Emergent behaviour is fascinating, apparently where these Japanese Macaque monkeys live gets snowy in winter, they have learned that sitting in thermal pools near bathhouses (Onsen) is one way of staving off the cold: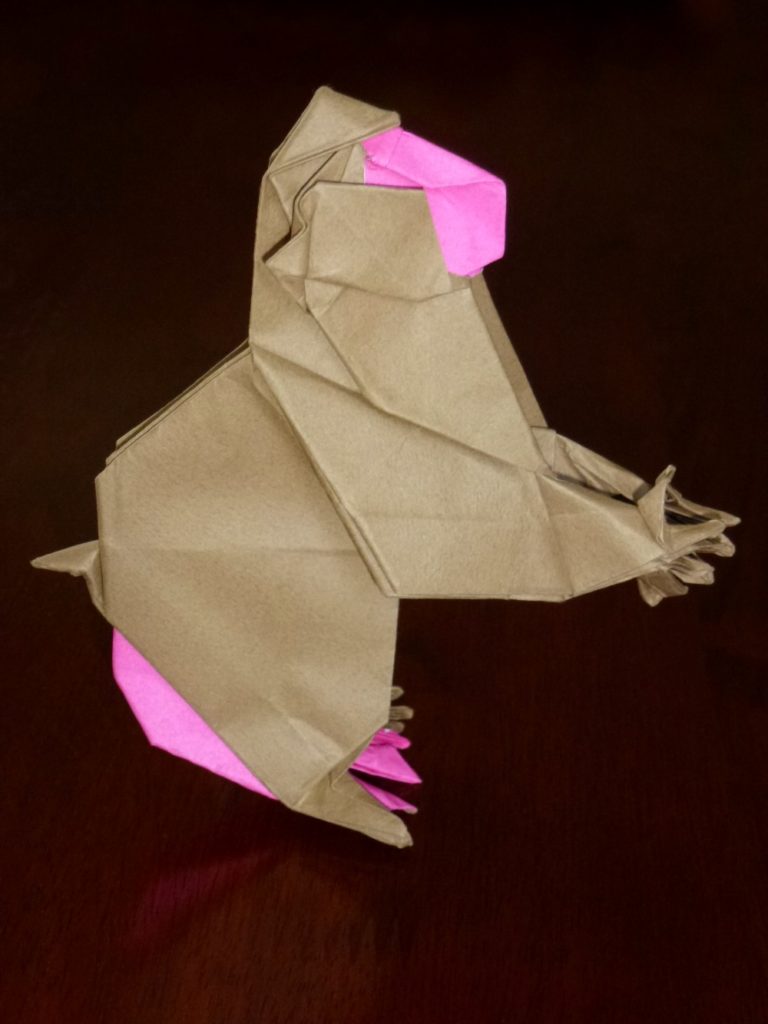 This is Fumiaki Kawahata's Japanese Macaque – a model I had intended to fold ages ago because it was in a Tanteidan I had shelved. 

The Chinese New Year animal for the current year is "Monkey", and I have started 3 different "Chimp" models and not finished any of them so far – this is my parting "hoorah" to the year of the monkey.
Coming is the year of the "Rooster" – more on that later.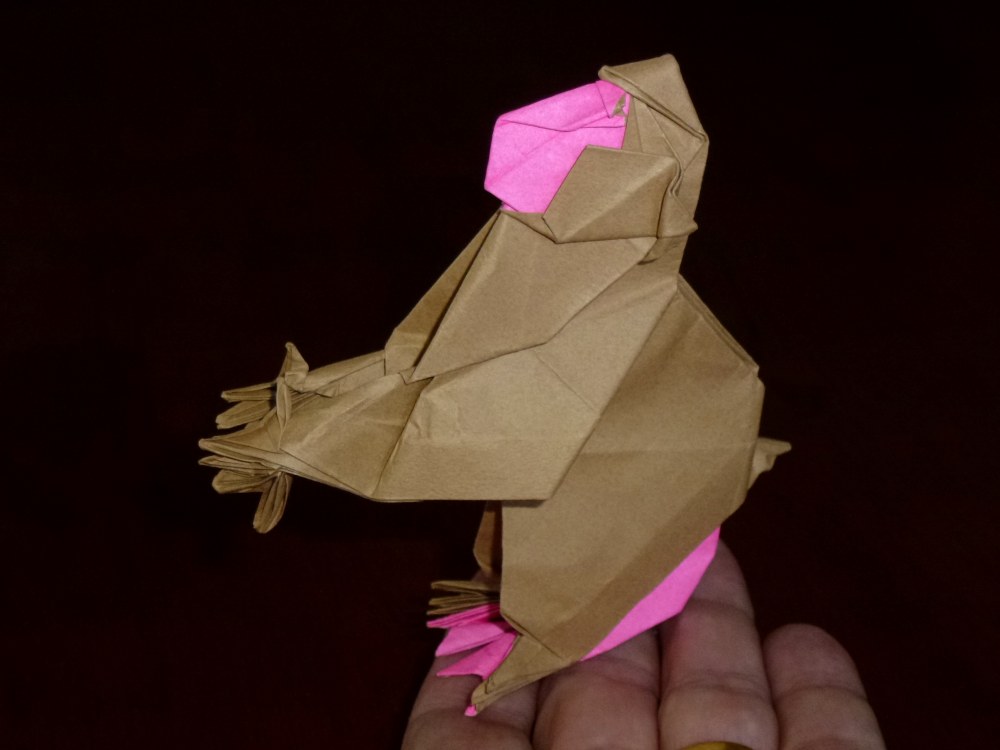 There is lots to like about this model – crafty colour changes (I grafted some pink onto the wrong side of the page strategically) for face and rump, toes and general body proportions that make this model pose-able and looks like it is thinking – lovely complicated folding also in this interesting design.