When planning origami models that will be good for permanent display, locks and paper tension matter as a model will try to unfold itself: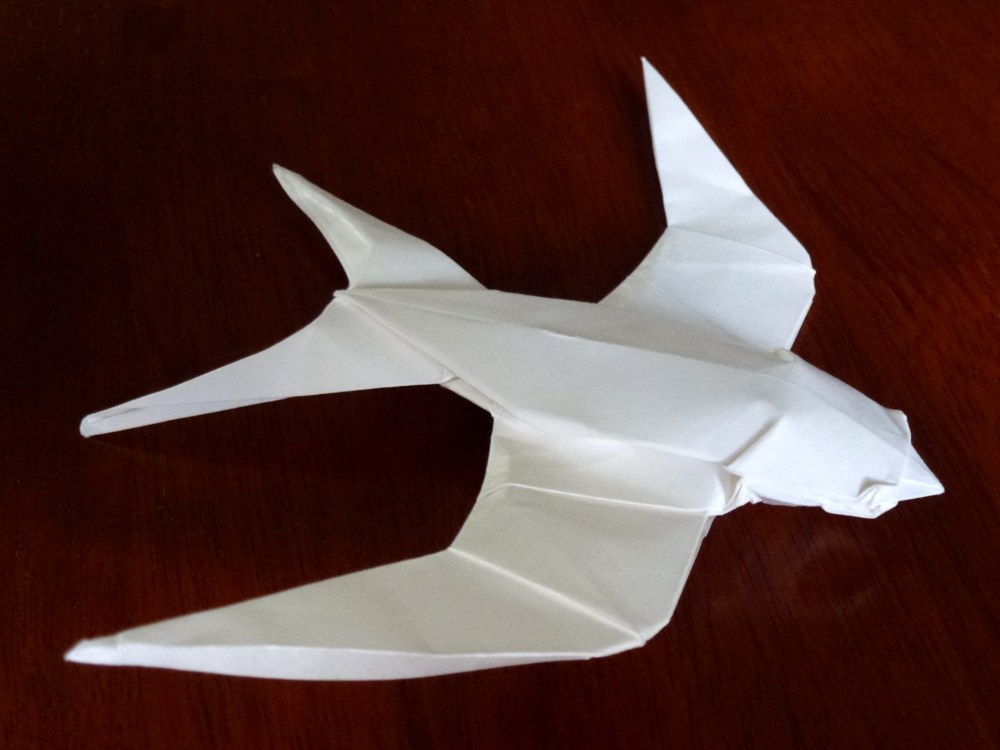 This genius design results in a fairly faithful swallow, the body is rounded, beak and head cleverly proportioned, tings and tail streamlined – it looks like it would fly.

The folding process is fairly gently, I have seen a video of Sipho folding where he lightly coats his paper with CMC glue first, then folds while wet, allowing it to dry in the final shape to become more permanent – very clever.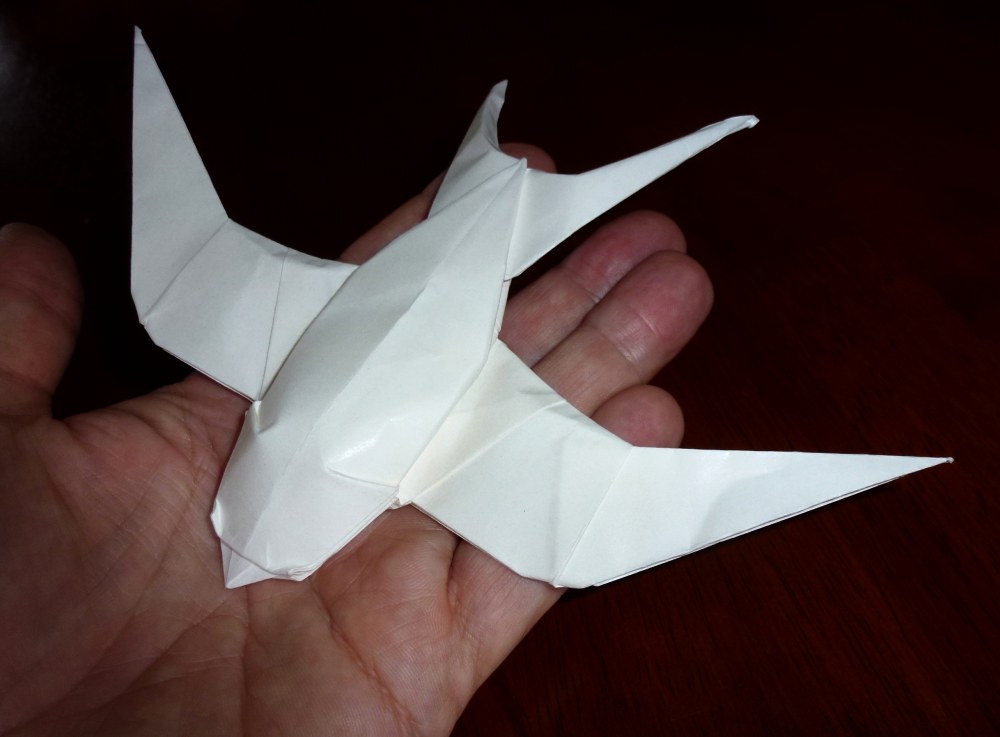 I was surprised that I had not folded this model before. As a fan of Sipho's work I look for opportunities to try his designs.