I seem to have an endless fascination with clever origami boxes – this one caught my eye and I knew I needed to try and fold it: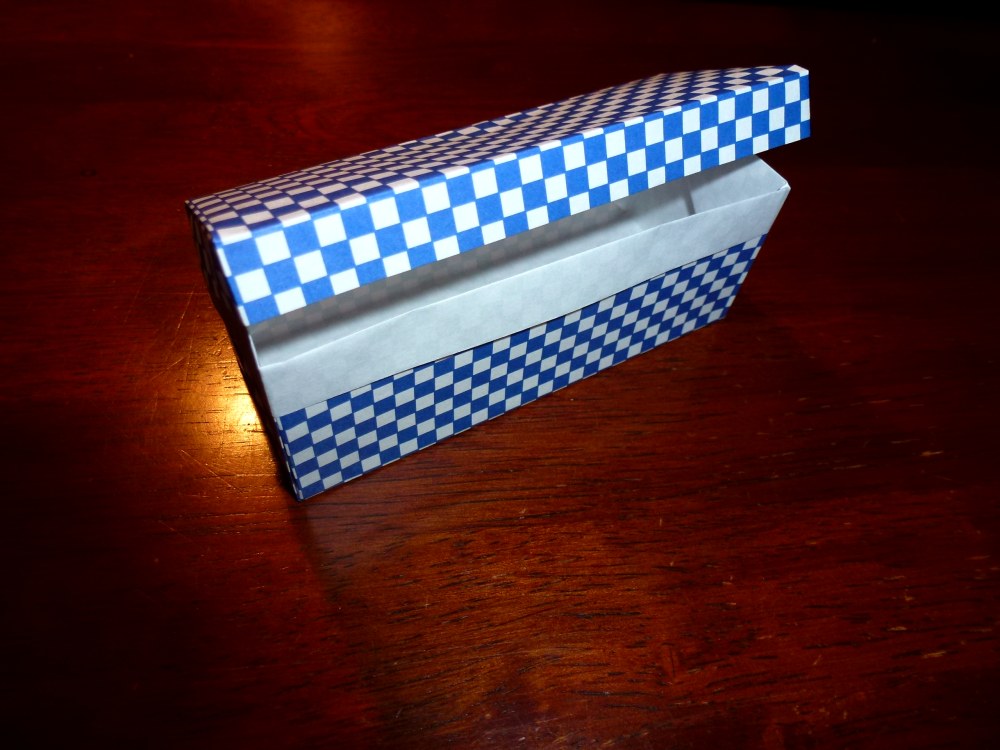 Anna Kastlunger has designed a nifty scalable box with an integrated hinged lid that is delightful and possibly useful for precious things.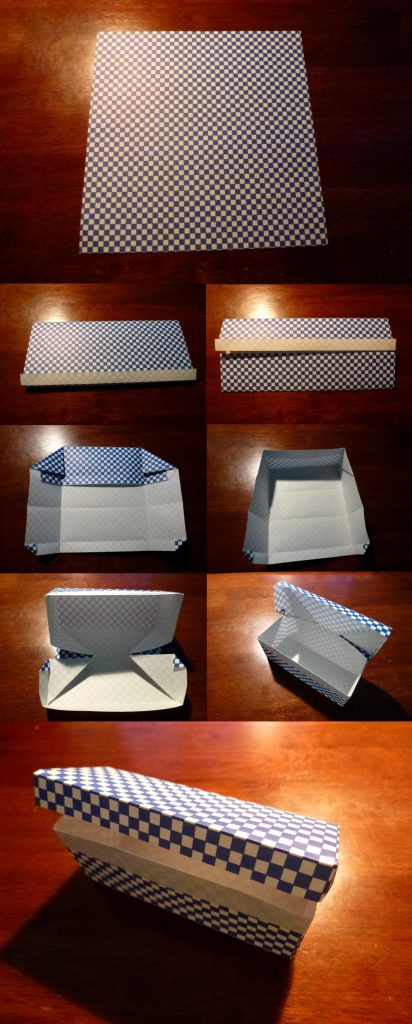 Unlike most boxes of this type, it is rectangular – most "jewellery" boxes I have folded have been square (I love Brills ring box for example). It has a characteristic lip that fits snugly inside the front edge of the lid making it a classy little number.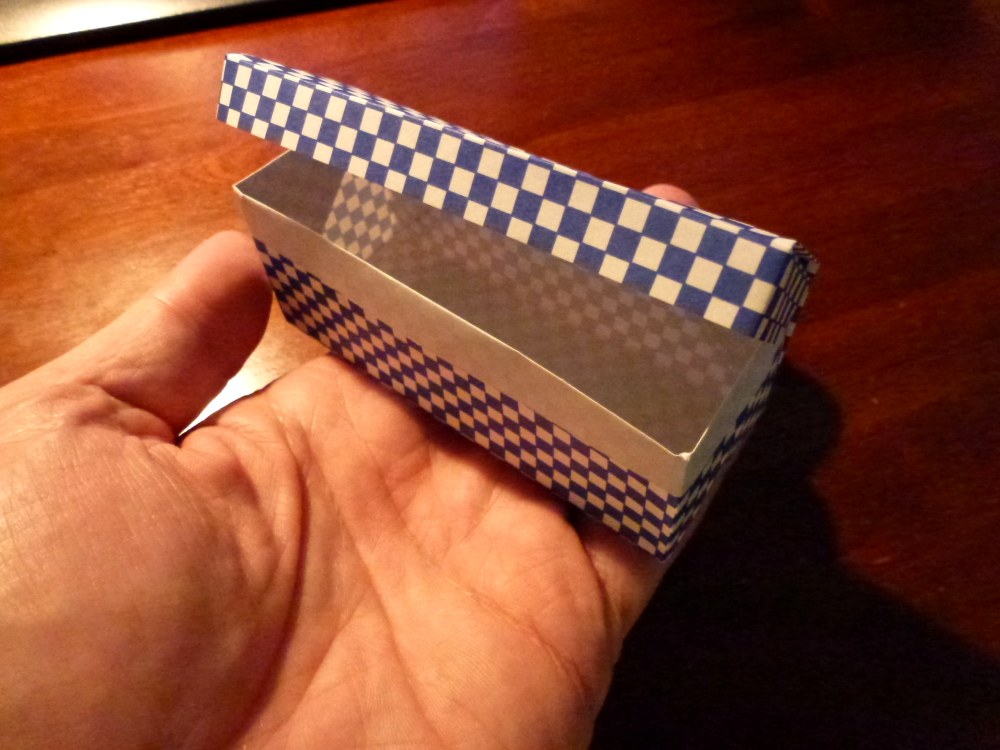 I can see potential with this folding technique – with practise I think I could make a custom container of arbitrary size.