A folder I follow on Facebook asked for volunteers to test his diagrams for a new crab design so naturally I put my hand up: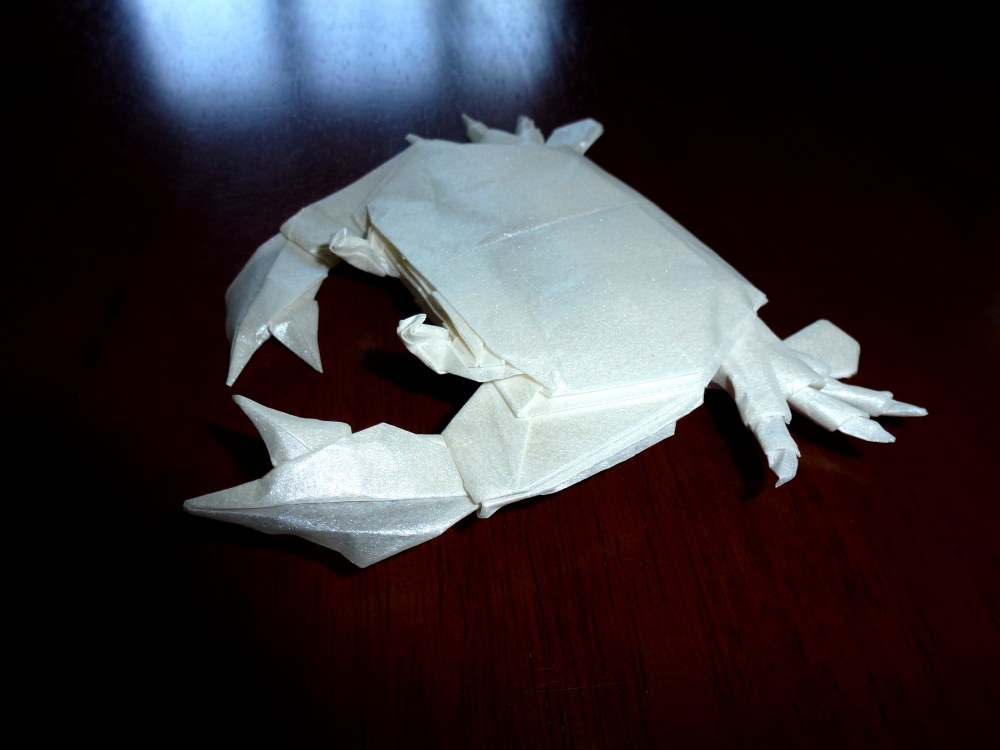 This is Tuan Hoang Pham's "Shore Crab" design, a delightfully dense creation that is morphologically fairly close to a ghost crab in my opinion.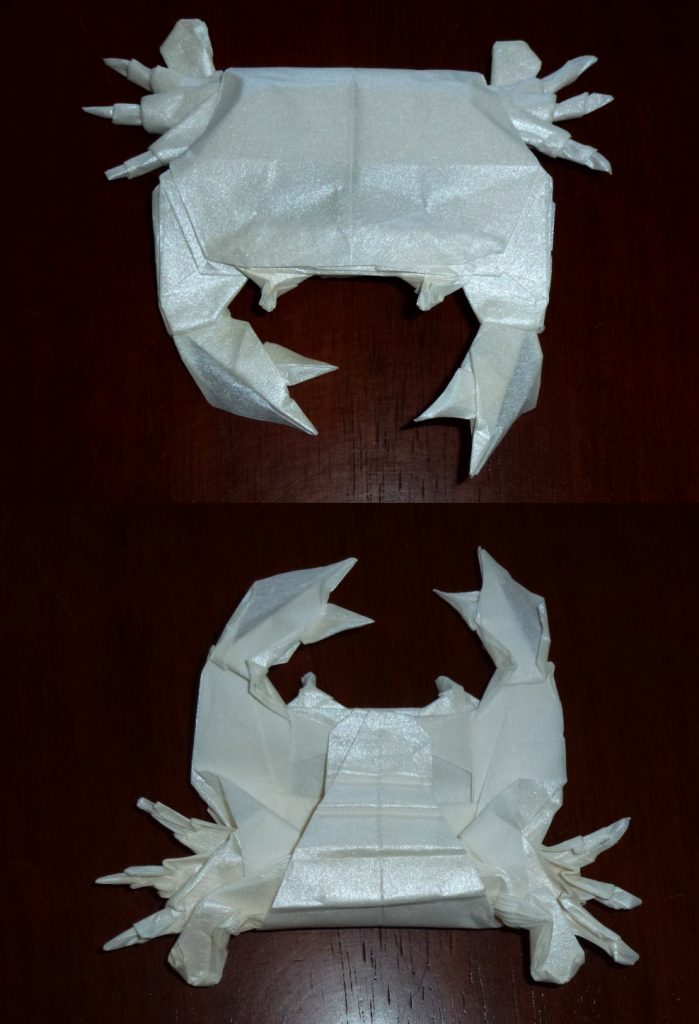 The folding sequence towards the end becomes very heavy. I used a sheet of white tissue foil, in retrospect it would have looked better orange or green, like a previous fold of Jason Ku's, but without the proportions of lovely long legs and detailed claws.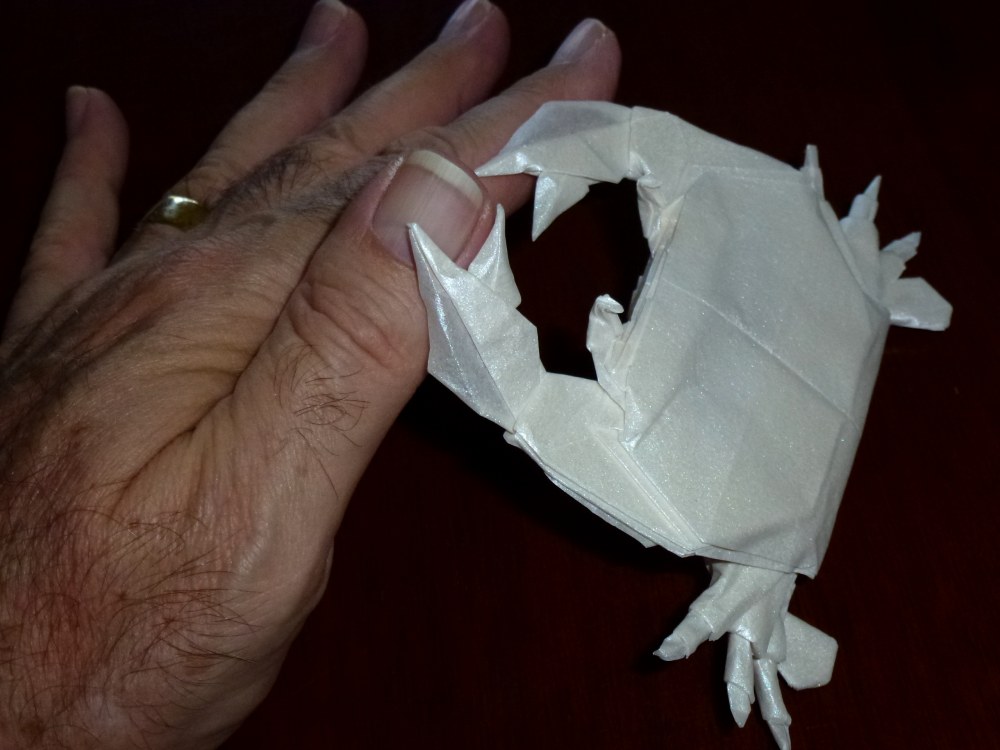 I enjoyed folding this – the rear swimmers reminded me a little of a mudcrab – something that I have eaten way to infrequently and cooked never.
I like that the underside is well organised, the pleated "V"shaped flap holds the innards in and the eyes are on lovely little stalks.
A fun fold indeed.