When a member of the British Origami Society, I purchased "Selected works of Neal Elias" and continue to find gems within it – this is one such treasure: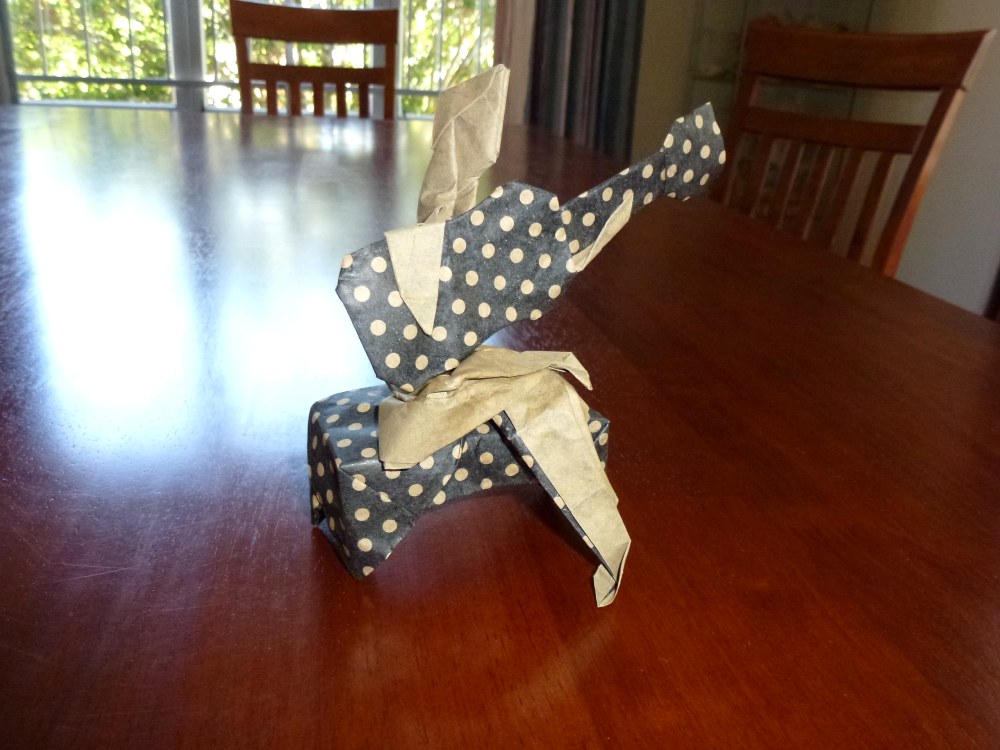 Modeled after a classical guitarist in 1970, this model starts with a 3×1 rectangle (8×23 to be exact) and, via miracles of box pleating (a pioneering technique back then) we tease an artist and his instrument.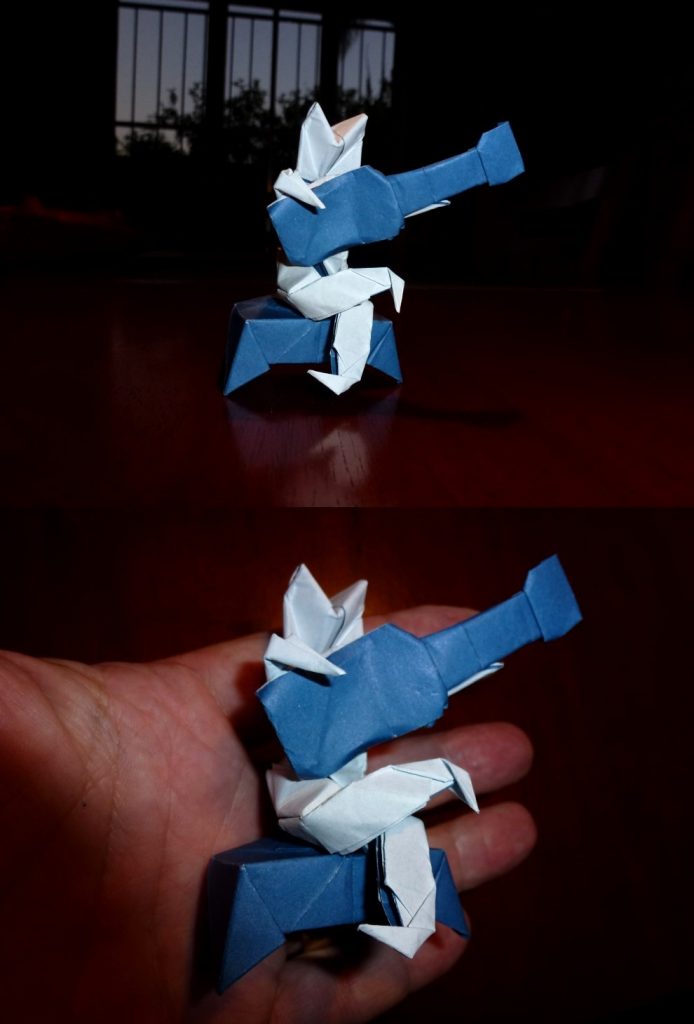 What is remarkable here is the guitarist is a complete person, hands, legs crossed, serious John Cage-style hair (albeit a little 2d). Connected via an ingenious bridge is his acoustic guitar.

But wait, there is more – the seat he is sitting on is also the same paper, with marvellous legs that lock so positively.
I think I will fold this again when I have a large sheet of nice bi-colour paper – not sure the spots enhance the design. My first fold (blue on white) was so small most of the detail was mashed but none the less amazing.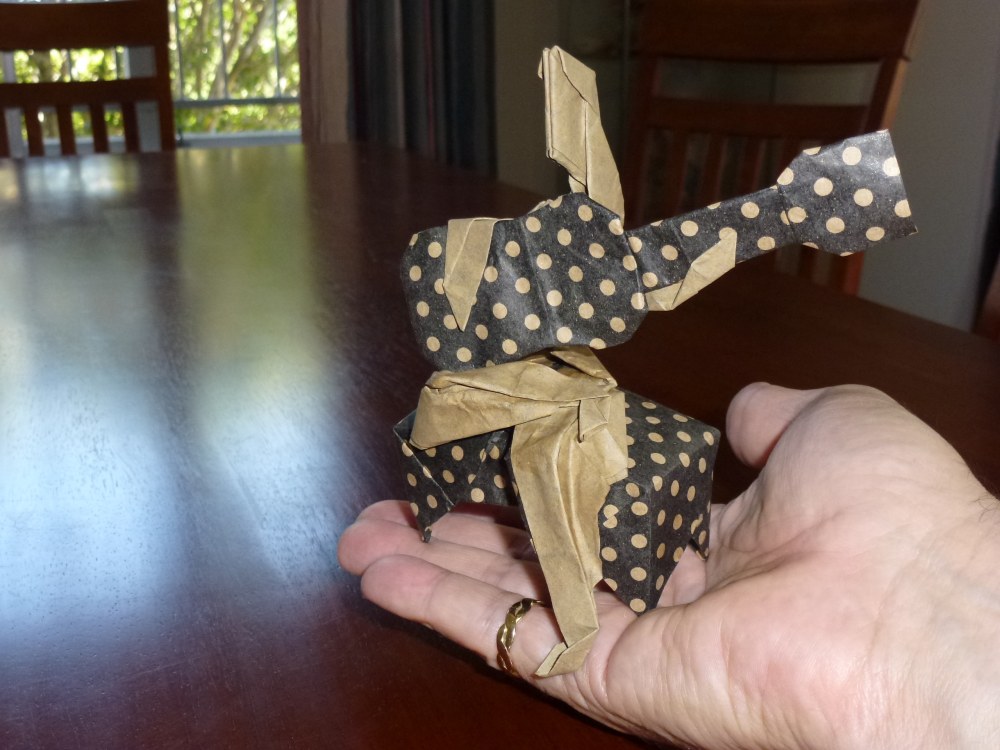 I remain in awe of Elias – he invented a technique that is the foundation of many super-complex models today. His attention to detail and design skills are legend.