Thanks for the suggestion Simon, this little "Reaper" does not look so grim: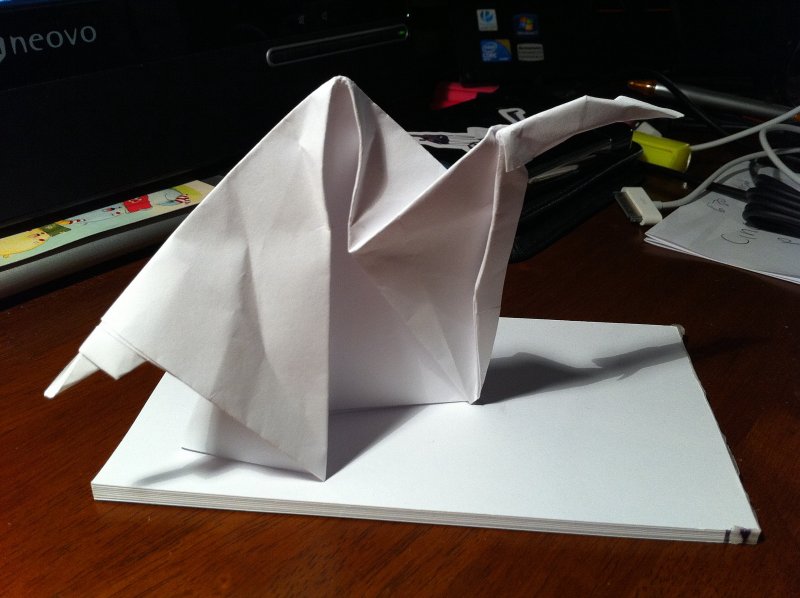 A relatively simple fold, few features, suggestive of form, I like it. Looks a little like a Dementor from Harry Potter's world (except it is carrying a worrying scythe).
Why a Grim Reaper? One computer dies, another is built to replace it, the process is not always painless – you get that.