I have had this lovely little feline on my "must fold" list for ages. Found in a cursory scan of a Tanteidan convention book, the folding sequence was fascinating: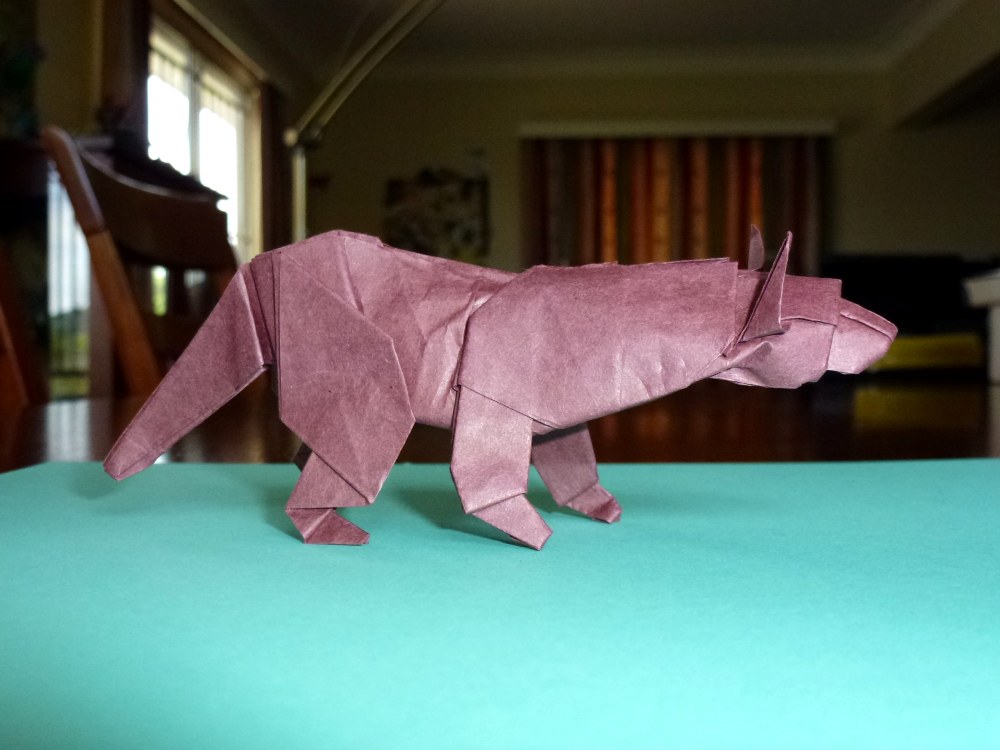 I waited until I had the right paper – in this case another sheet of hand-made Daiso paper with fibre inclusions in a rusty red.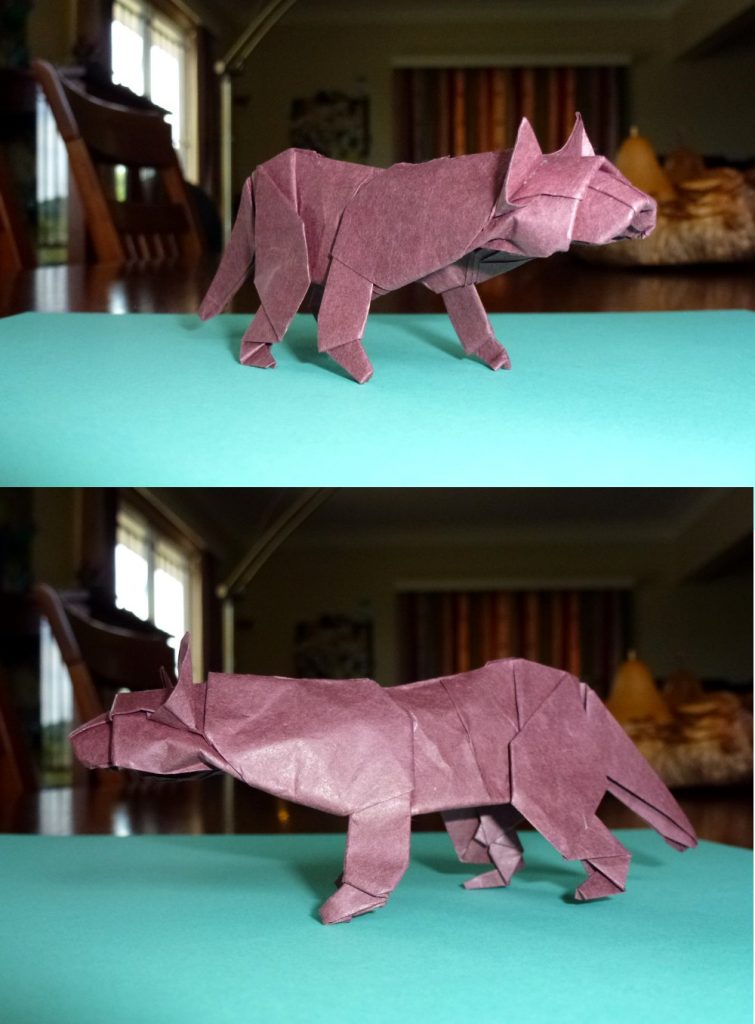 The layer manipulation here is interesting, teasing 'stickey-outey' bits for limbs, tail and the ear formation on this model is really different.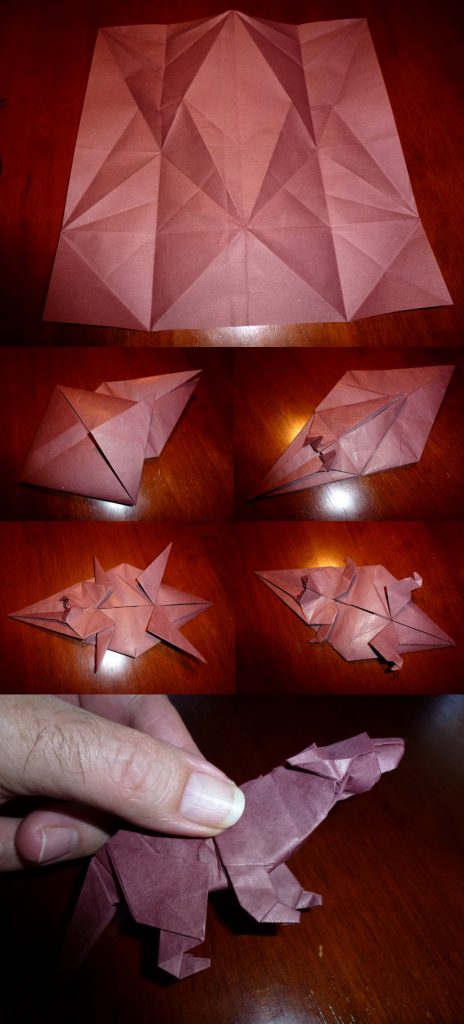 The result is lovely – I like how the limbs more or less look after themselves and assume a naturalistic pose. The face is also fantastic, you can see the contempt in the face of this puddy tat.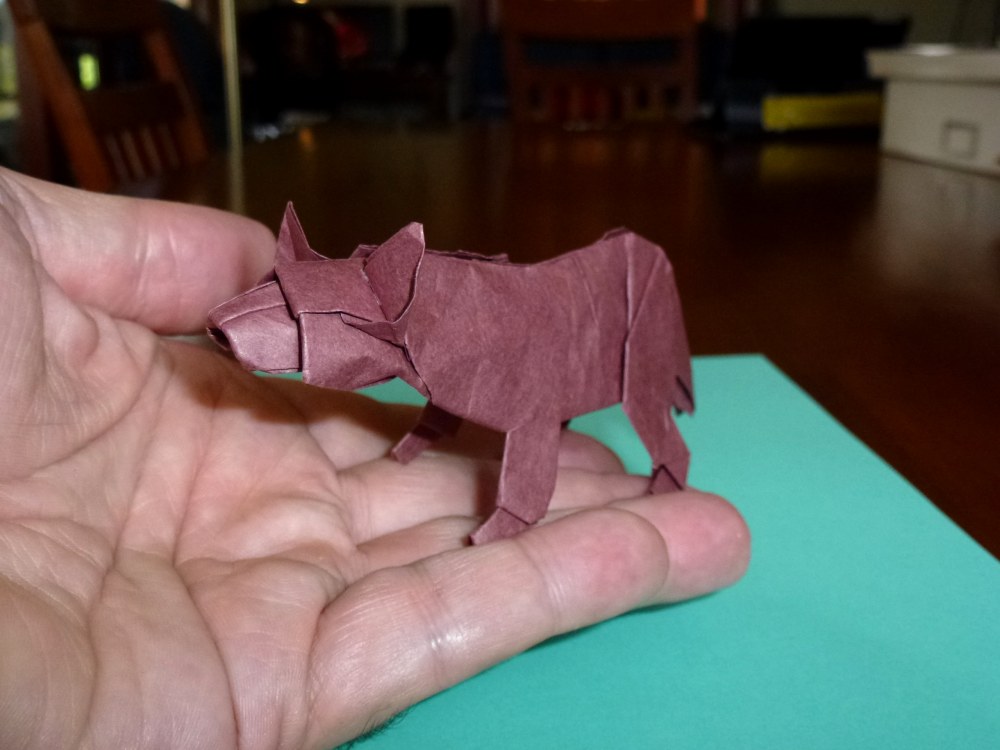 I think I will fold this again, the shaping and pose capacity of this model lends itself to diorama displays, it might be fun to try and 'kittenfy' this model also.