I bought some hand-made paper with inclusions from Daiso and wondered how it would fold, so looked for a punishing model to test it out: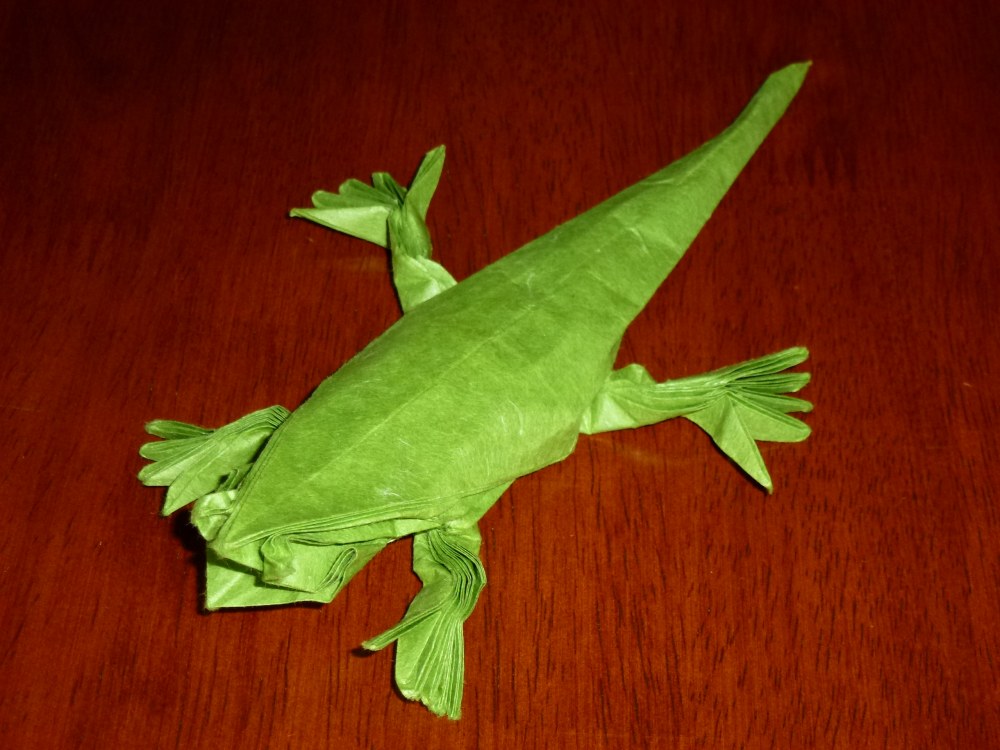 This is Jason Ku's Lizard – a lovely little critter with toes, an elegant tail and a funky face with gaping mouth and bulby eyes.

I think there is huge potential with this model for shaping, I didn't have time to fully pose it but can see you could get some pretty realistic lizardy motion from this.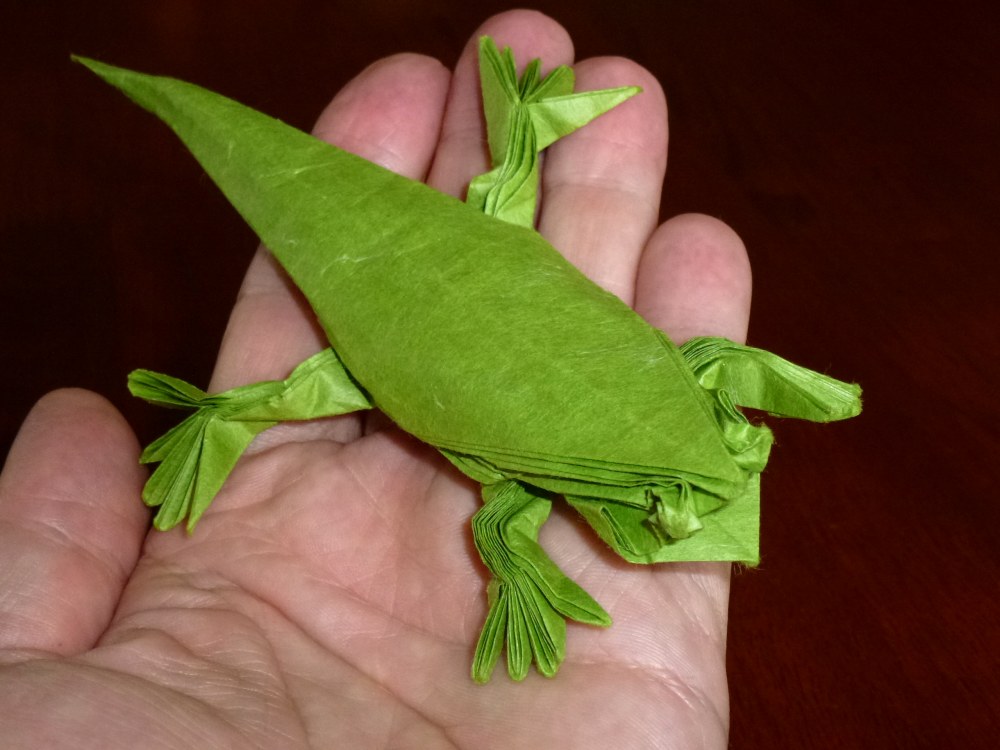 I think you need at least 20cm paper to get this right – crease drift means that some of the feet pleats can end up off centre unless you continually line up and re-square as you fold.
All in all a fun fold however.