When I was a kid, apparently I used to call elephants "Nollentonks", not sure why but there you go: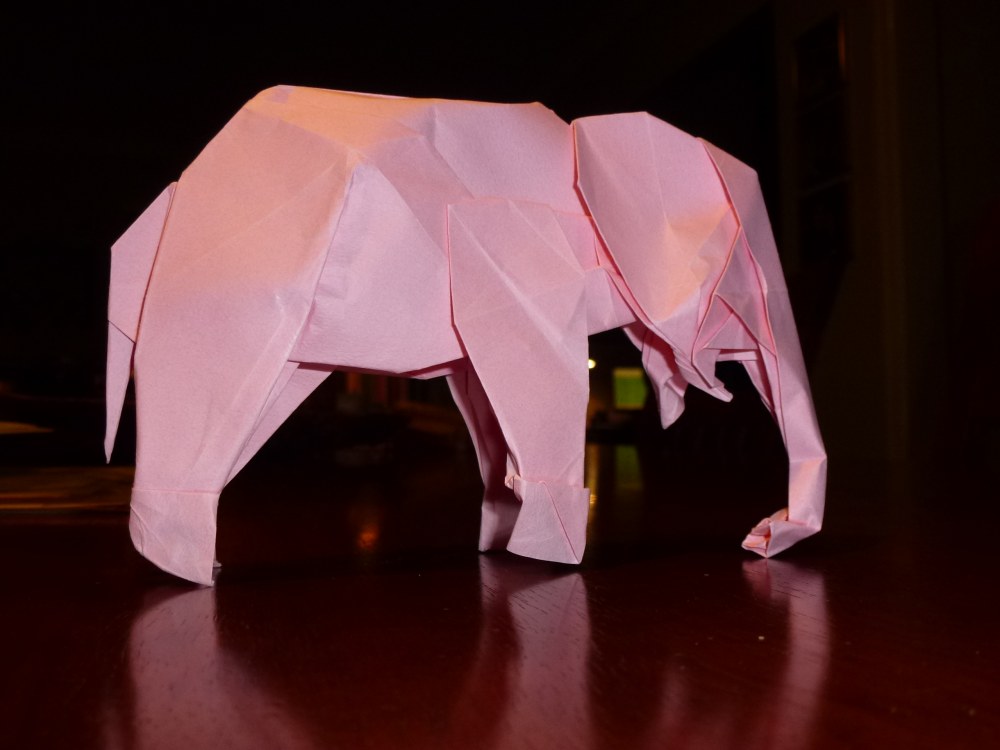 This is Chuya Miyamoto's Elephant, a wonderfully complex fold that, like most folds of this critter, focuses on the head and trunk first then sorts a body out of what paper is left.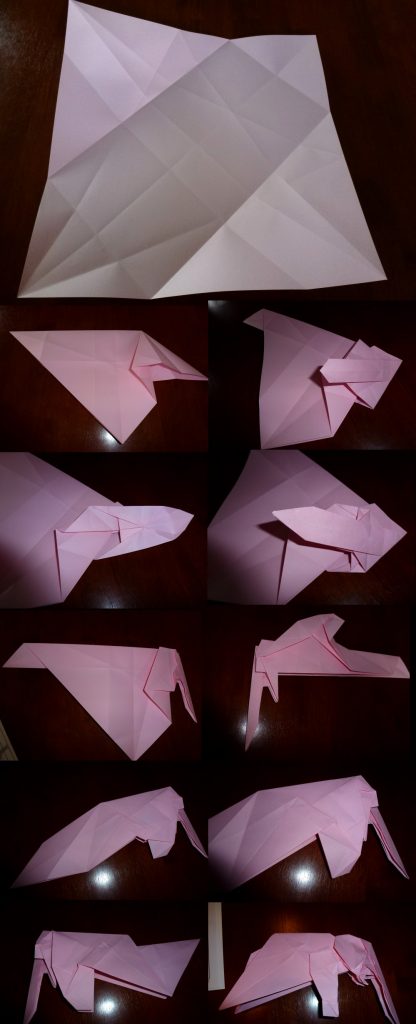 I like the volume and proportions of this model, it seems solid and the layer management is clever, locking parts as it goes.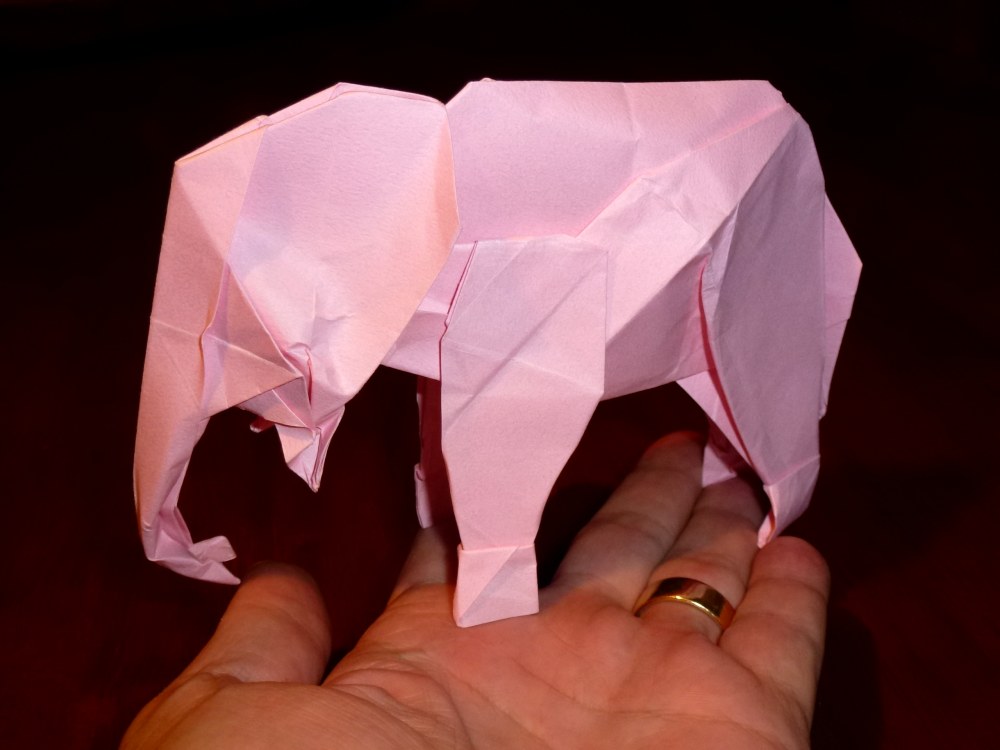 I like models that are really paper efficient – very little of the sheet is tucked away on this design leaving lots of lovely surface for the nollentonk.