I have been a fan of Talking Heads pretty well as long as it was possible to be one. "Burning down the house" remains one of the great songs of all time: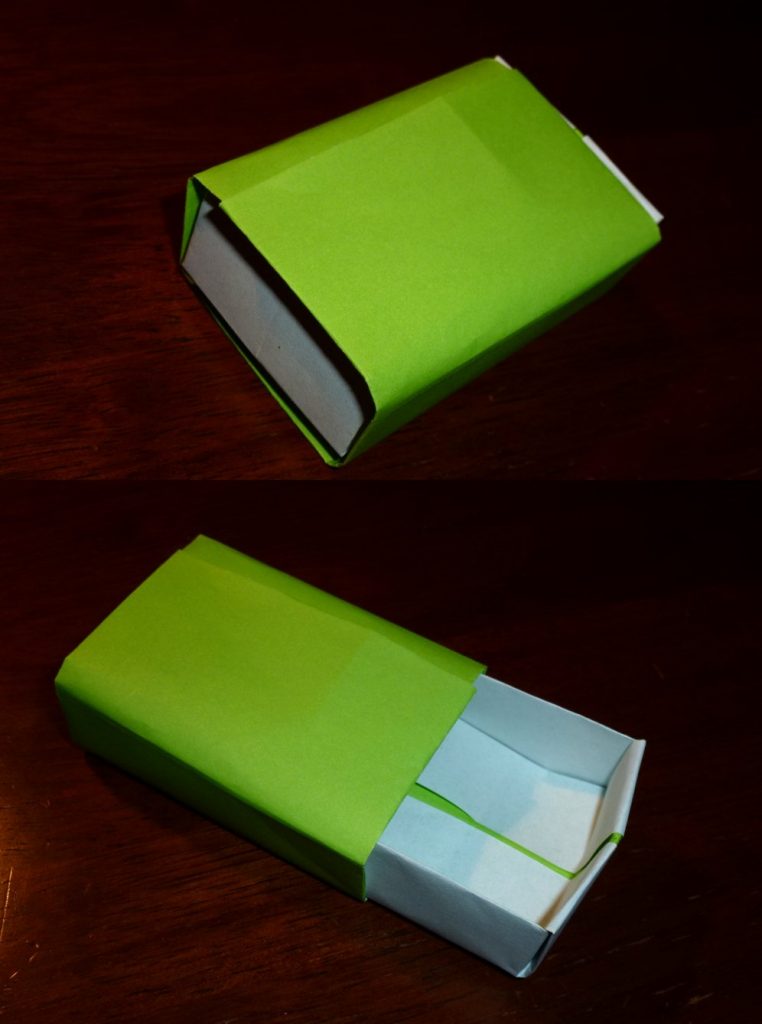 This is Martin Wall's "Matchbox", an ingenious model folded from a single, much tortured, piece of paper. A lovely little life-size matchbox, folded from a 50x17cm rectangle (3×1), it comprises an outer tray and a movable tray that slides open and closed.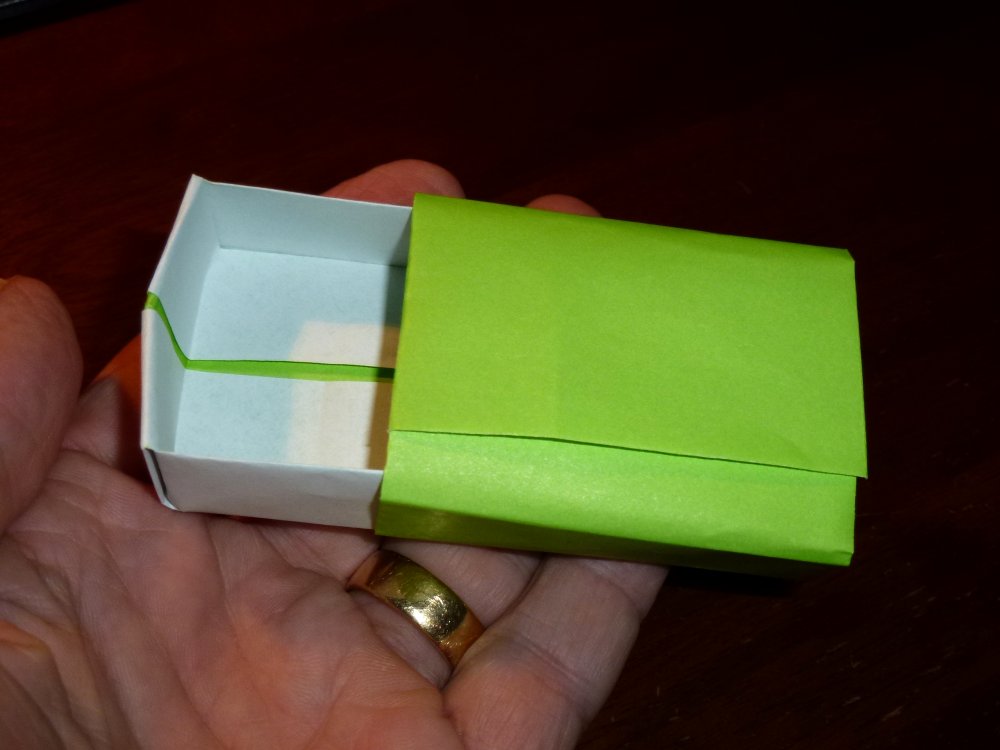 Although an "old-school" model, there are echoes of this in much of Max Hulme's work, pre-cursors to box pleating and some clever designing.