So I have been really busy, with meetings and … stuff, so I fell a little behind. Looking to catch up, I noticed a lovely group of folds designed by David Brill: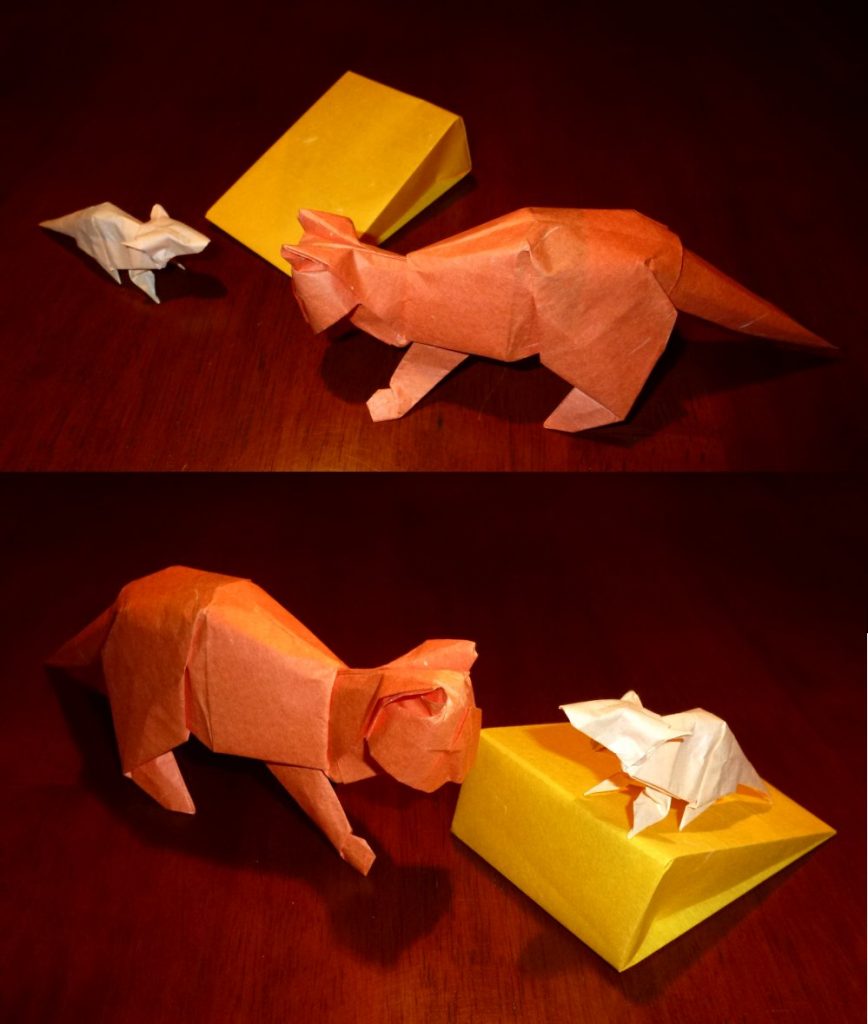 This is Cat, Mouse, Cheese – a naturalistic composition with a pair of lovely fold-related critters and a lovely wedge of cheese.

I say fold-related, because the cat and mouse start fairly similarly in their fold schedule, with the final stage allowing the unique animal shapes to emerge from the base.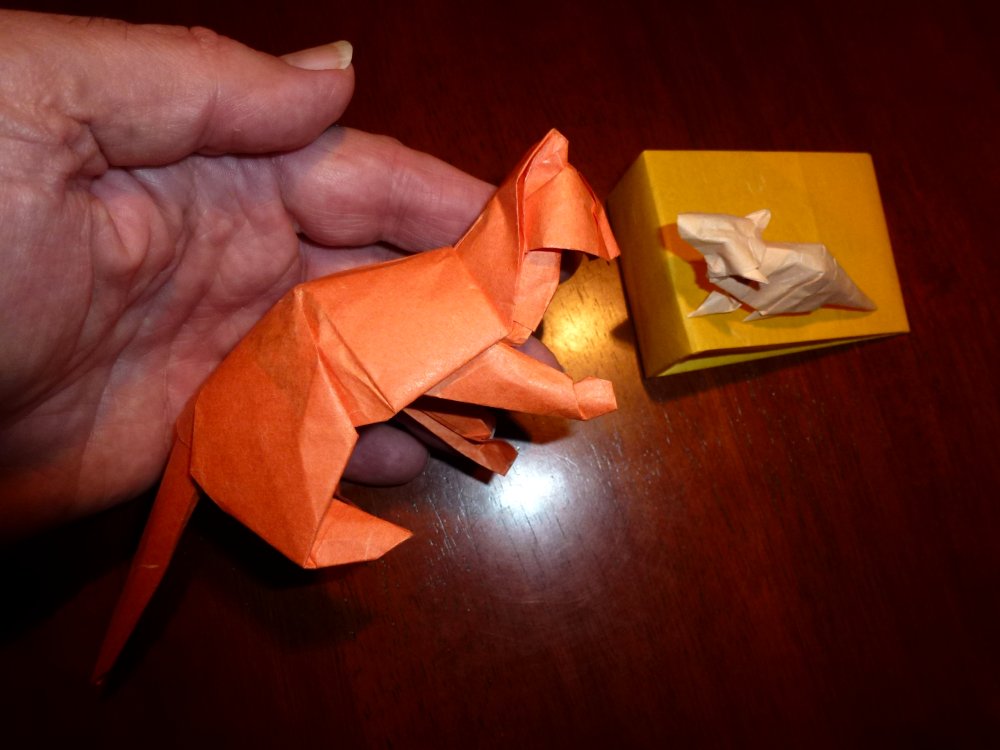 The last round of parent-teacher meetings are over, hopefully life returns to a little less frantic soon as I am not really used to being this tired and fatigued.