To celebrate the 201st fold in this challenge, I was looking for a shellfish-based fold – not sure why but there you go: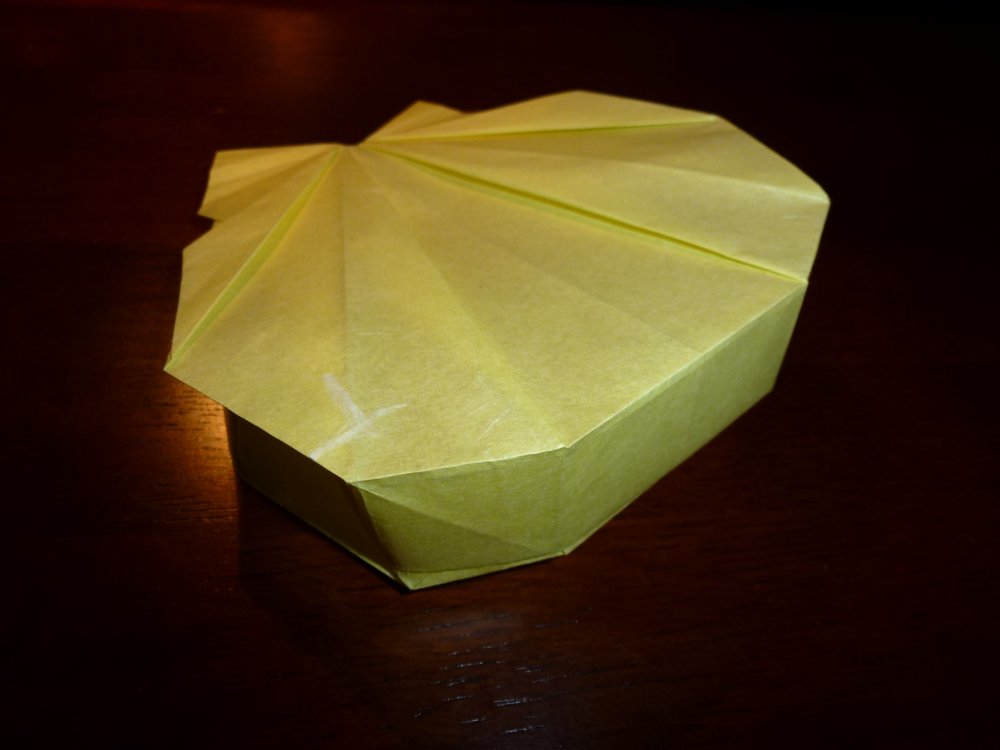 Leafing through a Tanteidan Convention book, I came across a "Scallop Box" design designed by Akiko Yamanashi.

A simple pleated form that is doubled back on itself, fanned out and then the internal gussets form a rather lovely enclosure.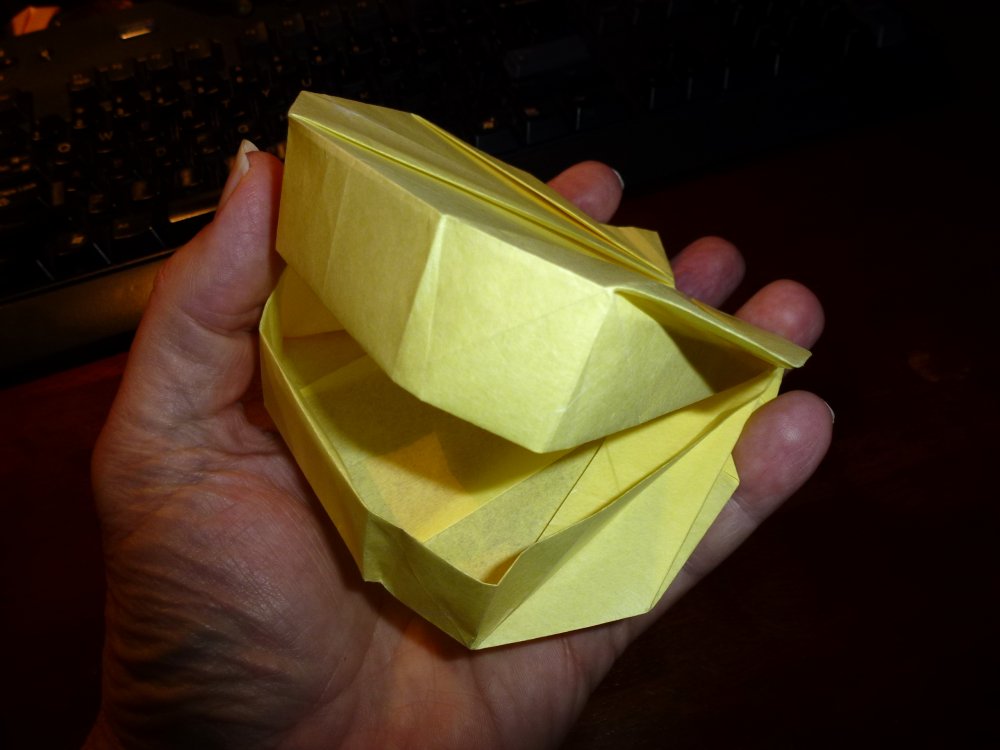 I can see this as a useful package for something light and ethereal – a seaside-patterned scarf or some silk stockings (do they even exist anymore?). Quite my favourite shell-shaped receptacle.