Flipping through Tanteidan convention books I have I came across a delightful little figure that was screaming to be folded in orange: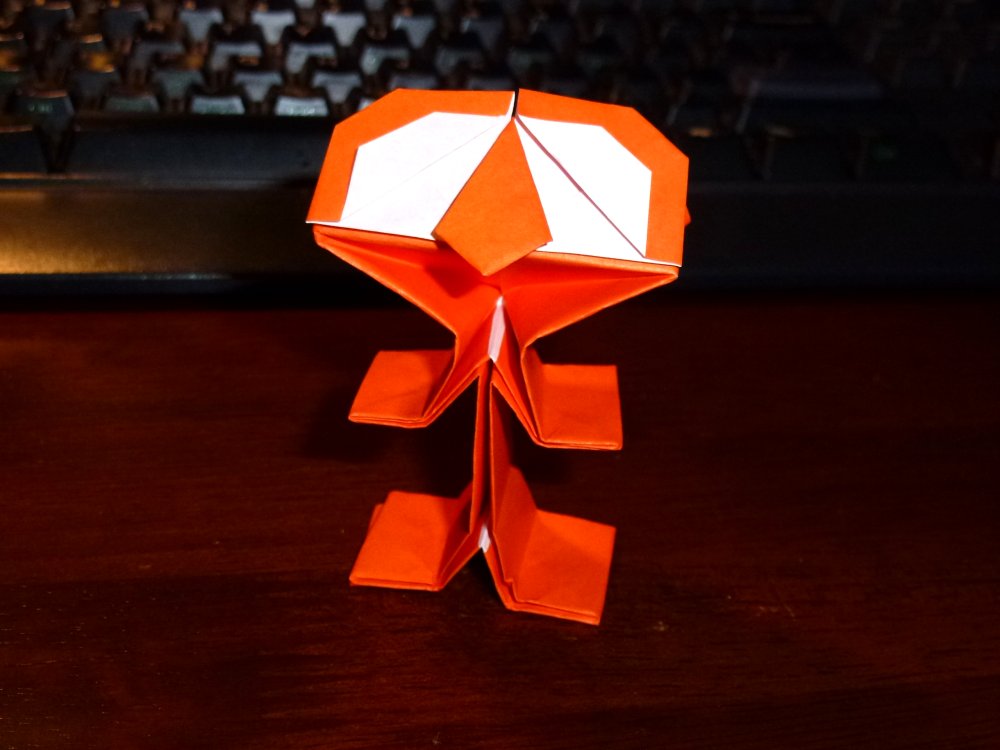 This is Riki Saito's "Mr Puppet Man", but I reckon he looks a lot like "Elmo" so I am calling it so. (On second thoughts, isn't Elmo Red? Oh well, never mind)

I like Saito's work, his simple characters (like the alien) are fun folds and make interesting use of basic box-pleating techniques.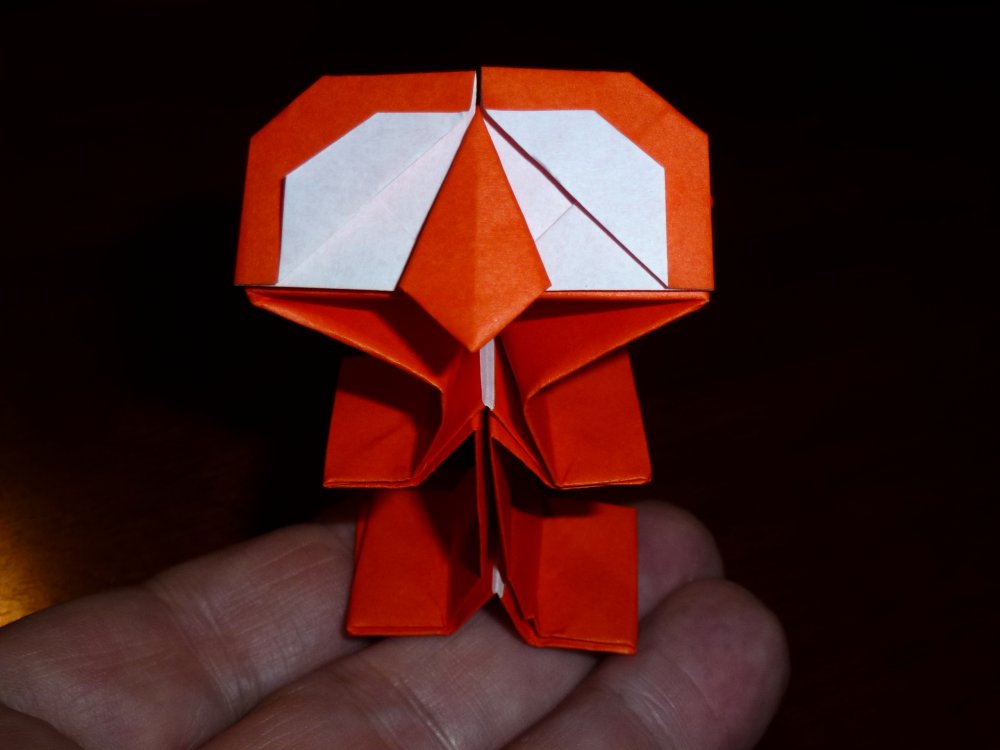 This little guy looks happy, has lovely big eyes and seems to want a hug – don't we all from time to time.