Asked by a colleague whether I still do rose folding commissions, I lied and said "sure", realising this was the opportunity to learn something new: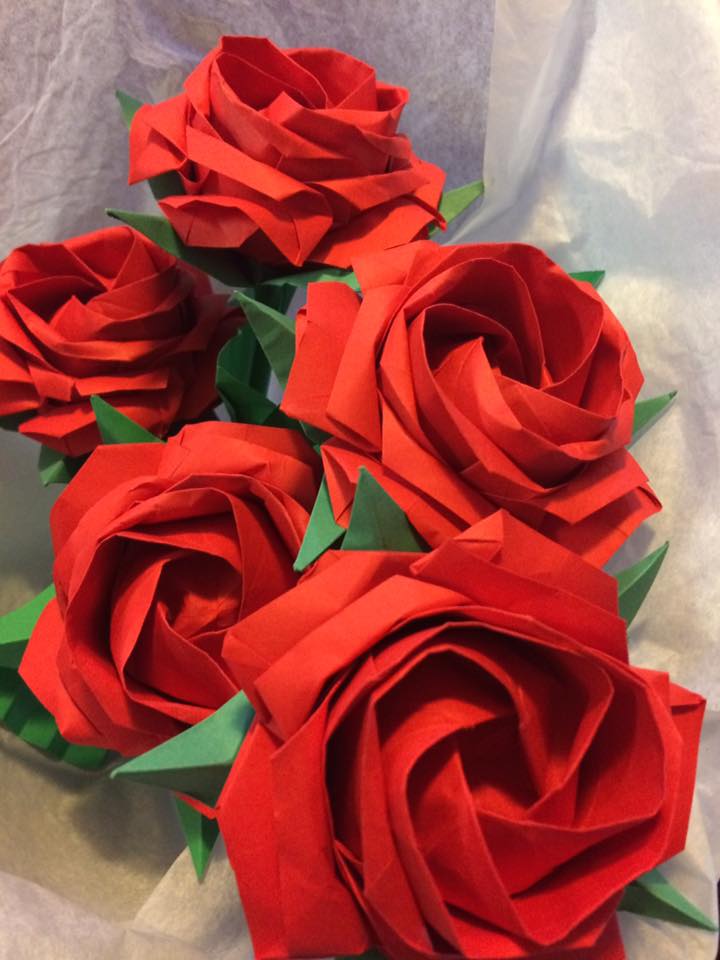 Working my way through Naomiki Sato's book "Rose", I had never tried his "Simple Rose" until this point.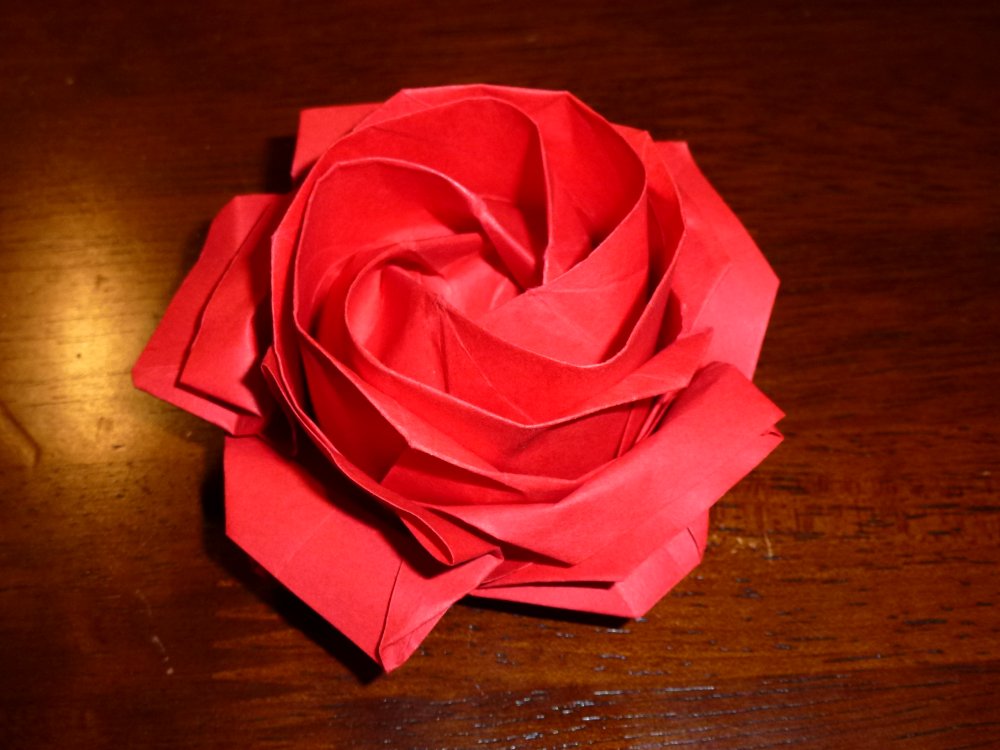 What a beauty, a pentagon-based fold with some interesting geometry and a lovely balance of petals and simplicity, reminiscent of old-style roes that have perfume and grace.

My first fold of this right through to the last fold has worked a treat – this is notably different to my free-form Sato rose (my previous fav) in that wrangling it is hit or miss because there are no landmarks.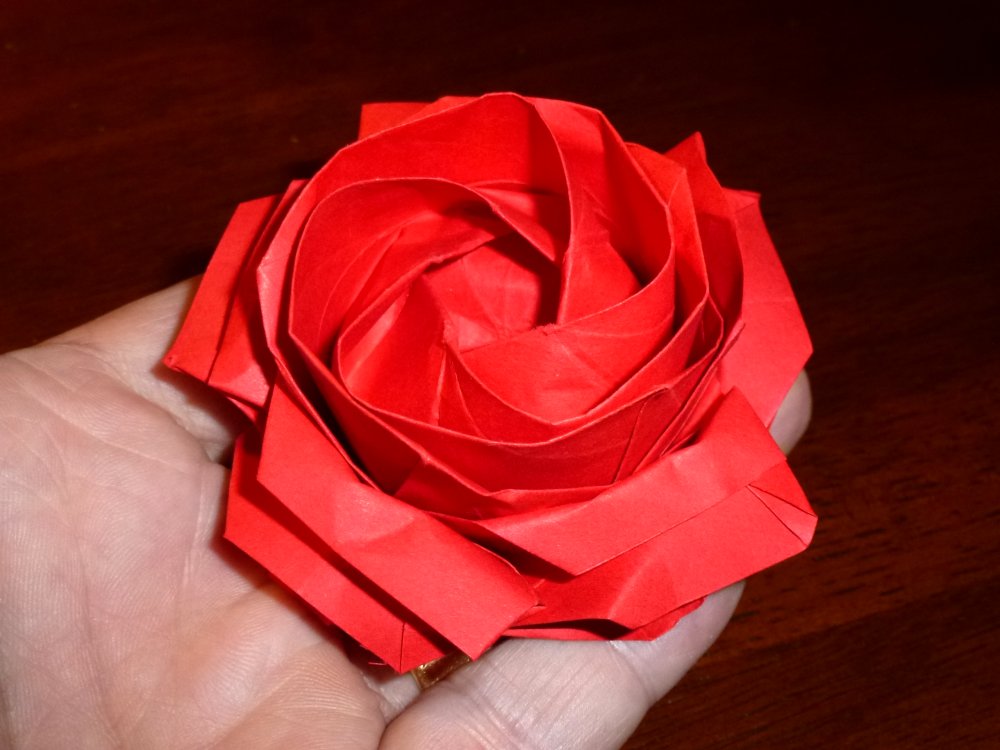 I can now fold this new rose from memory, the technique produces consistently beautiful roses in big and small format. I also mastered the pentagonal calyx, a brilliant mounting fold for a stem, making this rose a real florist's keeper also (anyone out there want to pay me to fold some more???)