800 new models … let that sink in … 800 things I had not folded before – wow, just wow: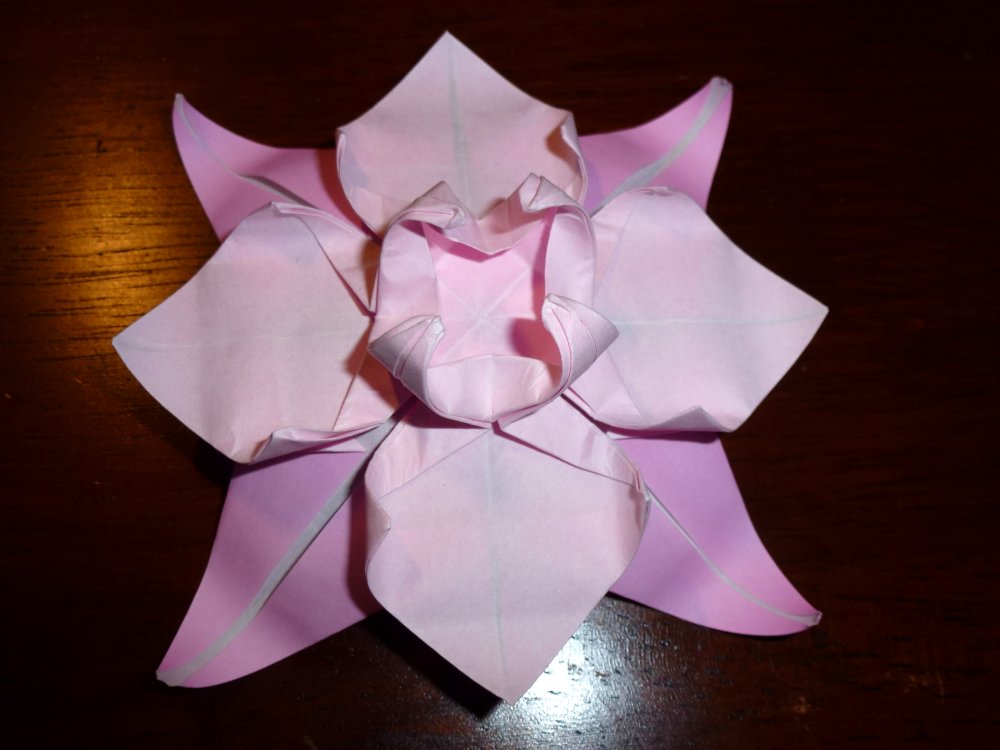 I was looking around, as I do, for a model to fold today, I noticed on Fakebook that Winnie Leung from The Sydney Origami Group shared this photo-diagrammed model.

So I grabbed a trusty kami square and folded like the wind.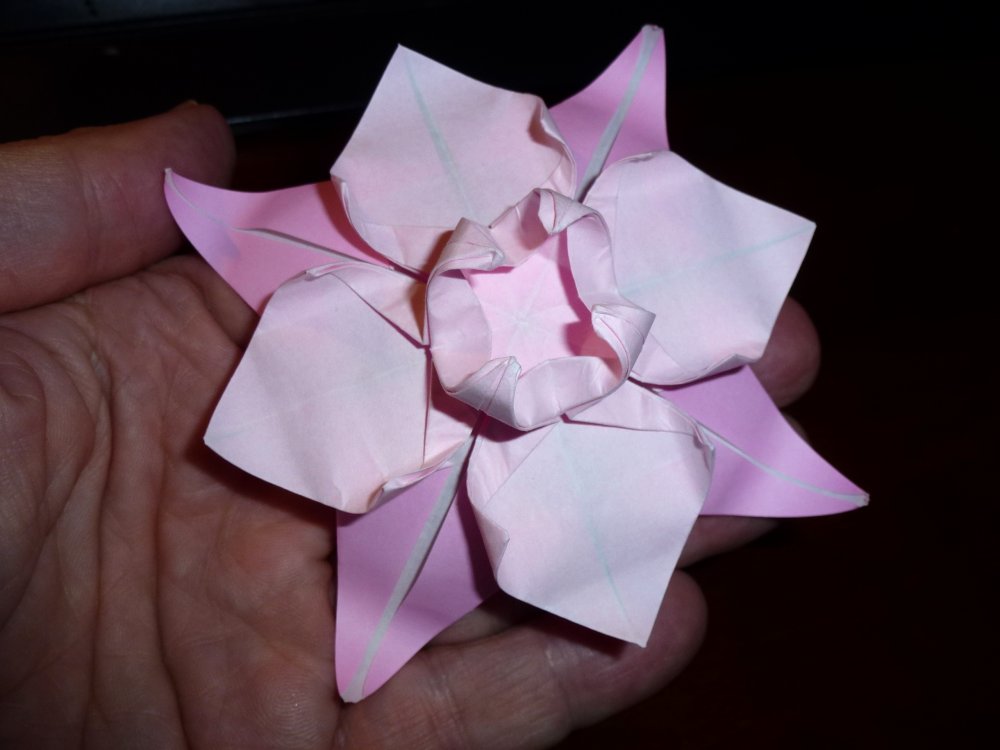 The result is lovely, all curly and complicated and reminds me a little of a passionfruit flower, although it is named "Menaca" – not sure what that means but I am happy with the result.