Amazed as I was with the postal response rate from Origamishop.com in France, my "Drawing Origami Tome 2" hardcover arrived before I got back from holidays. It is full of models for me to try, this is the first one in the book: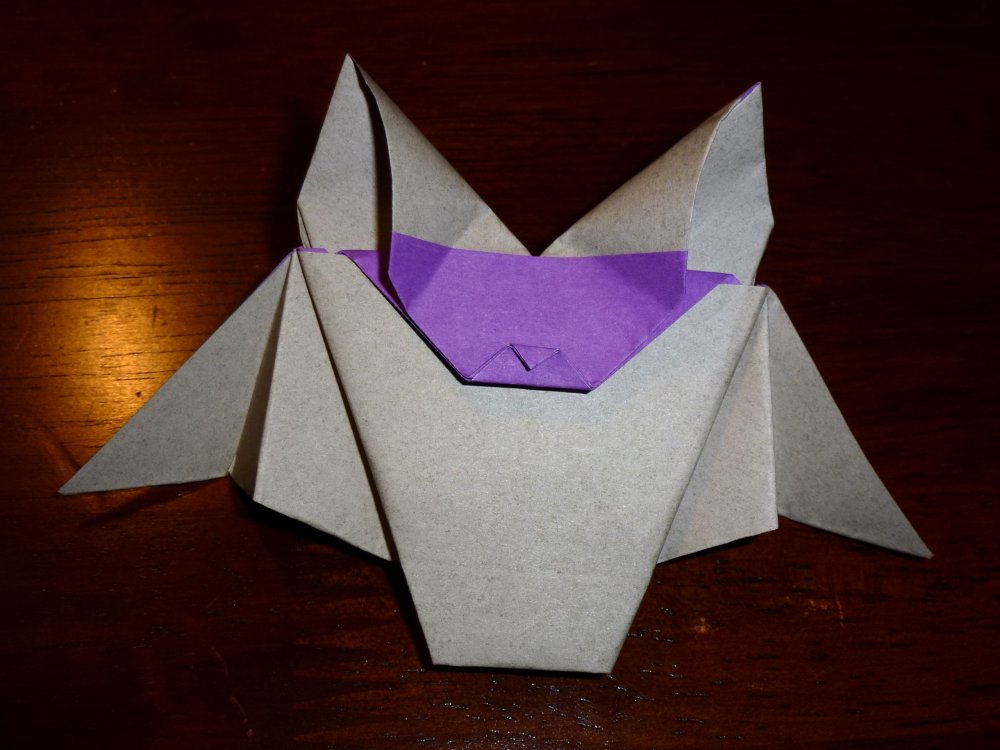 A simple bat, made for duo paper, it looks a little more like the "bat signal" from classic batman days, but is none the less cute.

Designed by Natalia Romenko, I particularly like the ears.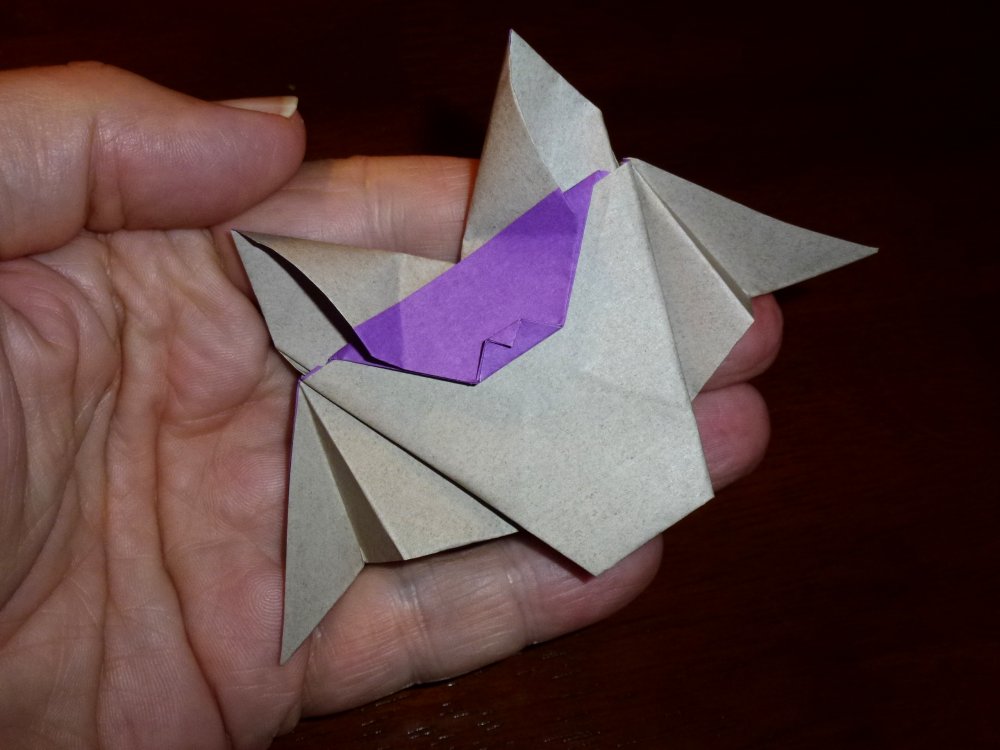 I resisted folding it in black because it is too hard to photograph, but found the approximate landmarks of this model interesting. Yes I could have left this until Halloween, but, meh.