I am finally back up to date with my 365 project after an unavoidable hiatus. This fold is taken from "Drawing Origami – Tome 2", a charming figurative representation of a dragonfly: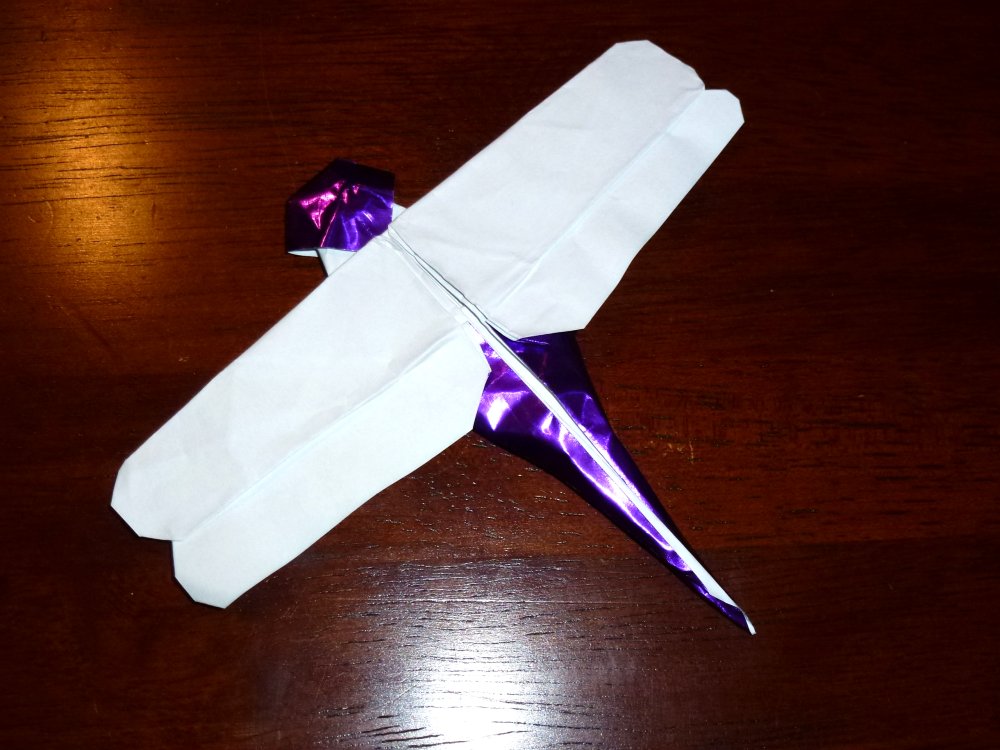 I like that the designer has distilled the essence of the critter down into it's most recognisable features – body, head and wings. I decided to fold this using a square of Japanese Foil, I think that highlights the body nicely (although it makes it hellishly difficult to photograph).

A relatively easy fold, but some interesting techniques along the way.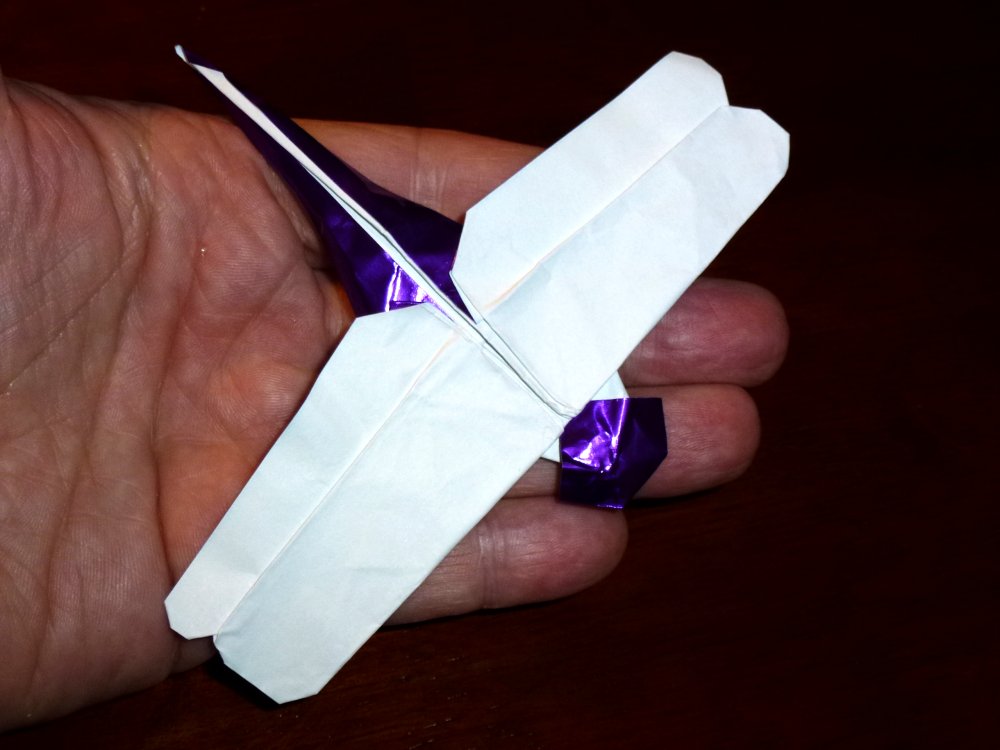 More to come from DOT2