Continuing the modular bent, I had bookmarked this fold in my collection of Tanteidan magazines as a "must try":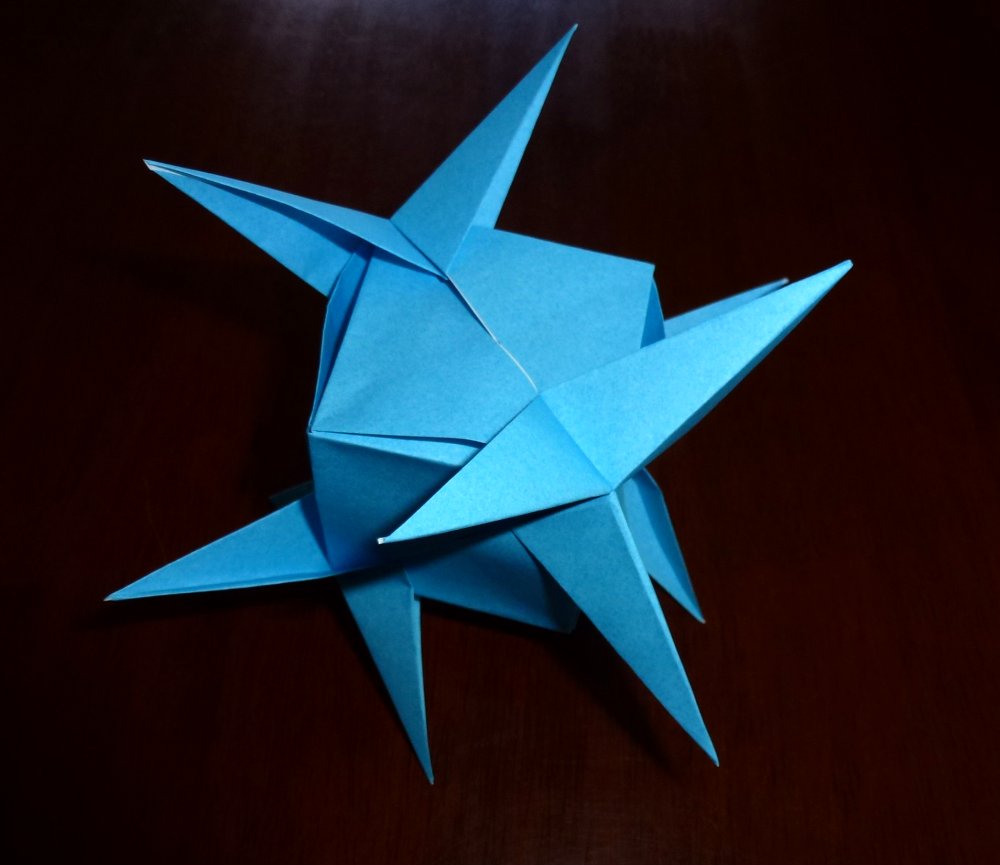 This is Jun Maekawa's "Spikey Cube" – a 6 part modular that only holds itself together when the last part is slotted in place. The locking mechanism is difficult to master initially, and seemingly different each corner.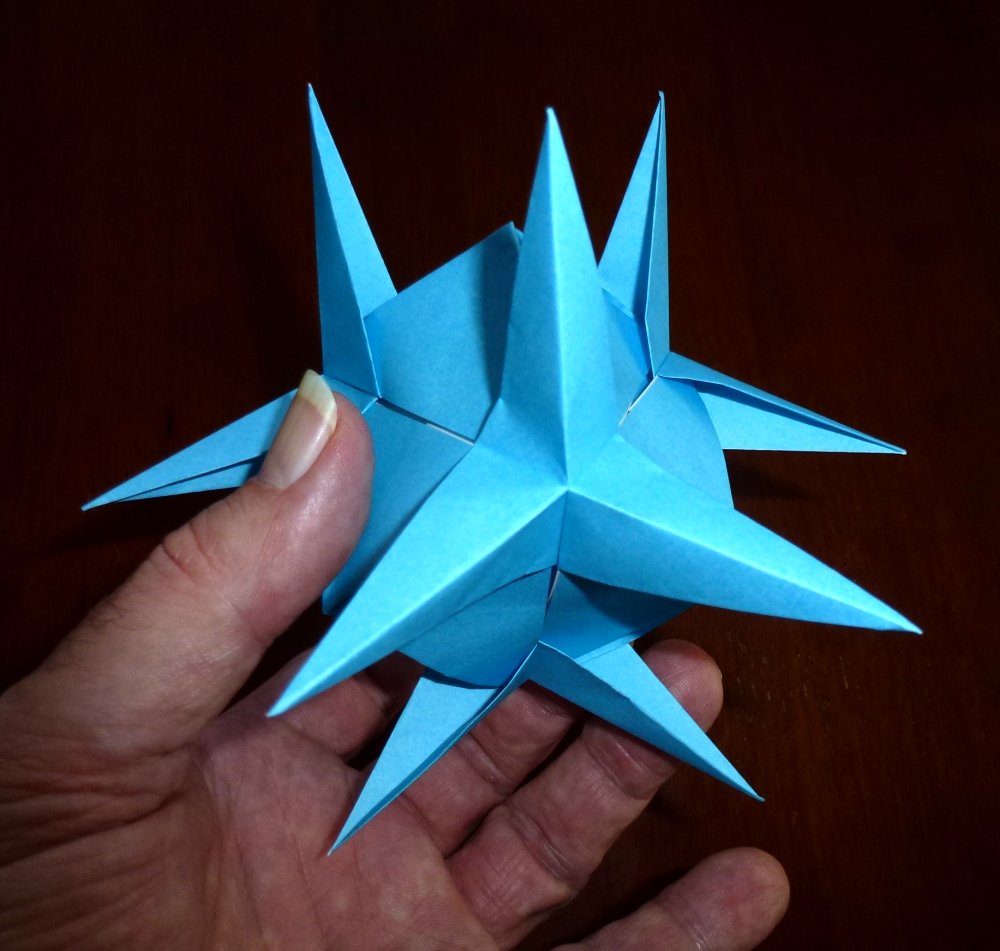 Must fold something other than modulars – a 365 project is the wrong place to concentrate on them, and also precludes time consuming things like tessellations and super-complex designs, but.. yeah.