I am still on the lookout for a nice travel fold – something I can leave as a stealthy "thankyou" to the hosts of places we will stay overseas: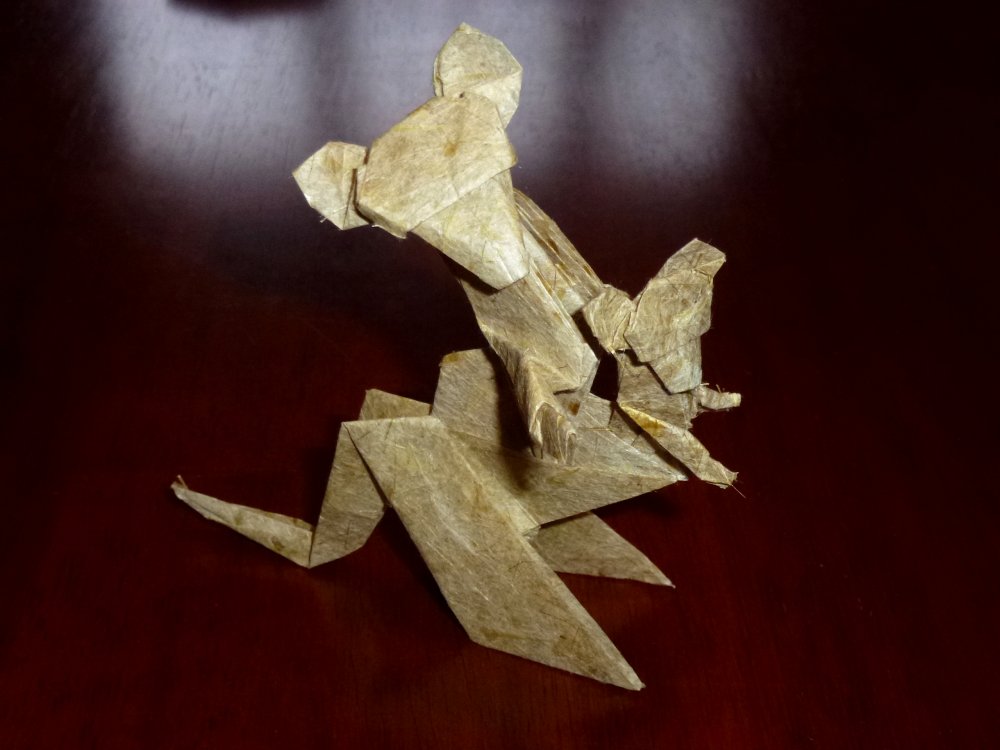 This is Seiji Nishikawa's Kangaroo – an amazing 3 part modular that I decided to try folding using hand-made paper.
The model is in 3 parts – upper body and lower body are folded with the same size bit of paper, the joey is a similar fold to the upper body folded much smaller.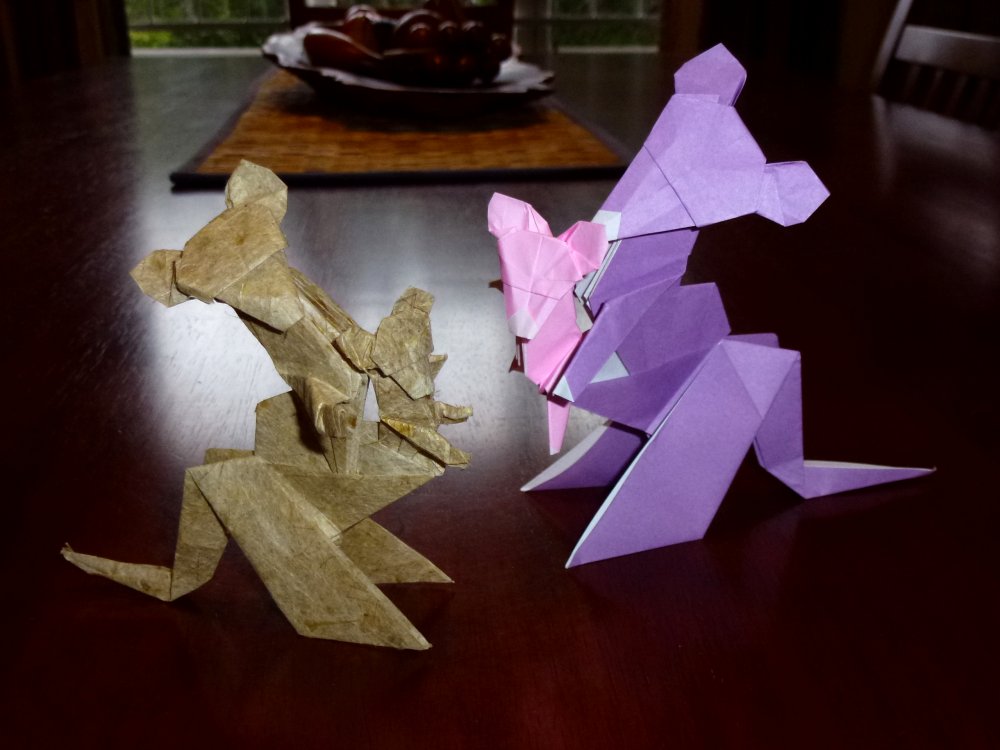 I was blessed to be given a few sheets of lovely "crinkly/crunchy" hand-made paper from a visit to the Queensland Papermakers and Artists group – I think the maker was just as curious as I was to see how the sheets (rough A4 sheets) would take creases.

It had taken me ages to build the courage to CUT these sheets – they are so beautiful as they are, but I managed to cut 2 squares from one and a smaller square from another.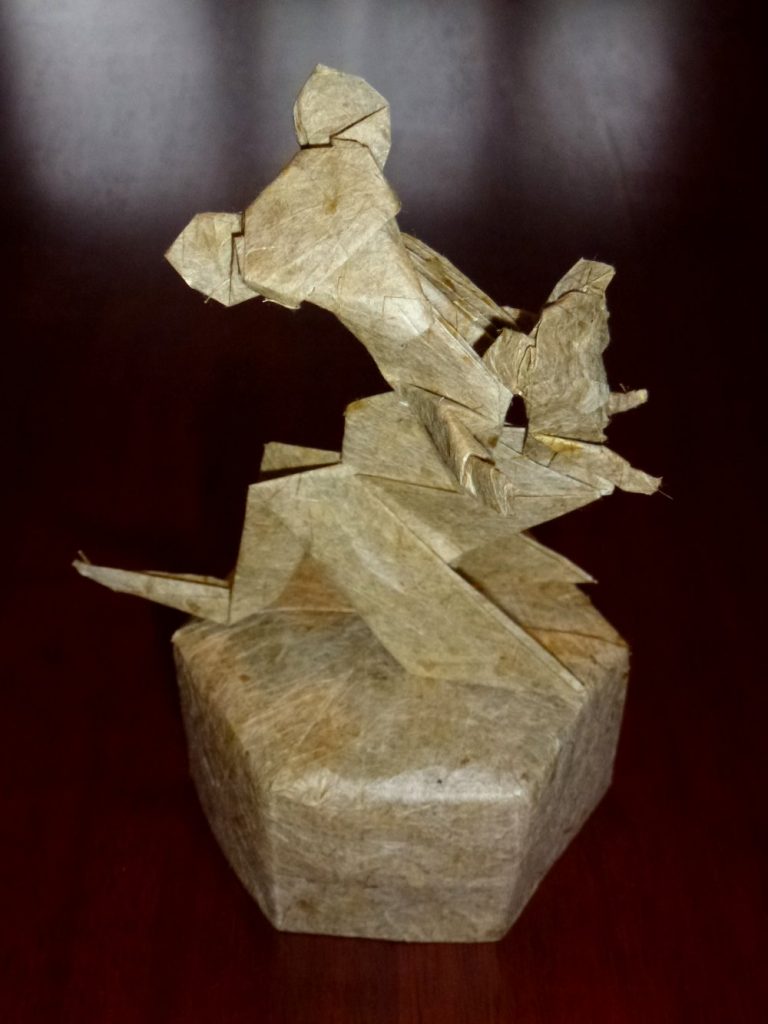 The paper is made of assorted vegetable fibres, including weeds and prickly pear – yes, you heard that right.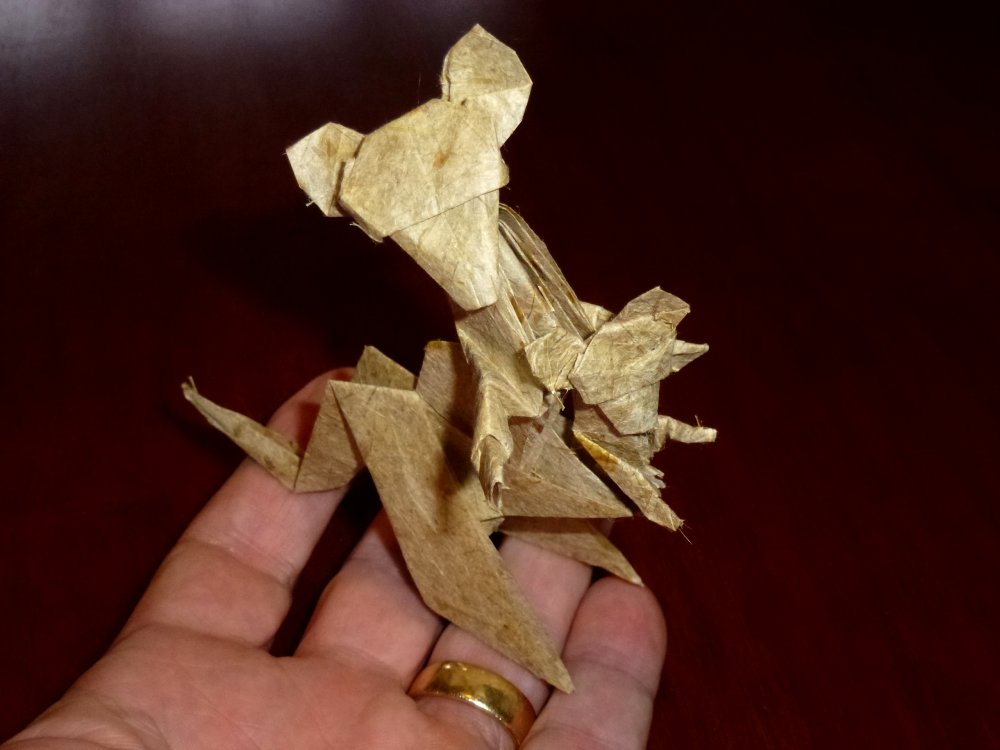 The resultant model is lovely – I think my favourite kangaroo to date. I must practice it so I have it in memory for the trip. I think it and the Koala will do as hapinstance presents while travelling.