Origami dragons and wyverns seem to be a bit of a "holy grail", with the more complex gaining almost mythic reputations for breaking folders spirits when they attempt them: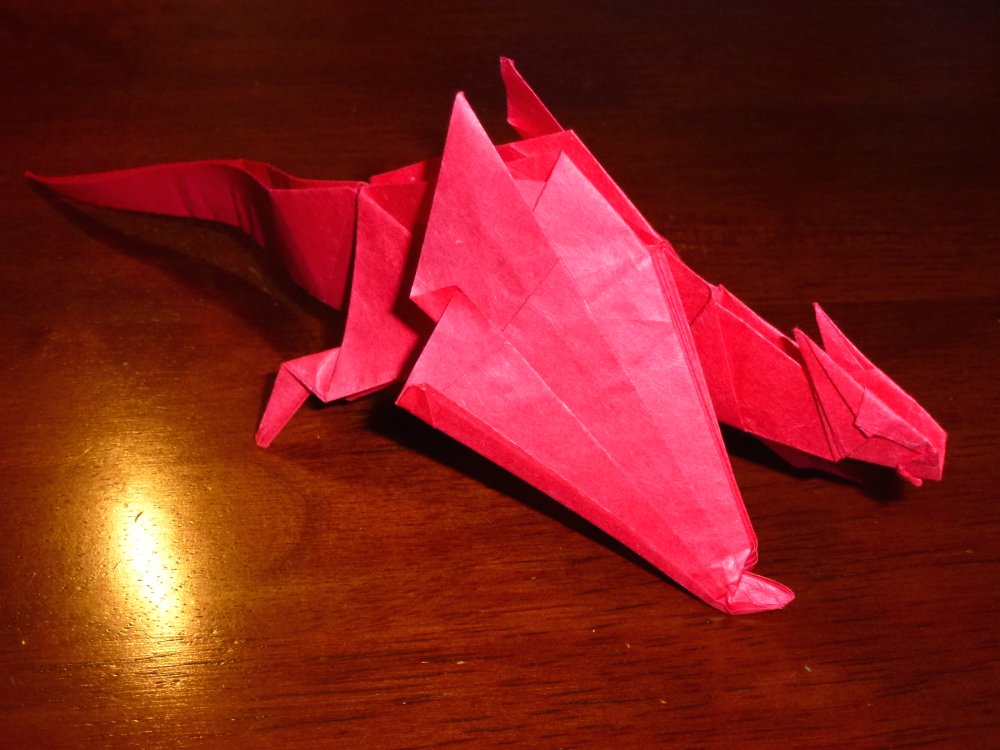 I came upon the diagrams for this charming model shared on fakebook, and it took a moment to hunt down the designer – Shaku on Flickr.

It is rare to see a dragon in a submissive pose, and I can imagine Kahleesi climbing on it's back and flying off to do battle with whitewalkers. I like the simplistic morphology and proportions of this western dragon (it has wings because westerners do not believe something can fly with out the means to do so).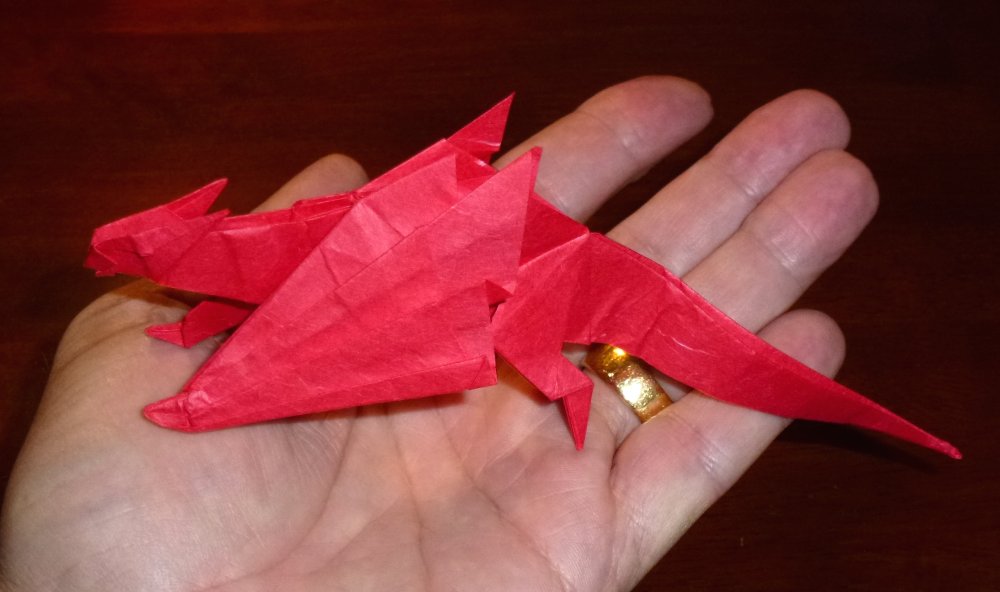 Folded from a 30 cm square of washi, I must fold this again, as I think there is potential to pose the model in interesting ways and also to model the features more. It was a fun procrastination activity none the less.