Mother's Day is a chance to do something nice for Mum, because…. When your Mum is going to be overseas, it takes planning for that to happen: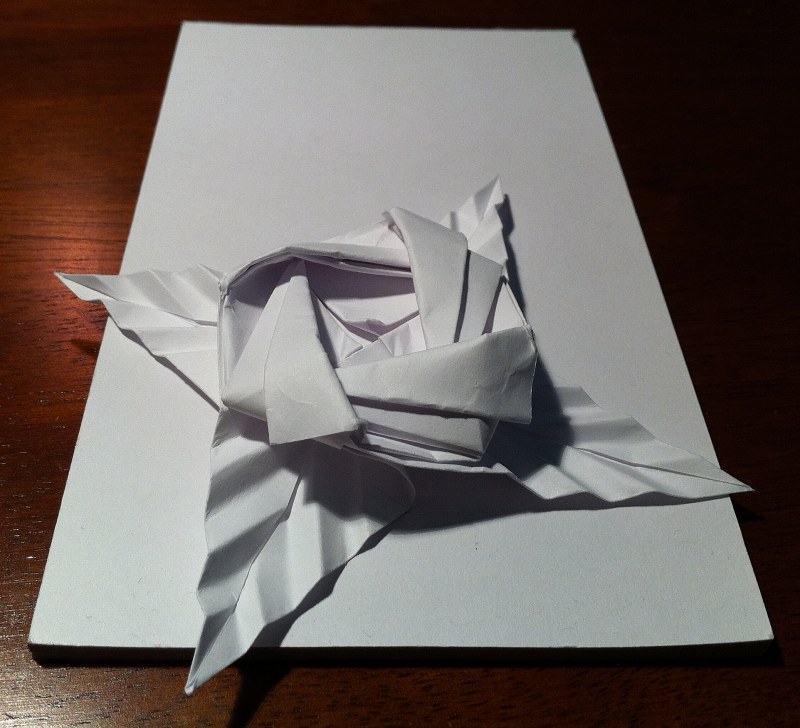 This first fold was completed a couple of weeks ago – snail mail to the UK is slow, so I needed to make the coloured ones for cards in time for them to arrive today: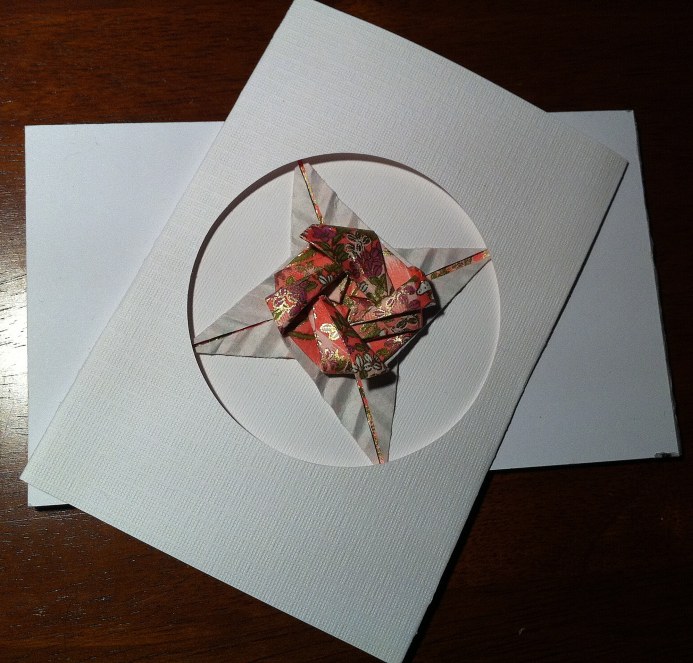 I made a card for each (Mum and Mum-in-law), hope they like them. The coloured roses are rather special – made from imported Yuzen Washi, mounted on to blank cardstock I think they look lovely.
This is a variation of a camelia fold I have yet to try. With 2 colour paper the leaves would be one colour and the rose another, neat: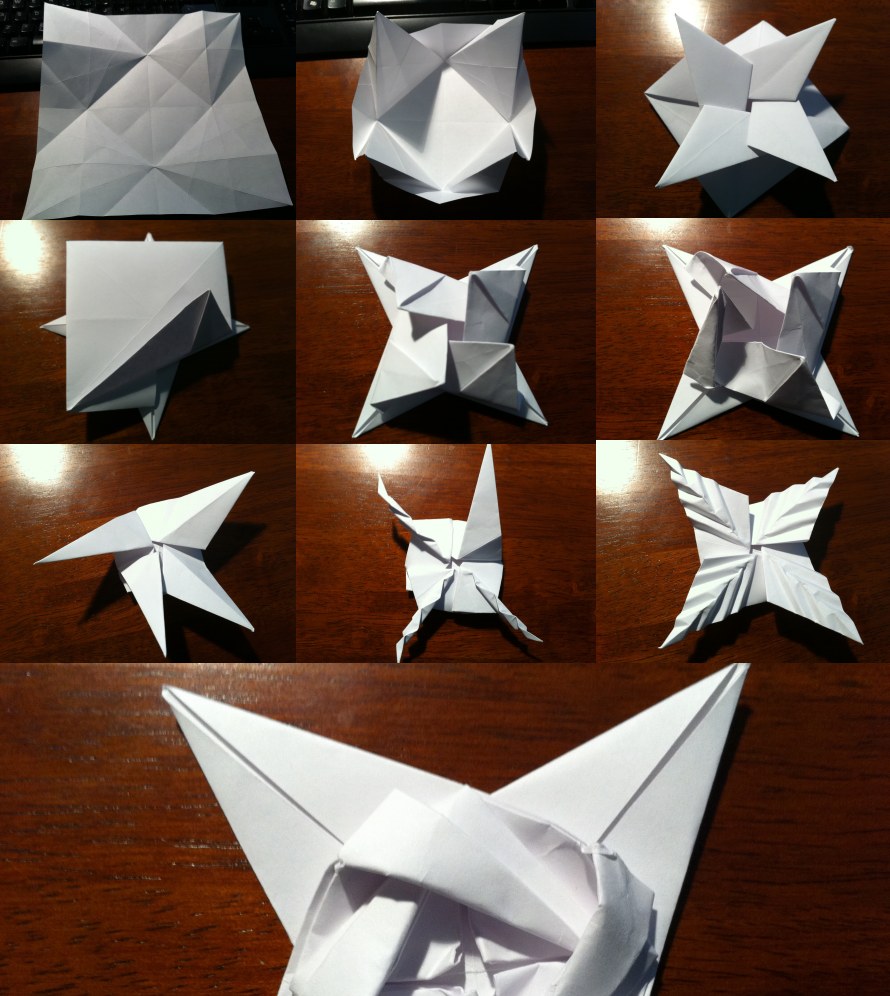 Designed by Sy Chen, YOU should have a go at this yourself – it is simple and the result is lovely. I am sure your mum would love it – go here for a video demonstration