As a member of Origami USA, I get access to publications, diagrams and a community of folders world wide. It and JOAS are important communities for folders from Oz as we are so far (physically) from everywhere: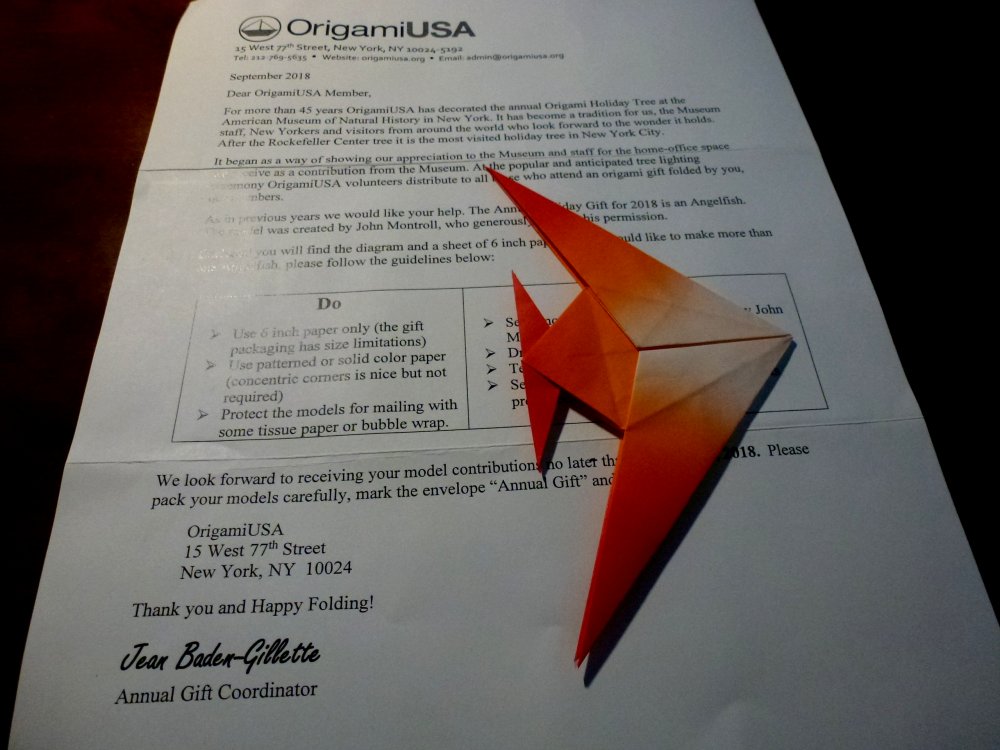 Every year, OUSA decorate a Christmas Tree at the American Museum of Natural History in New York. members are asked to contribute models to hang.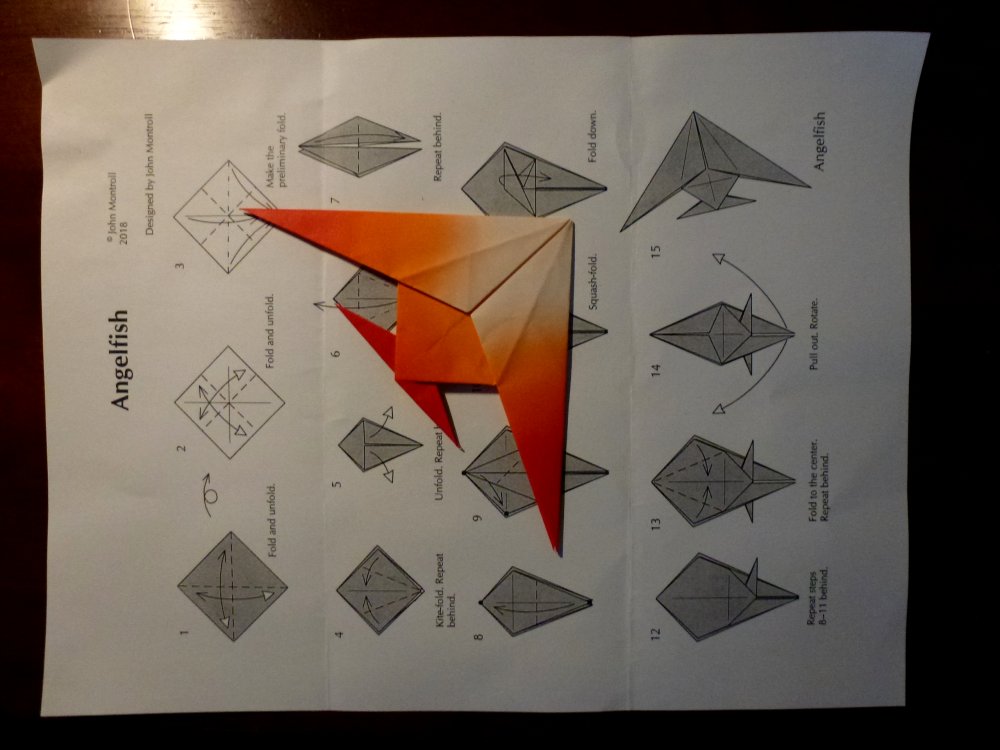 I diligently folded the supplied paper, using the supplied diagram and have posted it off to join folds from all over. Nice simple model, works well with patterned paper.