It has been fairly wild weather here in Brisbane, oddly as flood levels rise we awoke to bright sunlight – dams and mitigation schemes still to interact with the tides to peak our water levels.
Thought it might be nice to inject a little ray of sunshine into the otherwise bleak situation: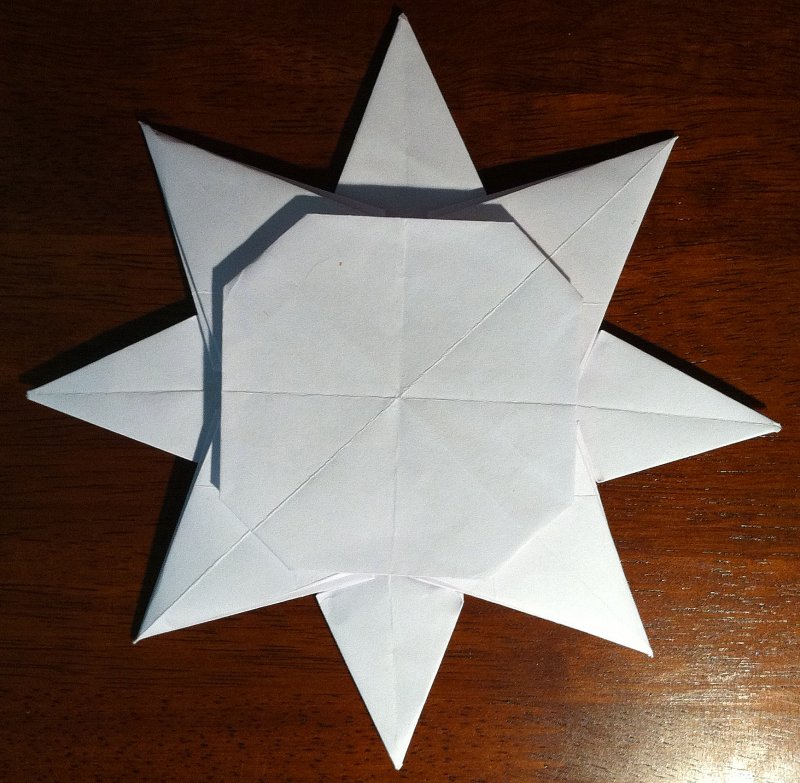 This is my first attempt at this model – another exercise in pre-folding where if you get it right, most of teh design just falls into place as if by magic.
I saw demoed on Youtube: http://www.youtube.com/watch?v=DHMZtIwiWRQ and thought was pretty neat – a lovely geometric that you can have a go at – we need all the sunshine we can get at the moment.
Some development shots: