Culling stored stuff, we came across things we had kept from my daughter's pre-school years. Folios of precious artworks that, 25 years ago, adorned our fridge: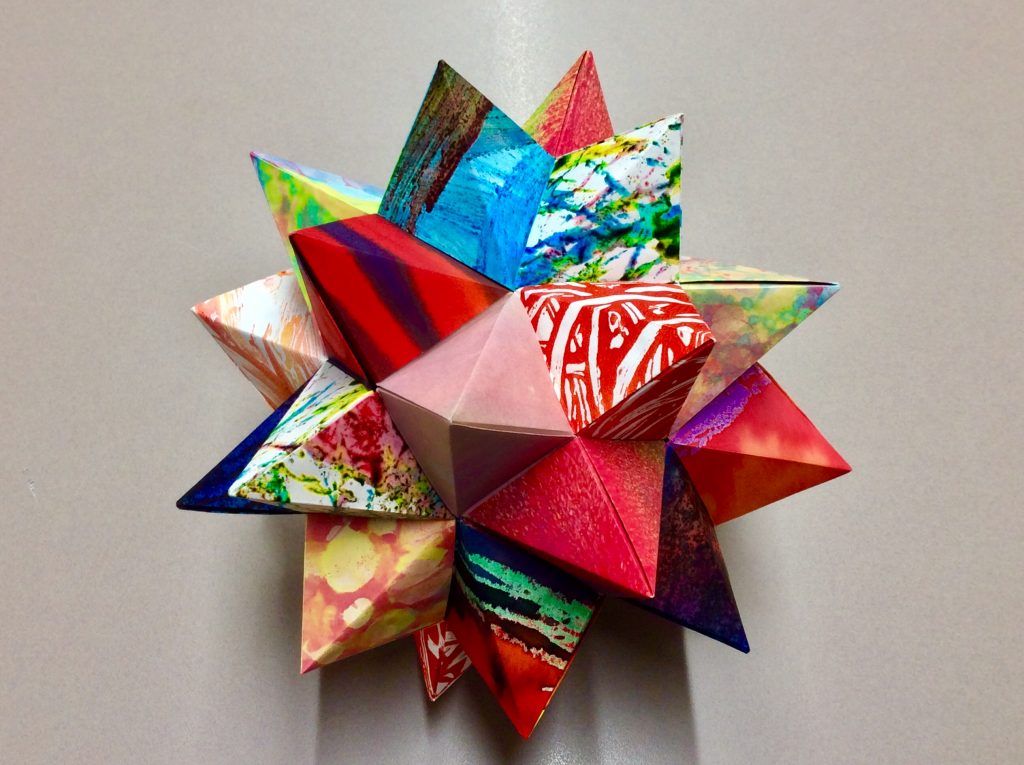 Glorious and colourful explorations of paint, colour and form, painted, using bubbles, marbles, brushes and other techniques, using really strong colours that have remained so all this time.
I chose 10 of the most colourful paintings, cut 3 x 1:2 rectangles and set about folding a nice spiked ball with them.
I love the result, for all sorts of reasons, but mainly because it is made from materials created by someone I love. So much better than sending it all to landfill.