As a Christmas present, my daughter signed me up for a Lino-cut and print-making workshop – something I was interested to try for the first time: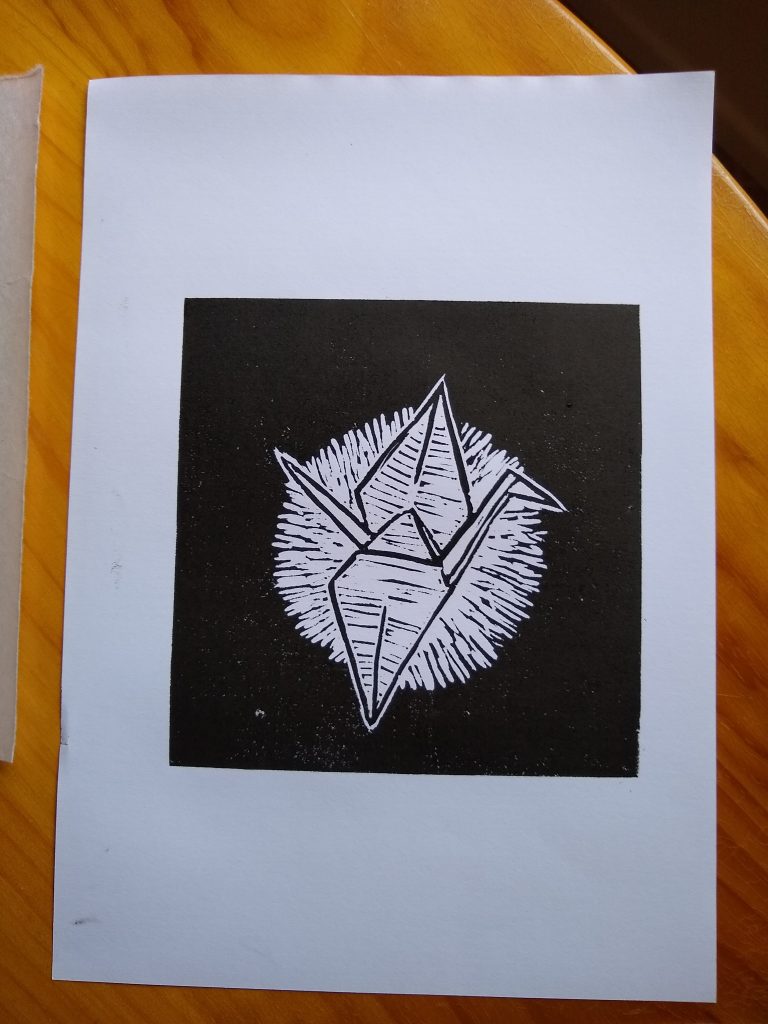 Originally I had a much more ambitious plan, but it was deemed not achievable in the allocated time in the workshop so I sort of freestyled it.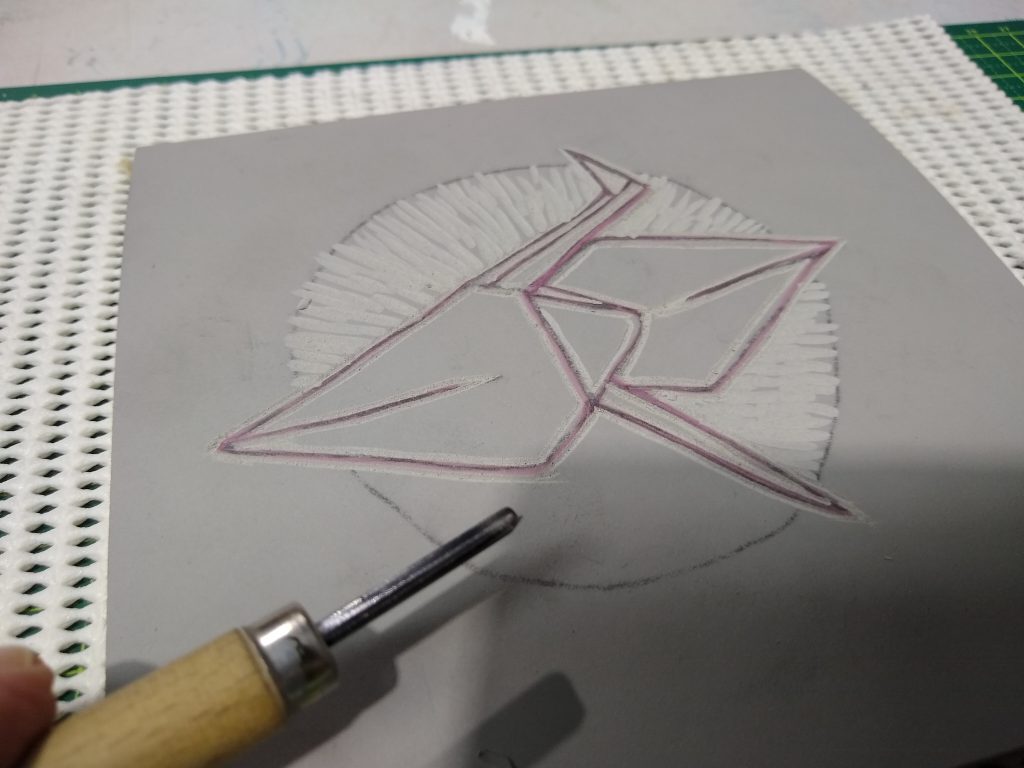 Drawing, freehand, a Tsuru, I set about laying it out in rough graphic style, texturing the background and trying a subtle paper texture inside, I set about finely gouging lines, working out what was pit (un-inked) and what was land (inked).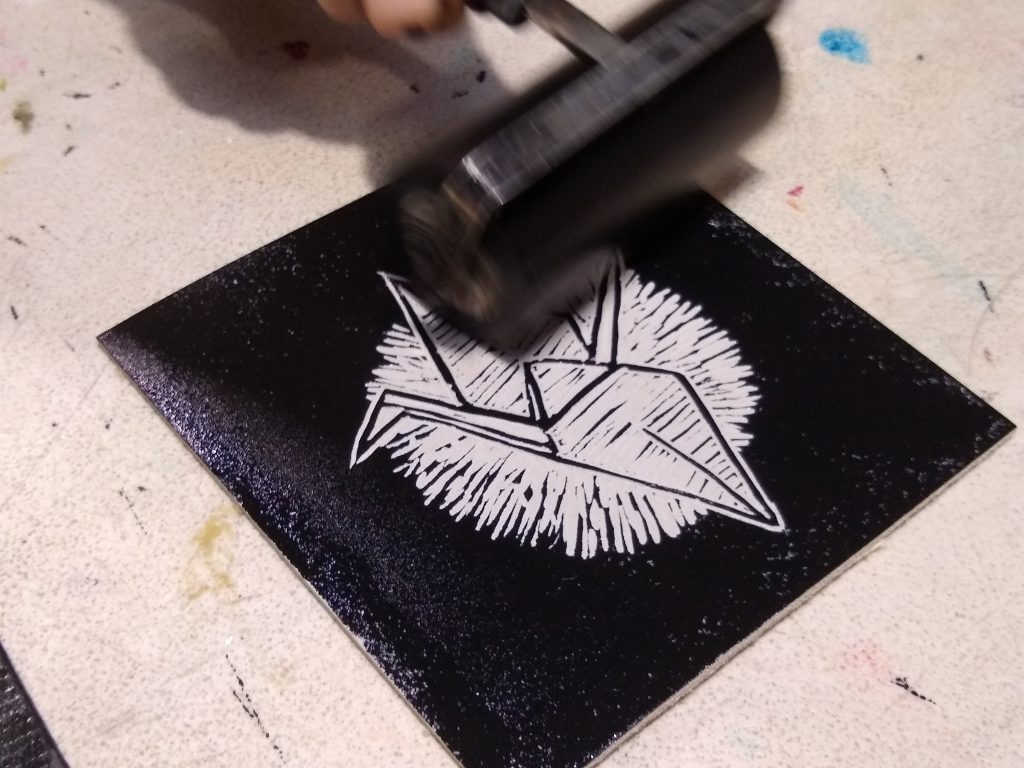 I printed on watercolour paper and some fine Kozo, and learned about ink, distribution and how difficult it is to keep clean during the process.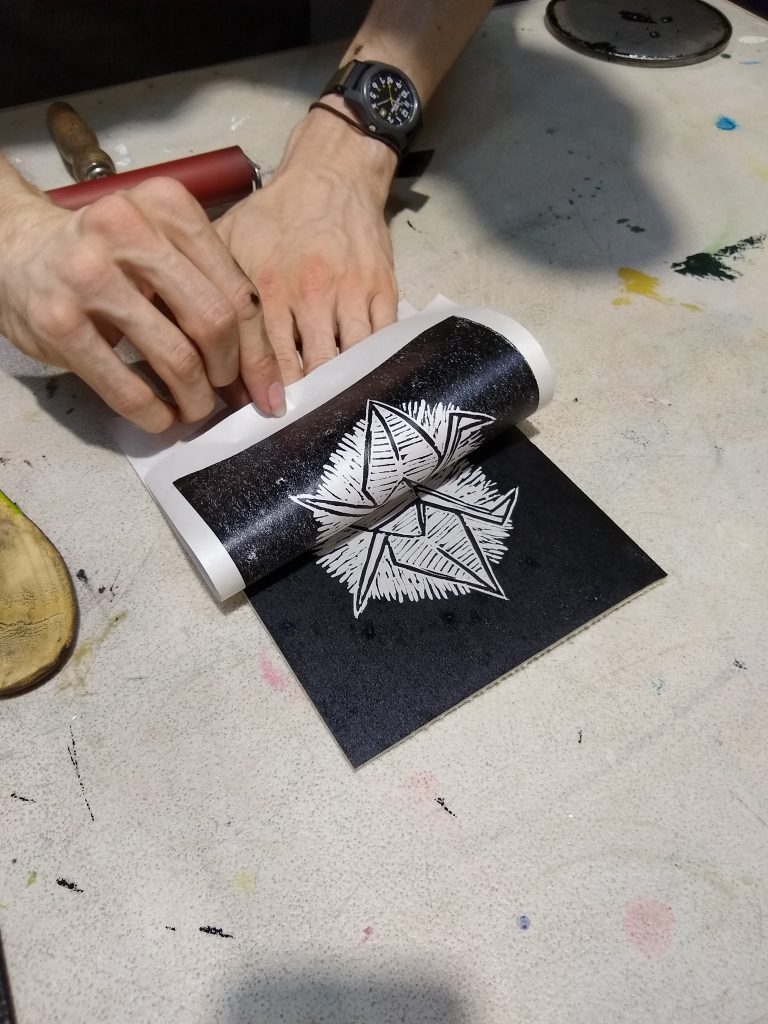 I am fully chuffed with the results, and must now go source some tools to have another go – something I am keen to do.
Imagining further into the future … I make the paper … print it's pattern and then … fold it. Another step towards that goal.