Anyone with a decent knowledge of Monty Python's Flying Circus, would recognise the name "Spiny Norman" – the gigantic hedgehog that haunted Dinsdale, the more vicious of the Piranha Brothers. When I saw Yudai Imai's Hedgehog, I knew I had to give it a try: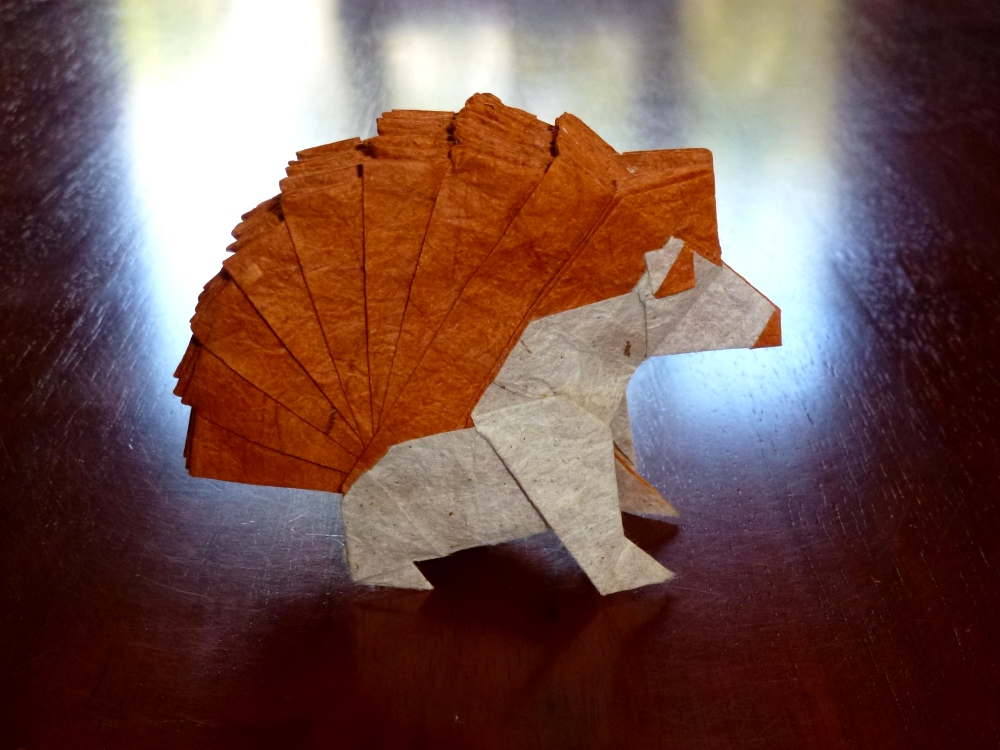 I had been looking for a model to best show of some duo 30cm Thai Unryu I had bought from the Origami Shop.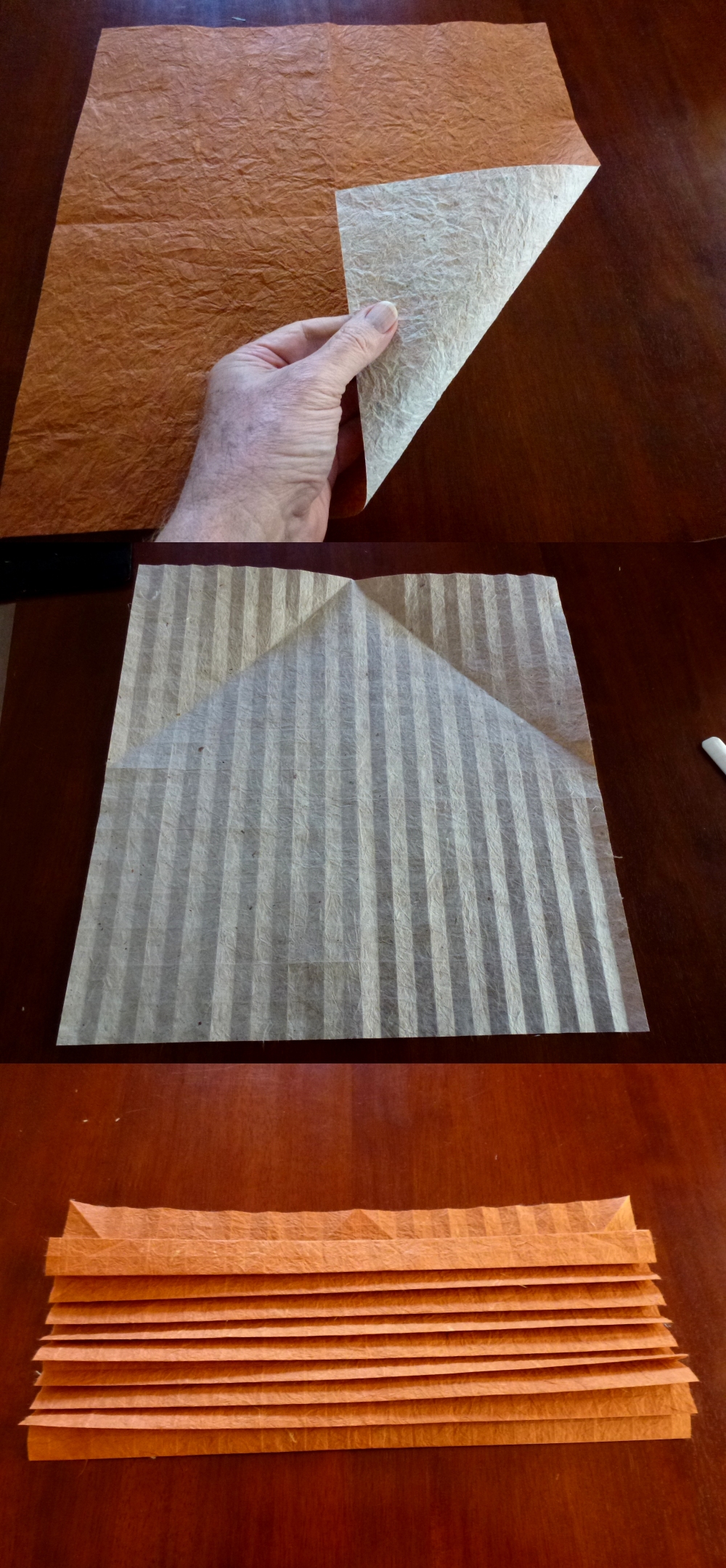 Although Unryu is generally tissue thin, this duo paper seemed really thick, still I thought it was worth a bend so set about gridding – This was really hard work on fingers, and resorted to a bone folder – only when I laided in creases crisply was I able to reverse them (and in many cases even then with difficulty).

32nds on this size paper is hard work, then you pleat, halve and skew/swivel pairs of layers to form a roundish back and then tidy up to make legs and head – a lovely design indeed.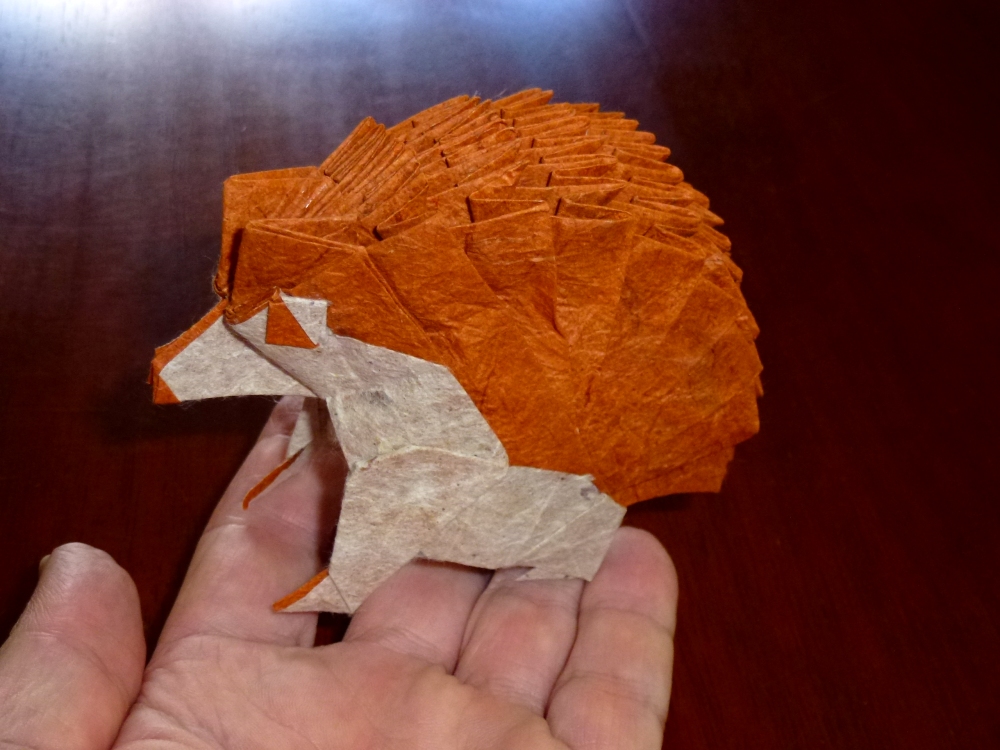 I can imagine folding this in thinner paper would be easier but, to my surprise I was able to be make all the folds and the extra paper bulk actually makes the model feel substantial.
Made for duo paper, you get a nice dark quill patch and light body, as well as some charming eyes – clever indeed.

I can see myself folding this again. Interestingly Spike met Spiny Norman (a distant cousin) – 2 very different approaches to a similar design challenge – both charming in their own way, both utilizing tessellations for the quill fields.
Dinsdale … Dinsdale …