In a meeting with other Brisbane Origami enthusiasts, we floated the idea of a Brisbane Origami Group (BORG).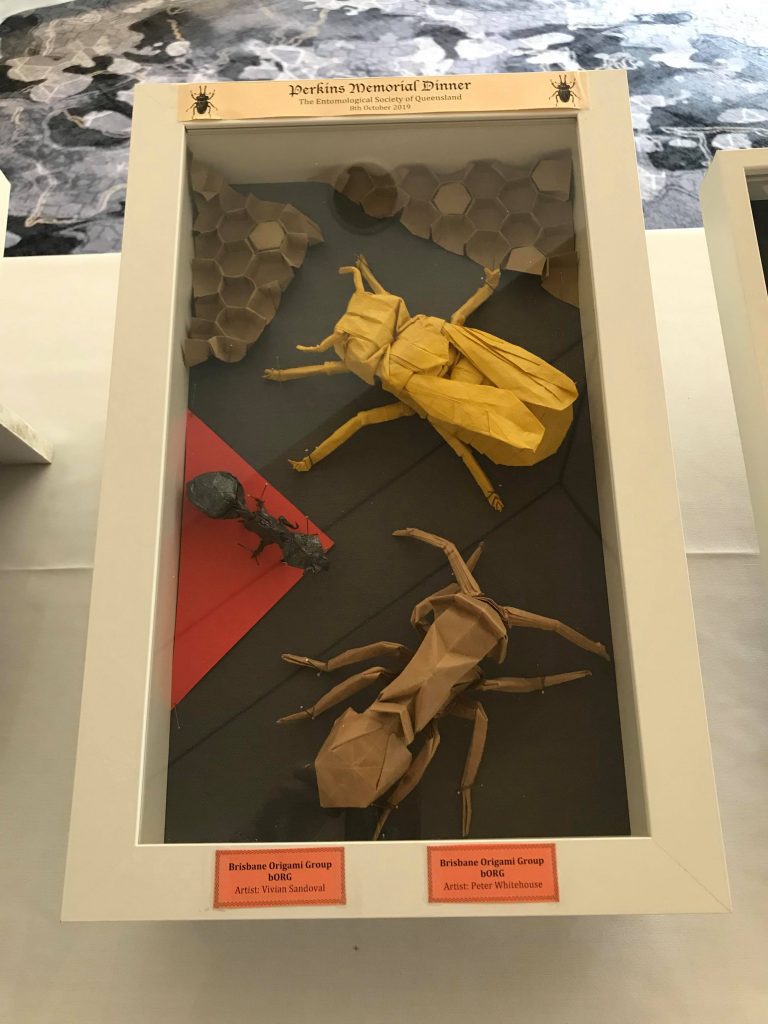 Although in its infancy, eventually one of us will get organised enough to get a little more formal.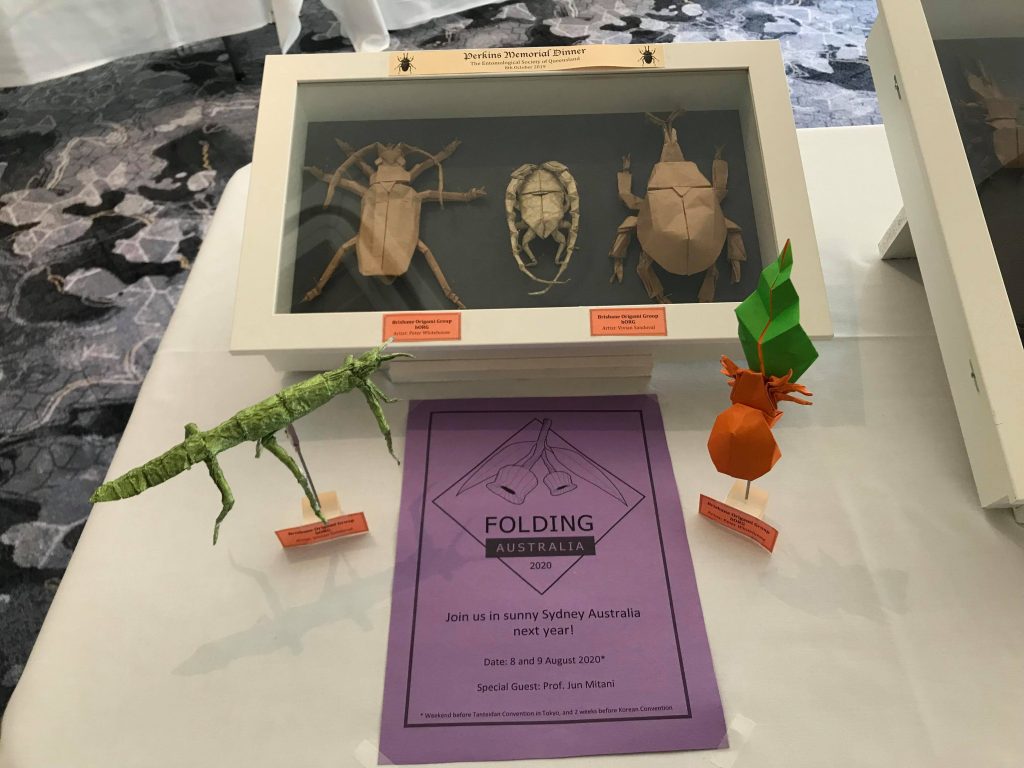 In the interim, Vivian Sandoval (a practicing Entomologist and origamist) suggested we might be able to provide some models for a forthcoming conference.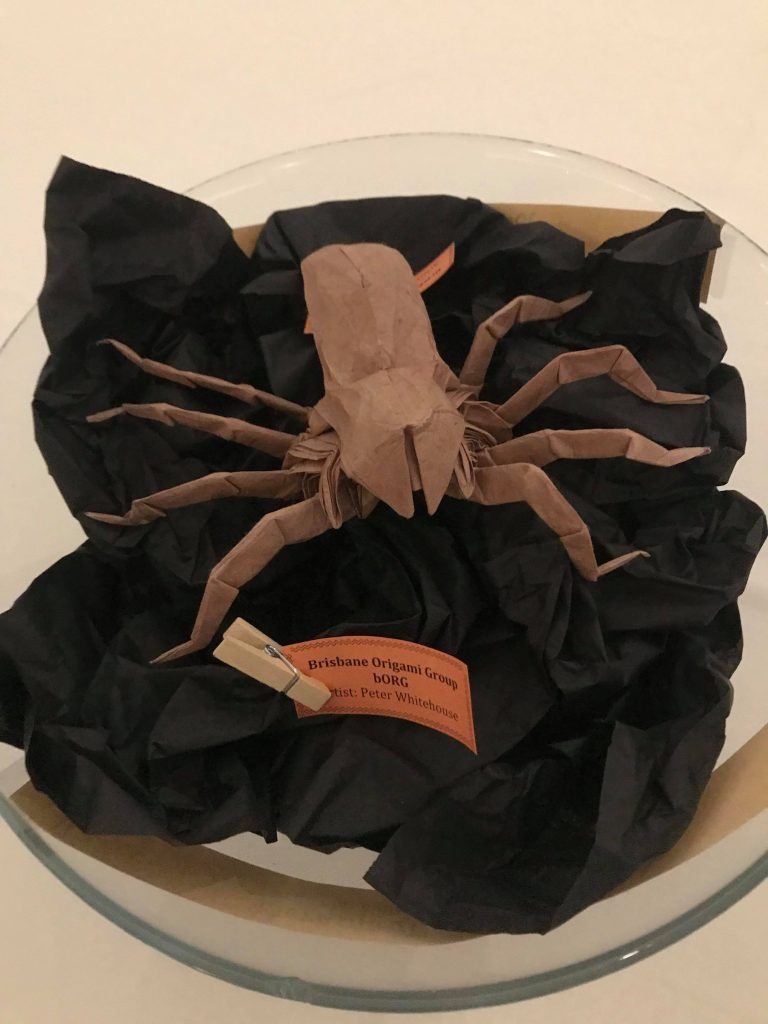 The Perkins Memorial Dinner was held by The Entomological Society of Queensland on the 8th of October 2019 – decorated by displays from us 🙂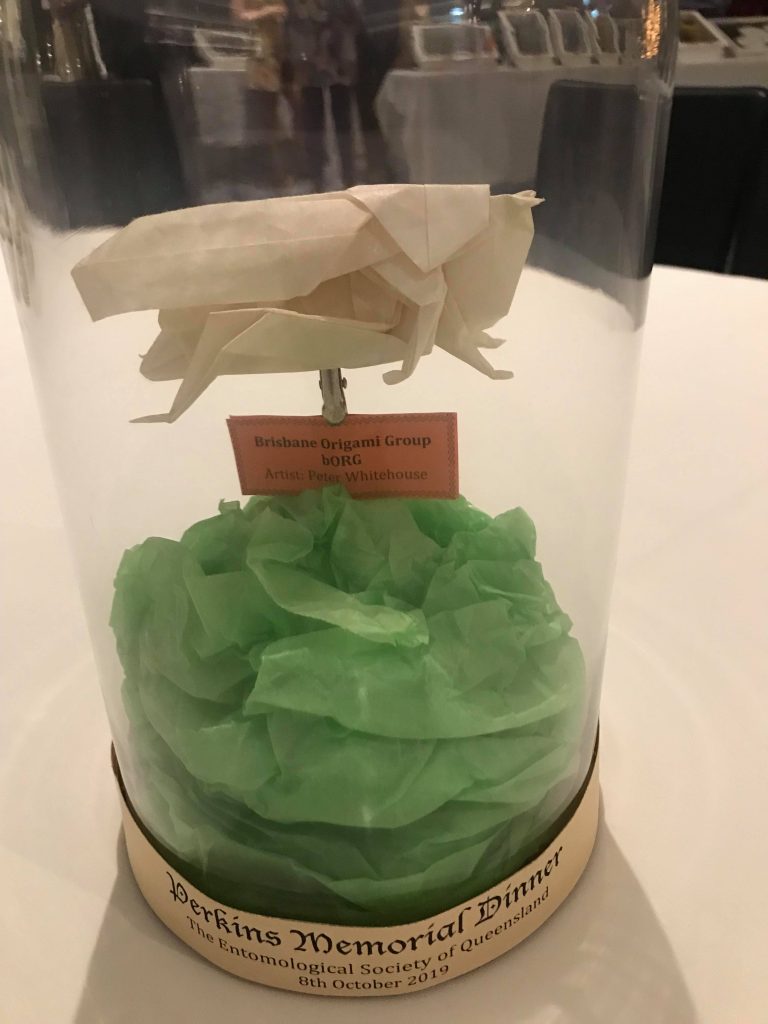 Apparently some of the models were so accurate they were classifiable right down to species.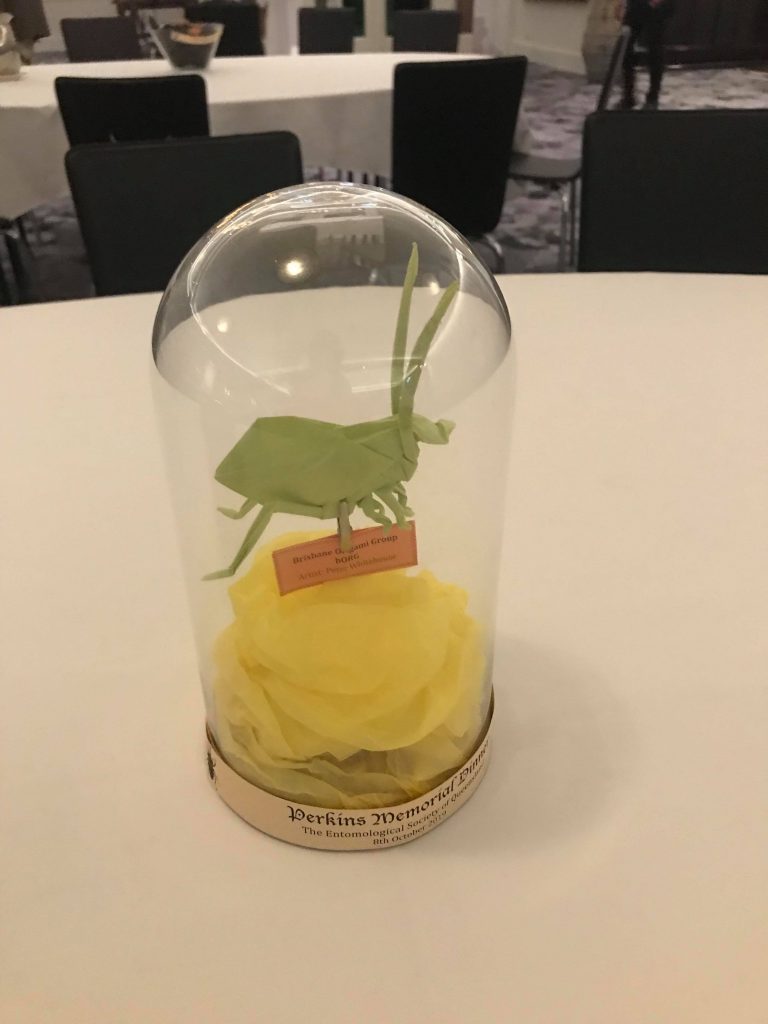 Ethan Harrison, Vivian and myself dug around in our archived folds and found an astonishing array of arthropods suitable for display.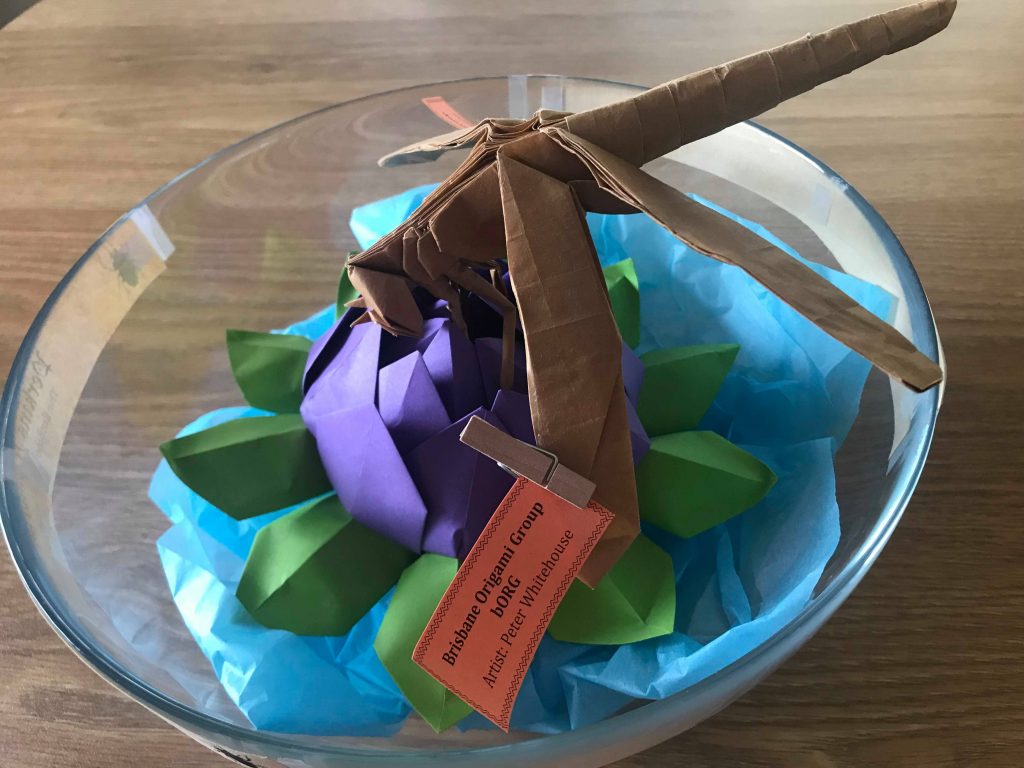 They were boxed, mounted, put in glass domes, became table Decorations.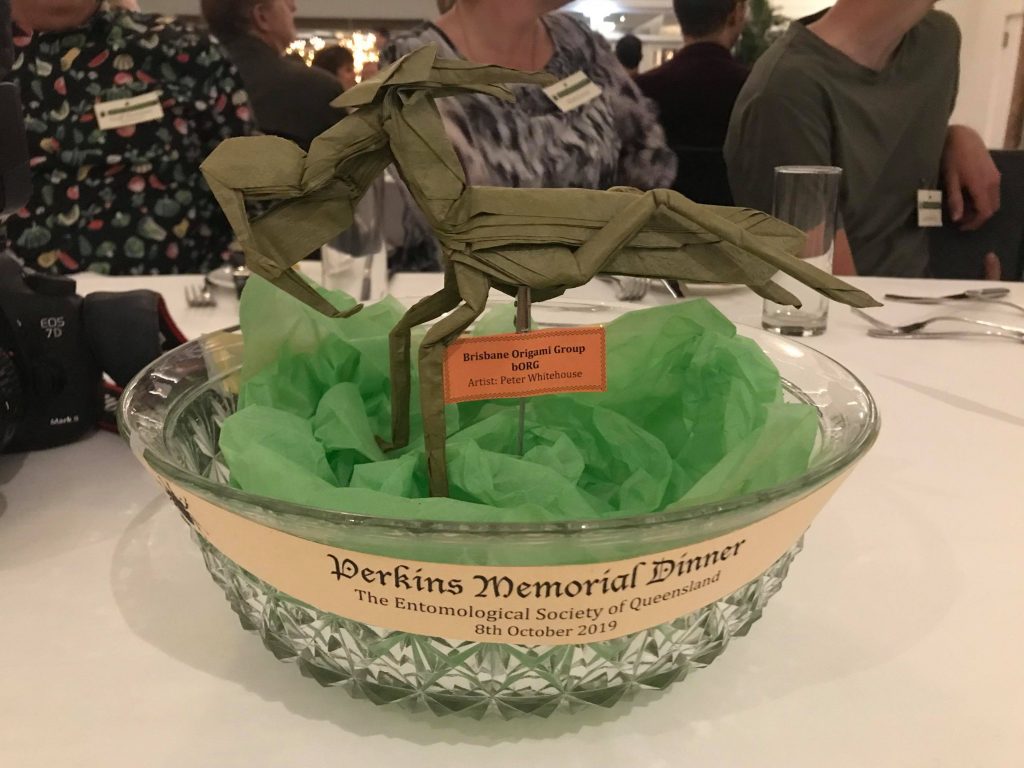 Ethan and Vivian share a love of paper folding, and it was genuinely delightful to be among like minds. We really must get together again.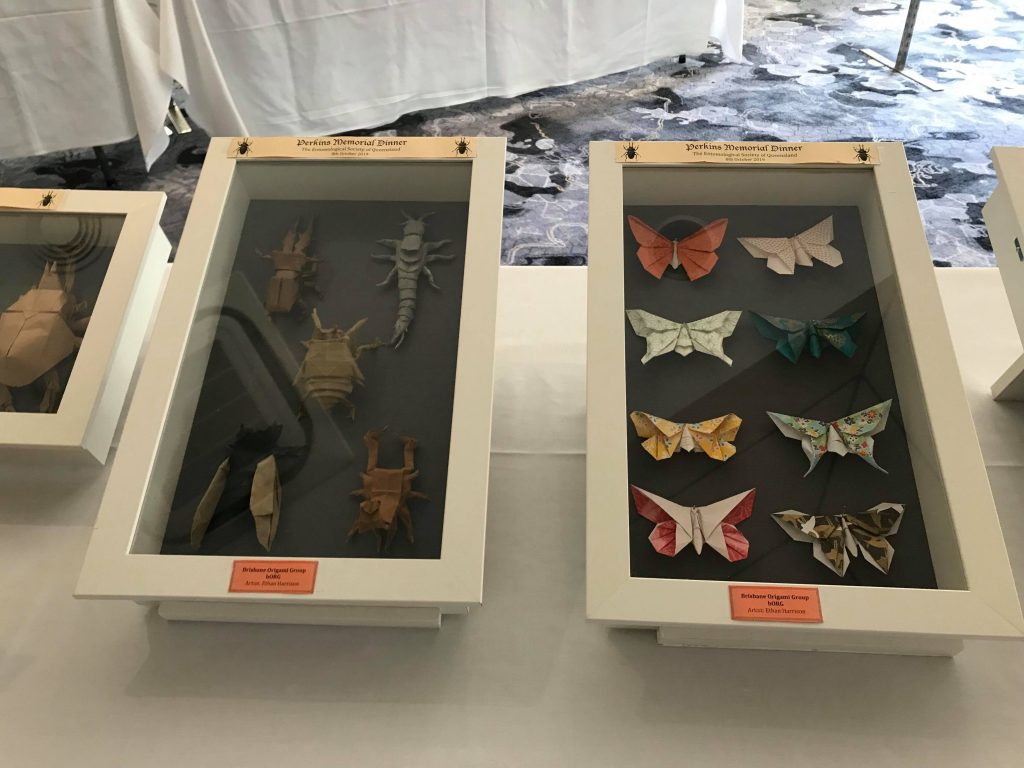 I looks like most of us will also be attending "Folding Australia" – The Australian Origami convention in Sydney next year, so excited for it.