Each year, as an ice-breaker/getting to know you activity with my pastoral care group at the beginning of a school year I try to involve them in a collaborative origami megastructure: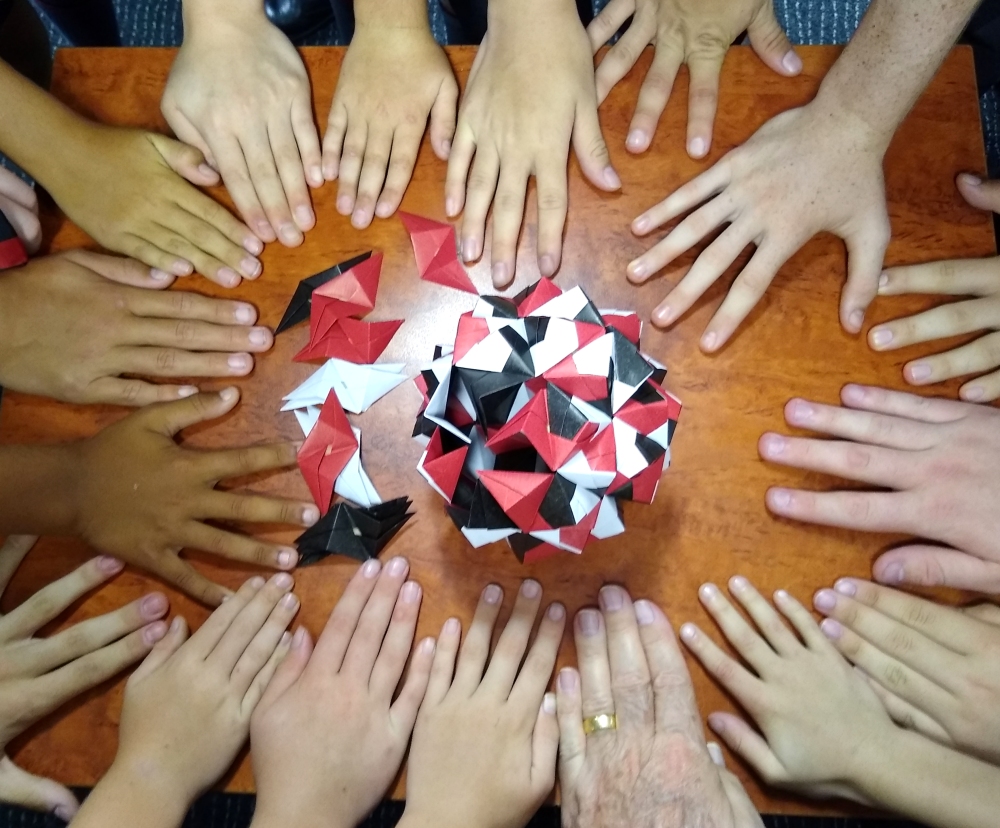 Many hands made light work of the 90 sonobe modules, folded from Terracey colours (red, black, white). From little things, big things grow, the whole is greater than the sum of the parts (roll out the well trodden metaphors).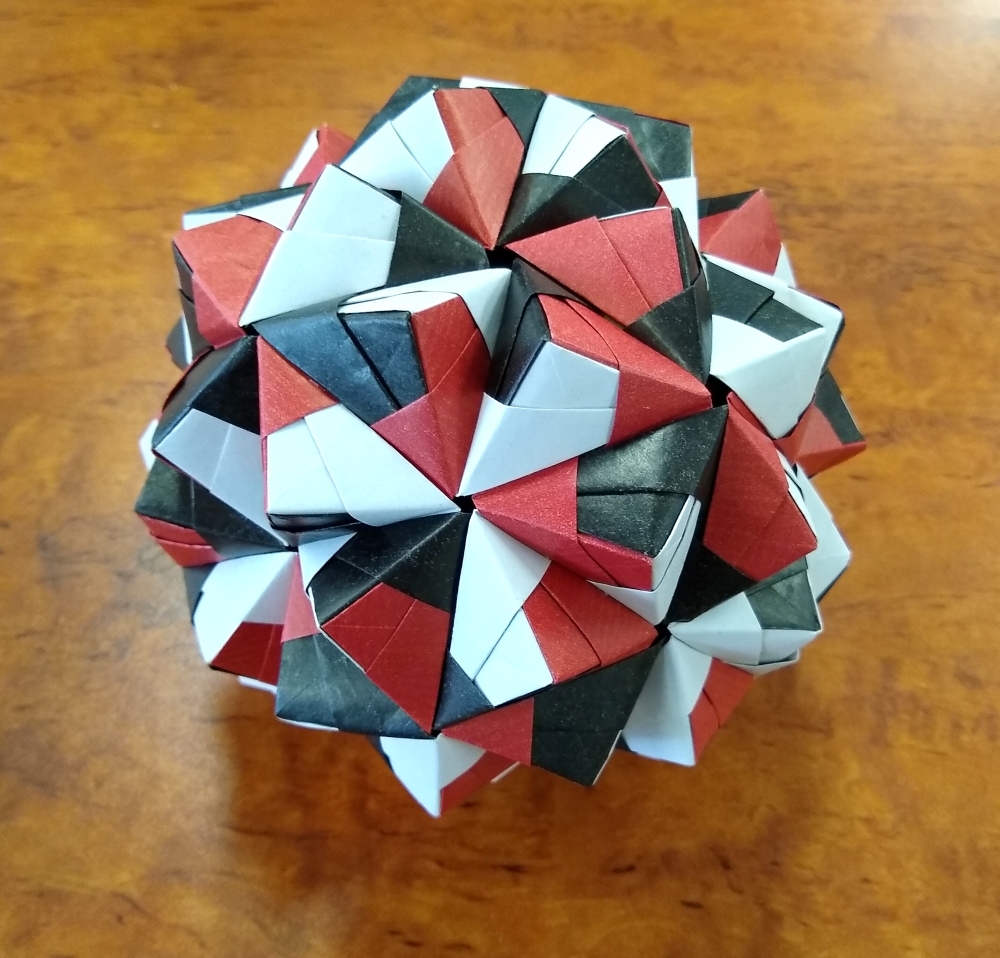 The construction has taken an age – 5 false starts until I discovered the module grouping – in the end it turned out to be alternating 5s and 6s on each vertex of each 6. Each sonobe module contributes 1/3 of a pair of adjacent points – and with careful colour planning no 2 colours are beside each other (well, that is nearly the case – in 2 places I was forced to break this rule, but you really have to look to find them).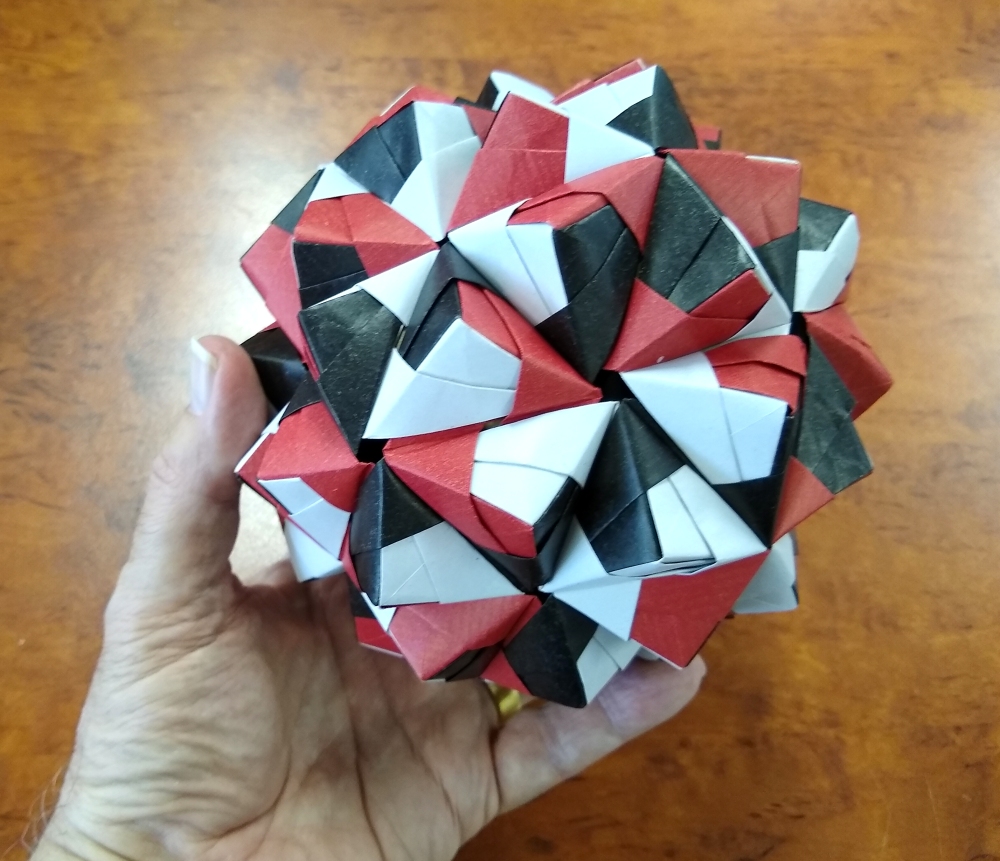 90 modules take time, and most of the kids in the pastoral care group folded at least one – a true collaboration that results in a lovely spikey ball that will join the other treasures from previous years.