Monday was a long day on the road. After waking from a less broken sleep at our digs in Ennis, we breakfasted, packed and set off for Listowel via Foynes.
To break our journey we planned a caffeine stop at the writers and literature centre at Listowel which happened to be right beside the ruined facade of a castle. Ruins dot the landscape here, some merely piles of rubble, others recognisable battlements. It is easy to forget the centuries of habitation, hostility and fortifications this part of the world endured.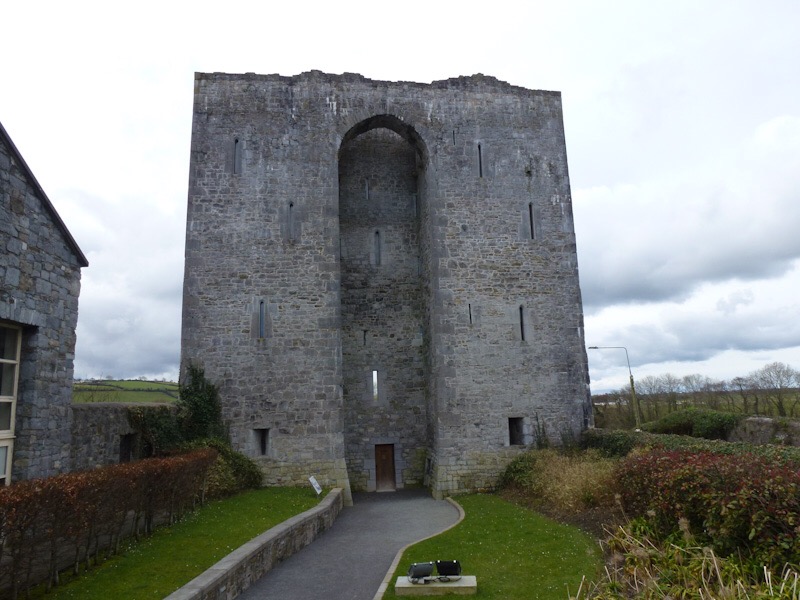 Our main destination was the Gap of Dunloe – a tiny wedge of a pass in an otherwise impenetrable shield of rugged stone ranges that is all but inaccessible by car.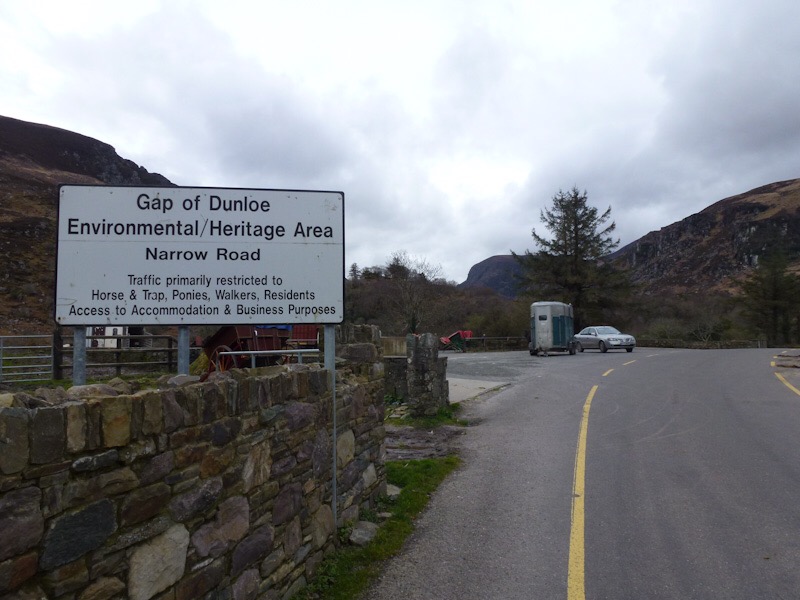 We had a warming lunch (our first chowder – salmon and prawn this one) with soda bread, and I had a rather nice cider as well before going back out into the cold.
You can walk the gap and many cold exhausted people we passed did, but we decided to travel most of the way in a Jaunting Car – a little pony-drawn cart big enough for only a few people. The weather was overcast and pretty cold, but we had a rug over our legs and our new coats doing  a splendid job keeping out the lazy winds.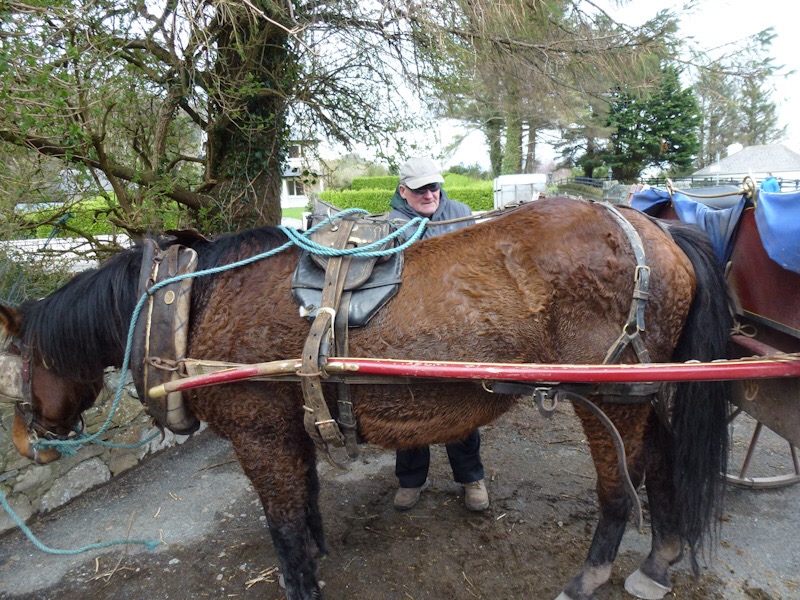 The scenery was spectacular and rugged. Sheer mountains ranged up into the clouds, purple on top with strange mineralisations. Below deep cold black lakes fed by water falls emerging from high springs – amazing to see as is, double the fun trotting in a pony cart.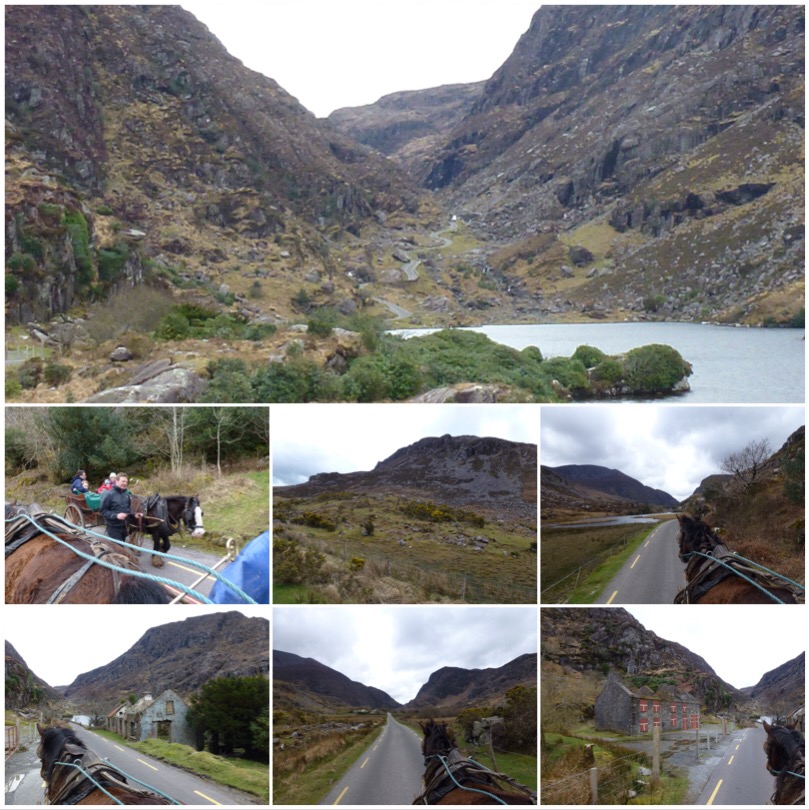 Most of the way up we were told there had been an accident a few minutes earlier and the gap was blocked, we turned back to base only to learn that the accident was the jaunting car that left before us. It seems their pony got spooked, reared and tipped a couple about our age over the edge to a 4m drop onto rocks killing them. We are naturally relieved it was not us, but are a bit shaken up by the incident and naturally really sorry for the family that was involved.
We motored on to Killarney, our home stay for the next 4 days and as soon as possible contacts family to reassure them the couple involved in the accident were not us. News reports said they were a couple our age, but American I think. Just awful.
Feeling grateful to be home safe, we settled in, got dinner started, did sme washing and went to the local pub up the road. I had a Guinness on tap and Jo tried a Stonewell cider – both delicious. Suitable fortified, we returned home, had dinner and turned in, being worn out.