Our Saturday was spend out and about. We had decided to spend most of the day at Waterford and then visit an Abbey ruin on the way home. It was crisp, the wind was lazy, the sky was fairly uniformly light grey and we set off after a sleep in.
Motorways interestingly are pretty well the same country to country. The way they are set up you end up seeing very little of the surrounding landscape, Ireland is little different. Our map lady "Sheila" (thanks google maps) took us off the motorway fairly quickly and we were once again hurtling down quaint wiggly lanes on our way to Waterford.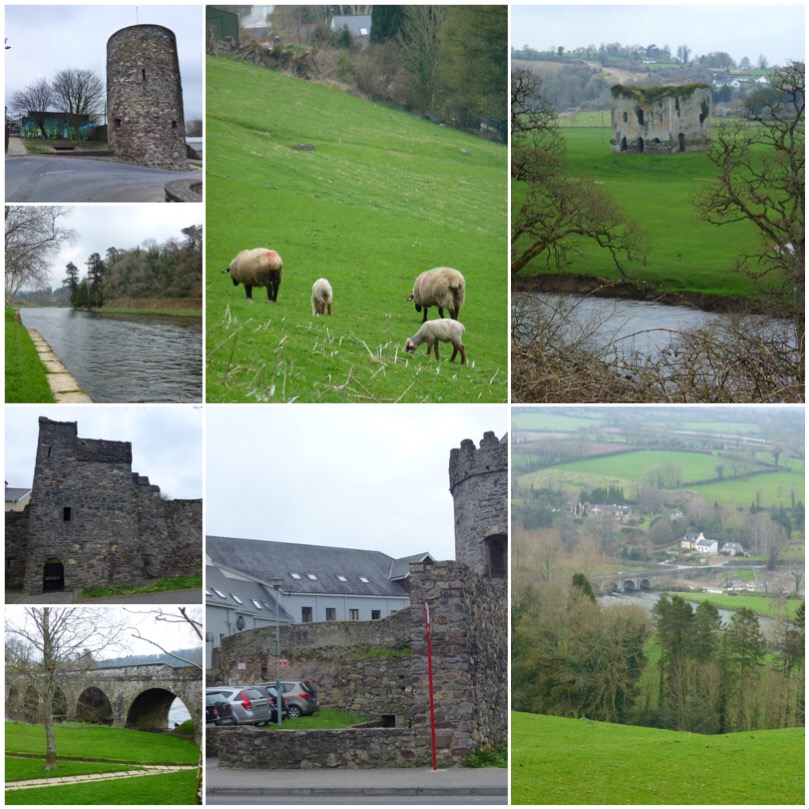 We know of Waterford for its lead crystal, so our first stop was the crystal factory. We looked around the showroom and was convinced the only way you could own lots of this stuff is by selling body organs. Beautiful bling but oh so pricey. We had a cup of tea while waiting for our booked tour to begin, then joined a group as we were taken to an antechamber for a multi media experience (that malfunctioned) then had a history lesson read to us from the walls of the display cases we were standing next to.
We learned a little about how glassworks came to be a thing in Waterford, saw an "apprenticeship"bowl which was the practical exam a trainee has to complete from memory flawlessly to be considered a glass worker – intricate and beautiful work.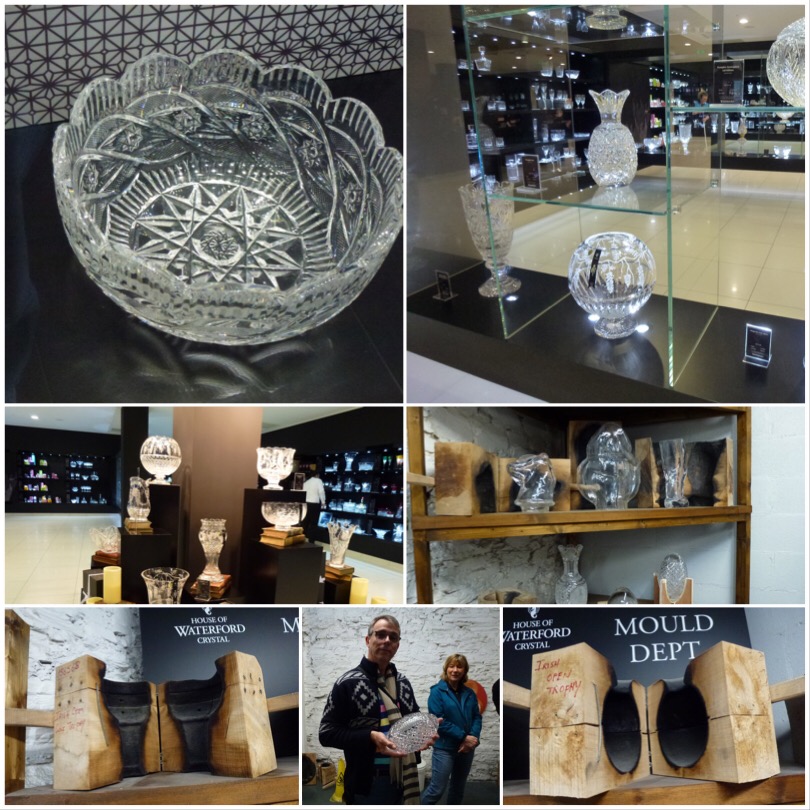 Our tour party then split in two and were taken on a view of the working factory. First stop was the mould room. We saw wooden moulds used to initially shape blown glass forms before they are carved and engraved. Famous moulds of trophies from around the world were on show, made of wood that was soaked wet before bubbles of glass are blown into them to take on the shape – neat.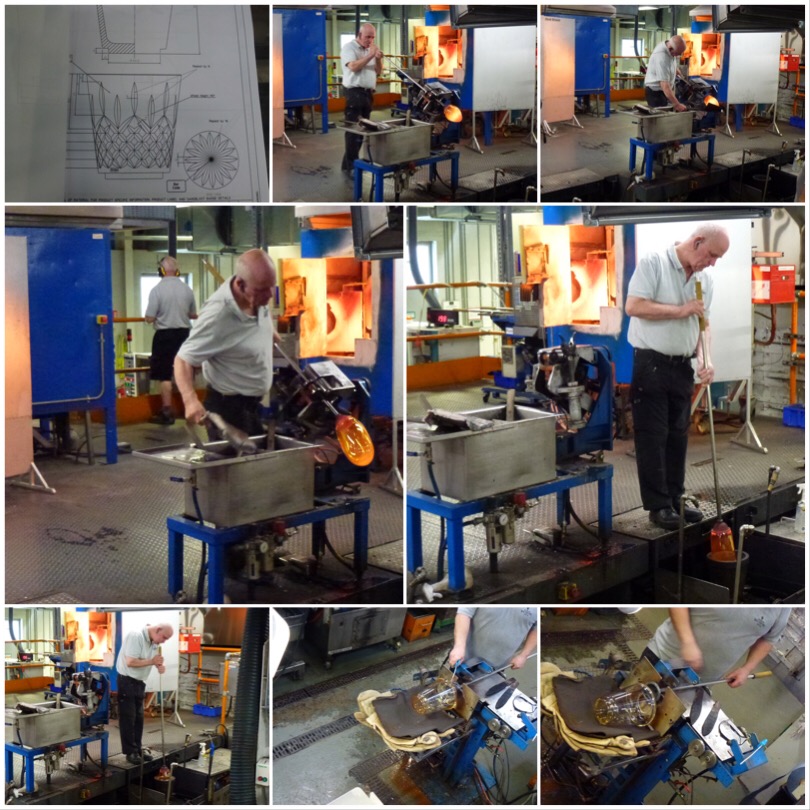 We then moved on to the blowing station, we saw a pair of master glass blowers take molten measured globs of glass from the furnace, shape, blow and stretch them into hollow sausage shapes then lower them into wet metal moulds and gently blow, making the glass bubbles expand to match the shape they were enclosed with. Once sufficiently cooled they were removed, turned, straightened, cooled slightly and snapped off the blowing rods ready for a day in a kiln gradually cooling down.
Our next stop was the trimming station -here diamond saws cut rims and excess glass off, then the edges were honed, smoothed and mitred to feel nice before being cleaned and sent on for further work.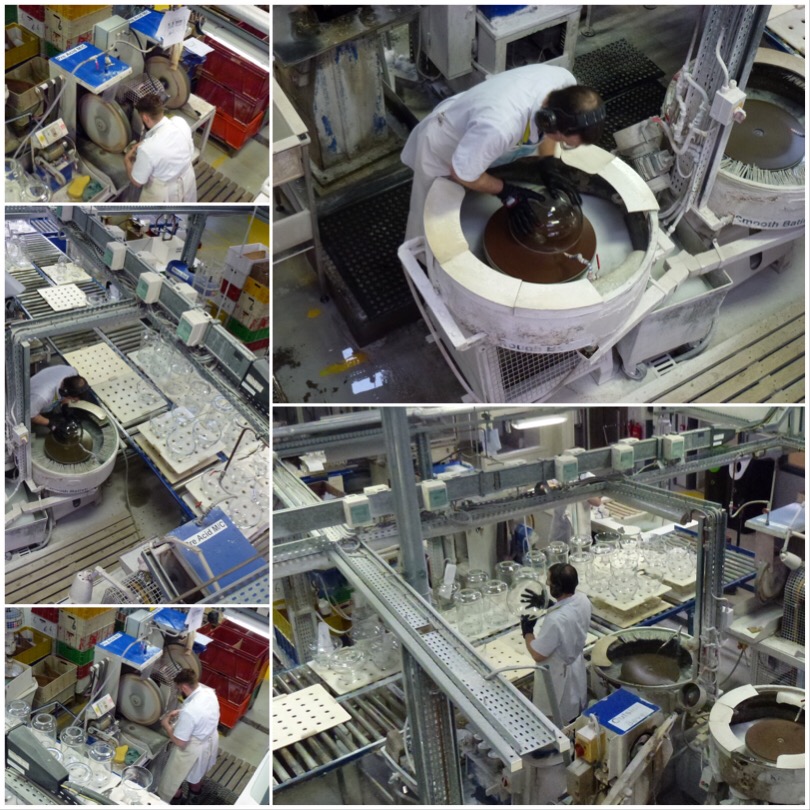 We passed through a marking up station that applied, via permanent texta, geometric grids around the shapes as guidelines for the next sections workers who, using diamond grinding wheels executed the majority of the facet work, curved cuts and edge shaping characteristic of the piece they were working a batch of – exacting and skilled work where one slip ruins a work worth thousands of dollars. We also saw a pair of carving machines that seemed to be used for automating the lattice cutwork – my guess is they do it more accurately and faster than can be done by hand. Machines only did part of the job on some pieces, they had to be hand finished after this work also.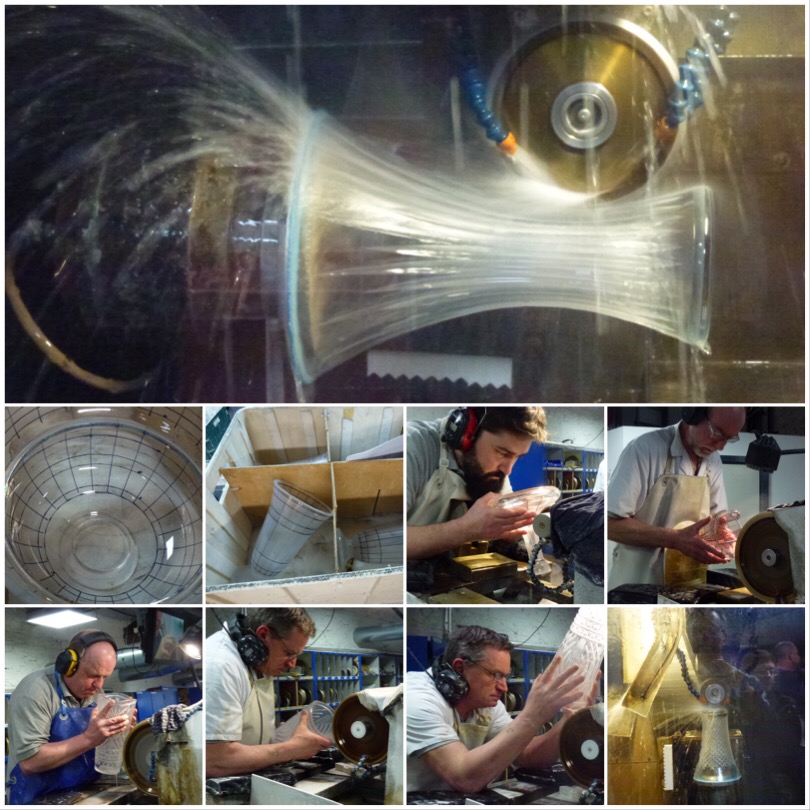 After we watched craftsmen carving, we moved on to the compositing and sculpting section, where even more artistic work was carried out – one-off pieces designed and created from components carved out of crystal slab.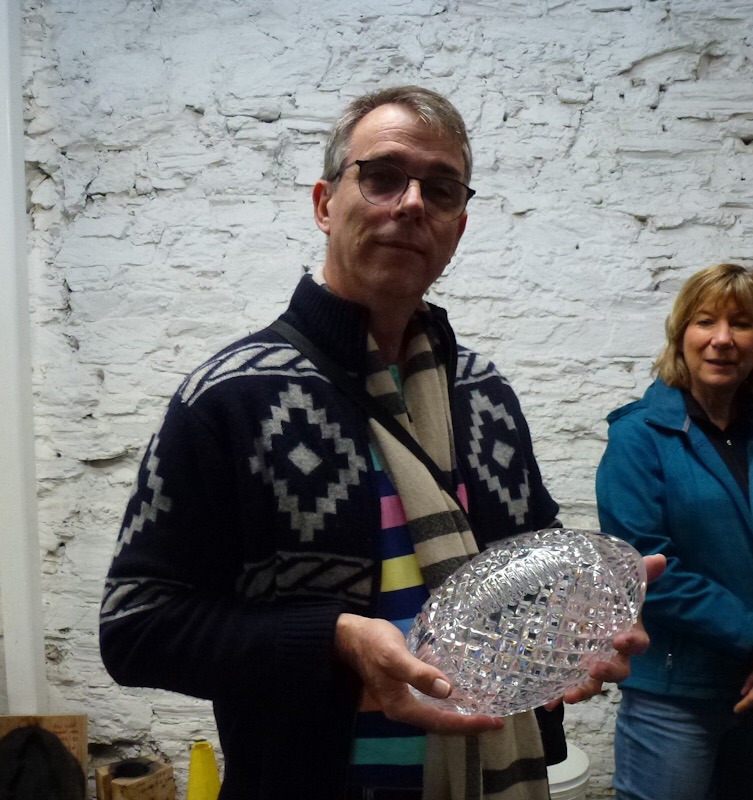 The final,workstation was the engraver. We watched as they used tiny copper tools to gently engrave relief etching onto selected surfaces – impossibly intricate designs whose skill would take a lifetime to master. Some pieces take a month to make, I can see the value in the piece, but not really the practicality. To me, glassware is to be used. So many of these pieces are waaaay too lovely and delicate to survive use.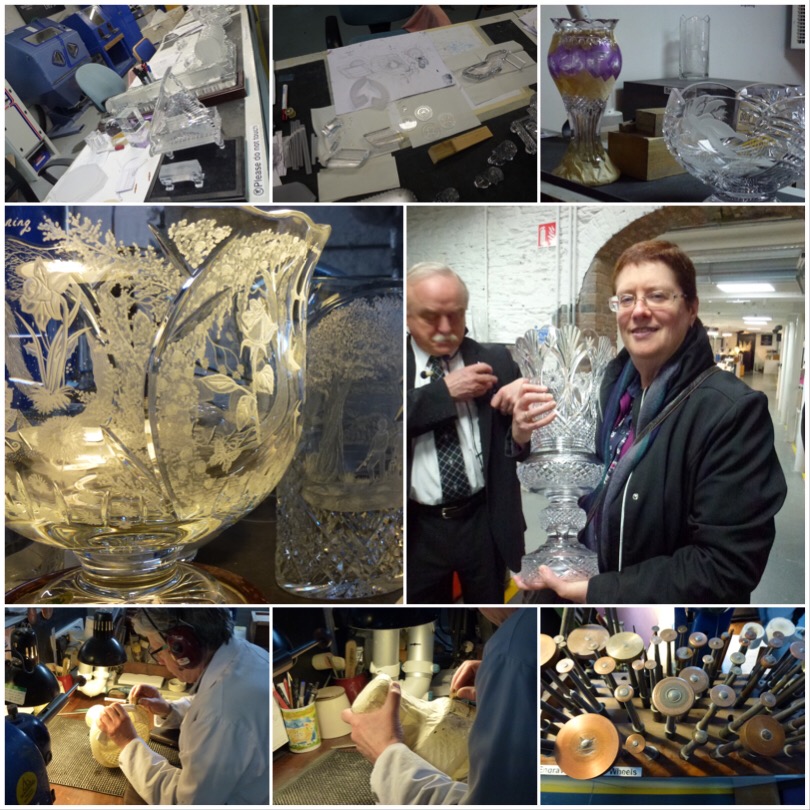 After the dazzling bling of the Waterford Crystal factory, we headed off to explore a little of the Viking Triangle, an ancient corner of the city that was home to Ragnar's tower – originally wooden, later rebuilt a number of times adding more layers and defences. It appears there was originally a Viking settlement here, later conquests saw it change hands many times.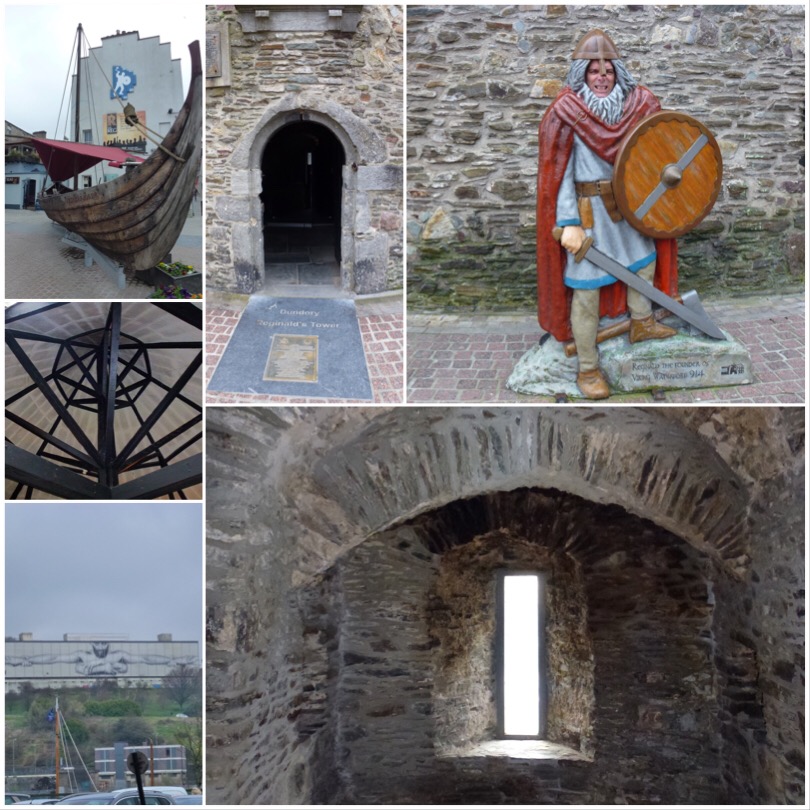 A visit to the tower, AV presentation and viewing of some artefacts were all interesting, the port of Waterford was important as a crossroads for trade so hotly fought over for centuries it seems. After our history lesson we headed off to the Granary Cafe for a fabulous lunch and decadent dessert.
Suitable fortified we headed uphill on a quest to find the Edmund Rice Education Heritage Centre, the home of the Christian Brothers, founders of the school I work at. Weaving in the back streets through places that look poor even today we came upon the centre and attached school – not that dissimilar to mine in that all the playgrounds are concrete and bitumen.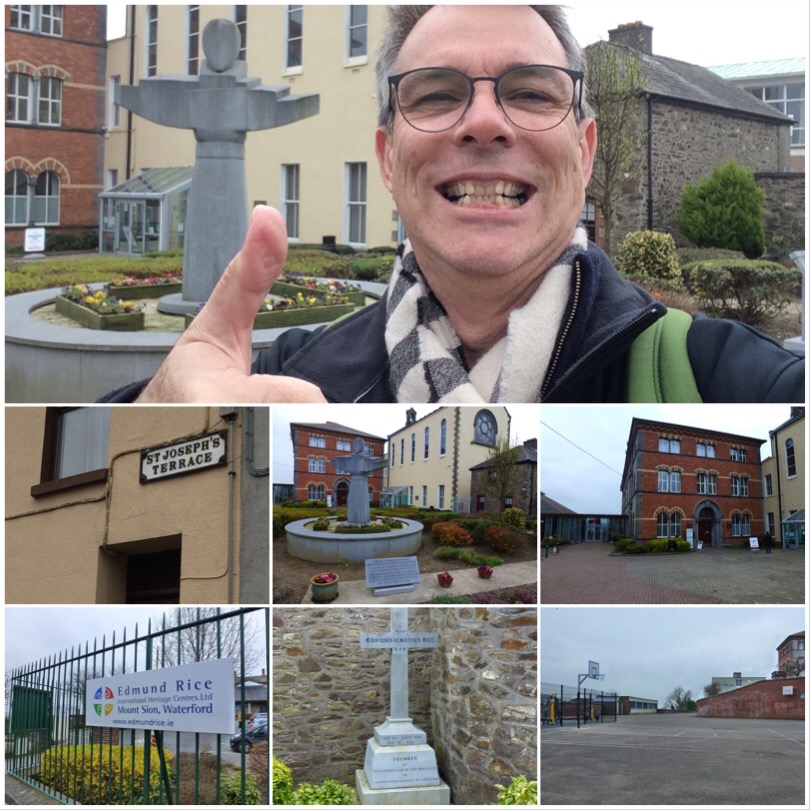 Cold to the core, we returned to the car and headed off home, visiting Jerpoint Abbey on the way. This abbey, like many we saw last time in the UK, as a ruin follow a fairly predictable blueprint. Nave, Trancept, High altar in the main church, cloister and residential buildings to one side.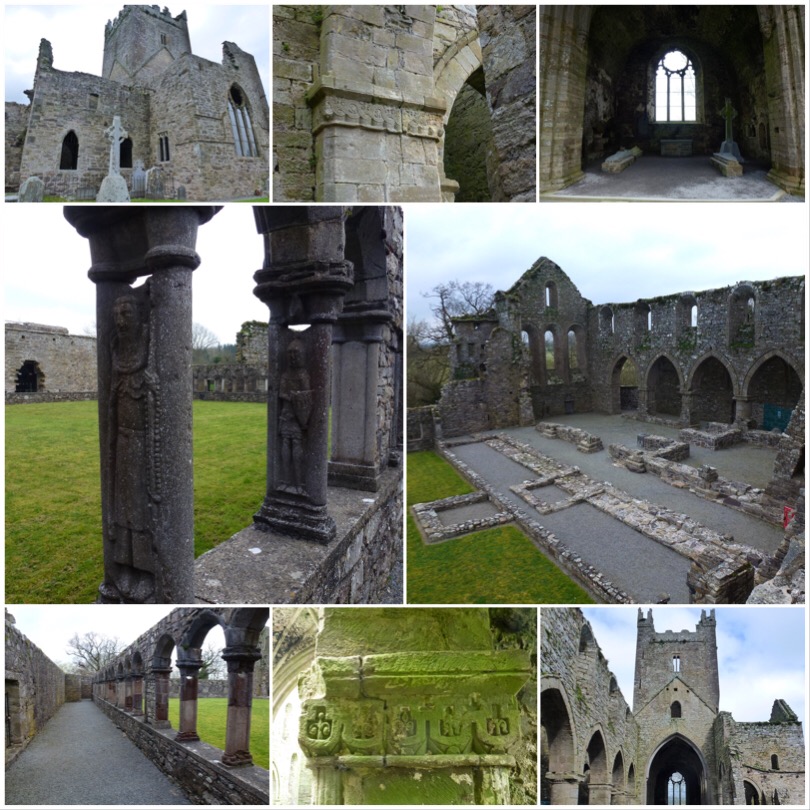 This building was ravaged by time, the elements and more damaging centuries of vandals, leaving little of the detail intact sadly.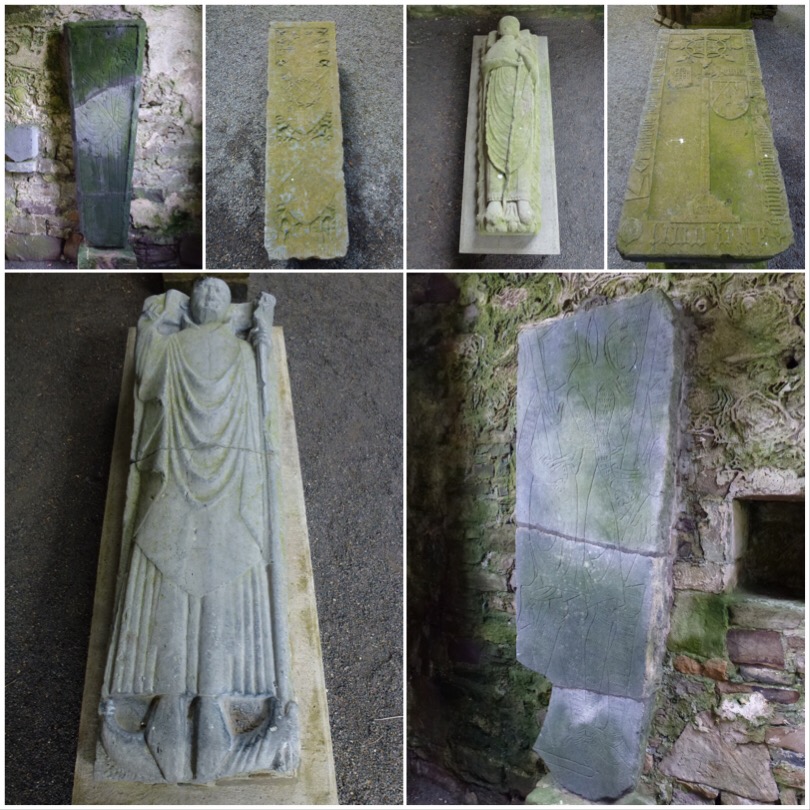 We did see some extraordinary examples of carving, it must have been a very grand building complex in its day.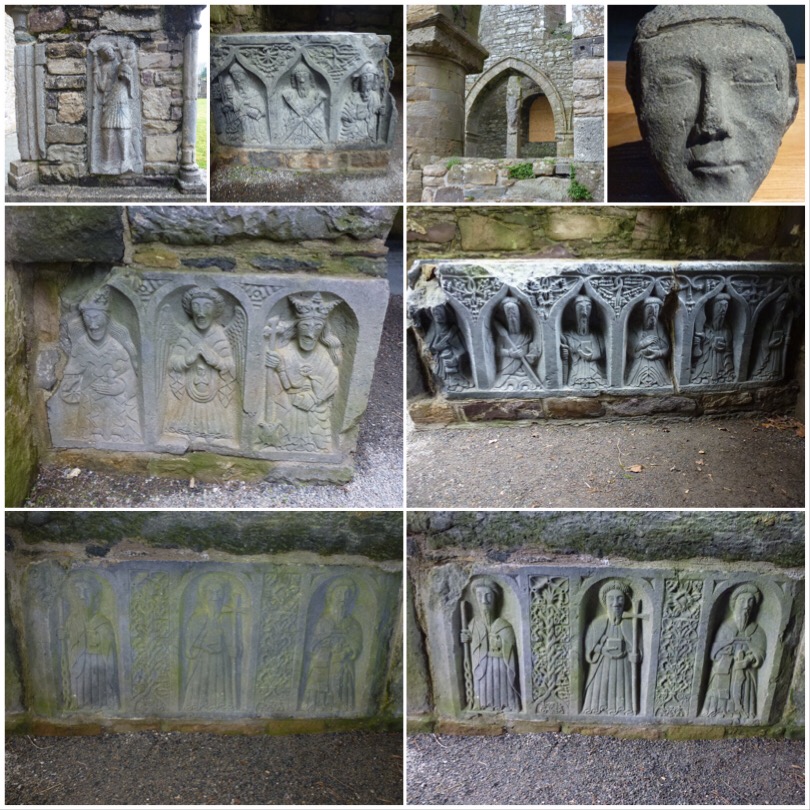 I loved the cloister, many of the carvings for it were still visible, for a quiet contemplative circuit to walk around, it would have been visually very interesting – odd I think given how it would have  been used for quiet meditation and contemplation – not sure what place fantastical beasts and animated characters had in this role.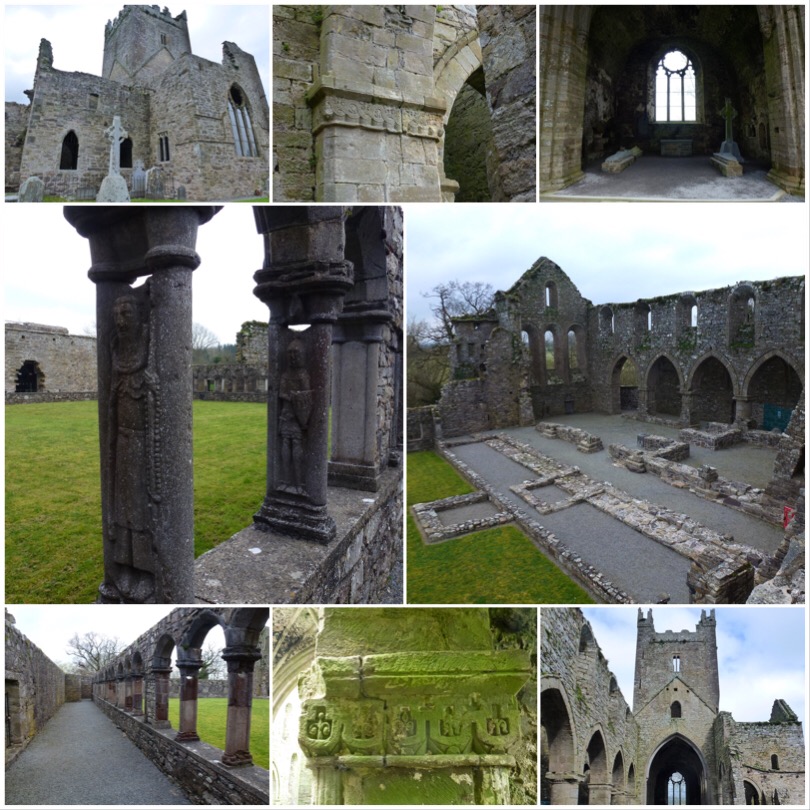 We had a guide for some of the time, he pointed out some fascinating detail, all in all a very interesting ruin. After once again getting cold, we returned to the car then wended our way back to home base to thaw out. What a lovely day out and about.