An early start to an amazing day, we boarded a tube when most poms were still asleep and wended our way to St Pancras station to line up for customs, after a tasty breakfast and procuring a bag of goodies for our early lunch.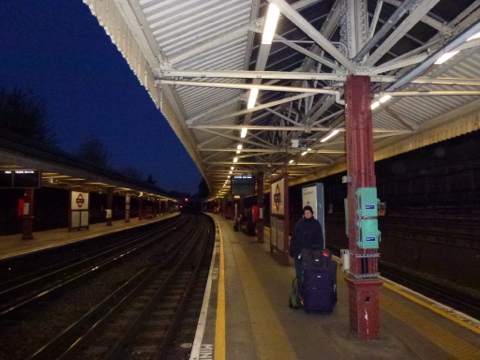 It was cold, and resisted getting much warmer the whole day. We cleared customs and when allowed, boarded the Eurostar bound for Paris Nord,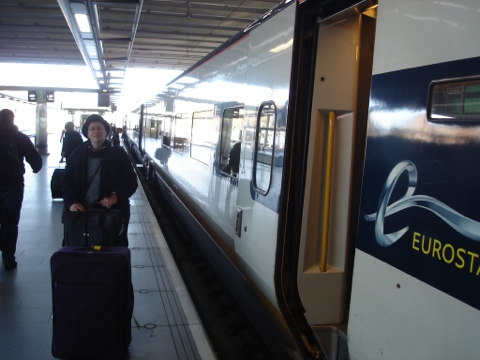 The trip was quick, the train really scooted along and pretty soon we plunged into a tunnel, what seemed like moments later we emerged on the other side of the English channel in France.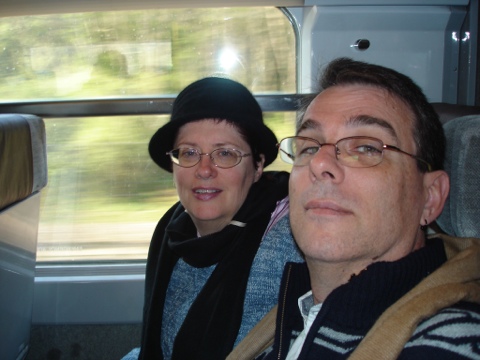 A short walk from the station, we unlocked a door which led to another door which led up a curious spiral staircase to our Paris digs, the cutest apartment you could imagine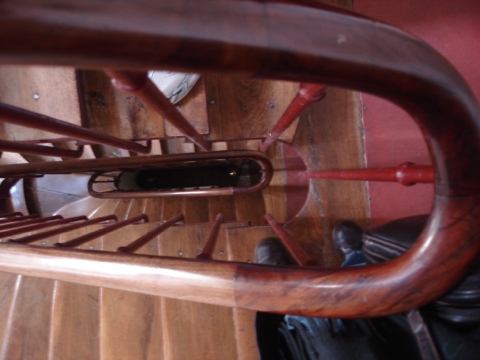 So much space compared to our London digs – 4 rooms if you count the bathroom and it is decked out in the most fantastic eclectic style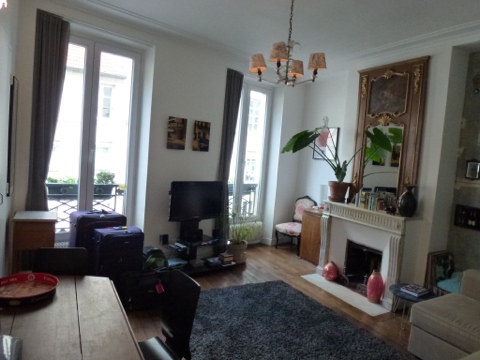 After a tour from the proud host, we headed off for our first neighborhood stroll, past our local boulangerie (bread shop), on to a patisserie (le pain au sucre, our first pilgrimage) to pick up some caramel macarons and pistachio macarons and a millefeuille for afternoon tea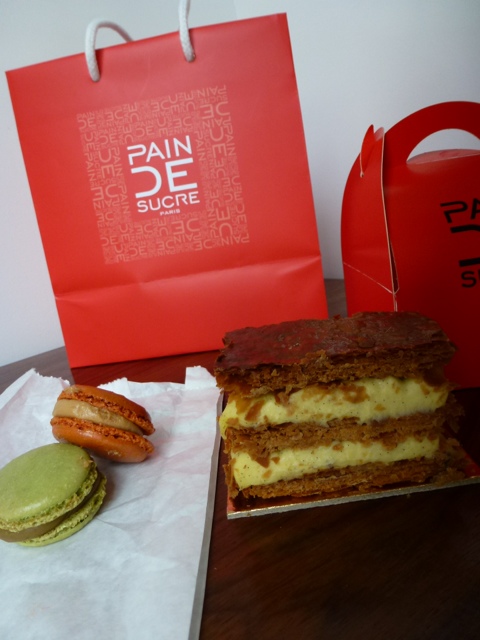 We then walked to The Pompidou Centre to marvel at its exterior whilst trialling some macarons – so dreamy and such an odd inside-out building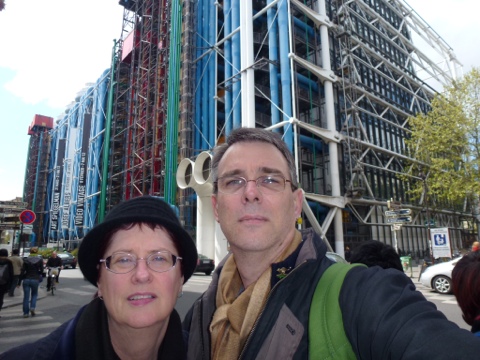 We then wended our way back to our apartment for tea and a settle in before our dinner at Les Enfant Perdus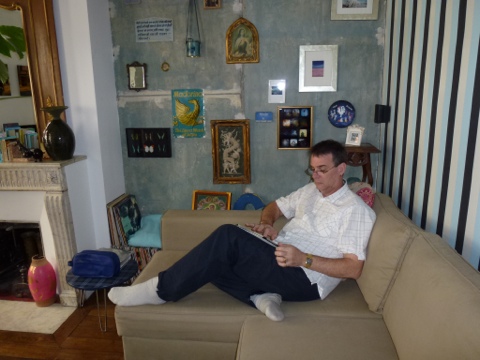 I had booked this restaurant back in Australia and was looking forward to our first taste of real French cuisine. Jo had a succulent perfectly cooked rack of lamb on a bed of green beans and oyster mushrooms and I had the largest and most beautifully cooked duck breast on a bed of mushrooms and assorted fresh berries. We both has glasses of wine also, followed by amazing desserts – Jo has a trifecta of different flavoured crime brûlée and I had a delicious apple delice. The restaurant used squares of paper on their tables, in near perfect French I asked for one to fold into something for our hosts. They were happy to oblige, humoring my attempts to speak like a native.
Tummy's very happy, time to sleep as our fresh bread then market adventure starts fairly early tomorrow. What a wonderful introduction to Paris,