This post is a day late because, well, I was just too tired to post on the actual day, sorry devoted readers. I also think I may have insufficient superlatives to adequately describe yesterday, but will give it my best.
I hope I ALWAYS remember yesterday, so many amazing, beautiful testaments to human endeavor that it is difficult to comprehend we saw them. After a little sleep in I trudged to our local boulangerie for a citrus nougat escargot for Jo and a croissant for me. I also picked up a quarter of a round rustic loaf for today's lunch sandwiches, then it was off on the Metro to St Chapelle,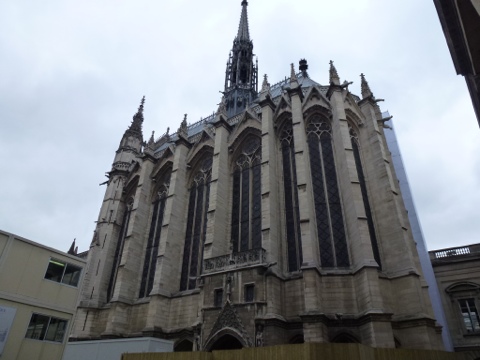 This church is an imposing and austere building on the outside that hides the most amazing secret – 2 levels of small chapels with the most luscious and intricate decoration I have ever seen. Every surface is embellished with the richest and most beautiful artistry.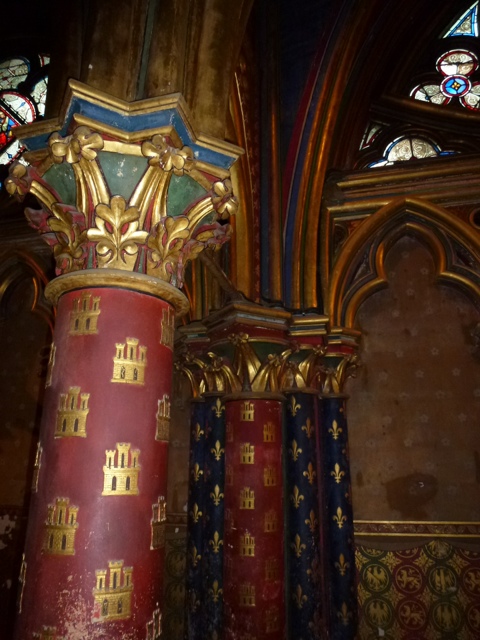 But wait, there's more. This chapel has the most astonishing stained glass, honestly it took my breath away, I entered, my jaw dropped and I needed some time just to take it in. I took photos, lots, all fail to capture the majesty.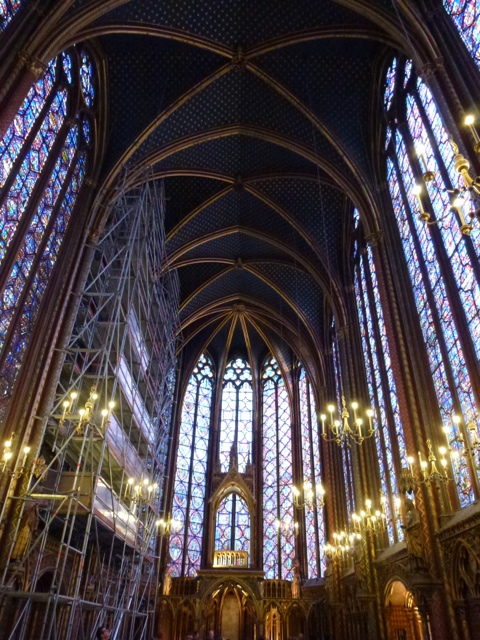 every corner you look, another vast expanse of the most astonishing history painted on glass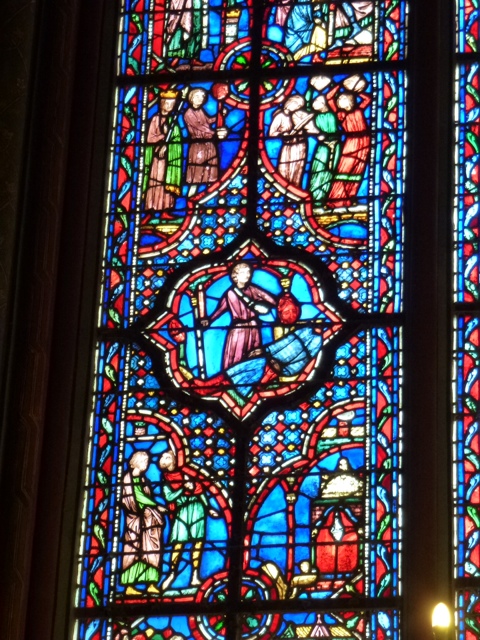 . Still numb from this experience, we walked along the Seine, we visited a patisserie for some obscenely yummy pastries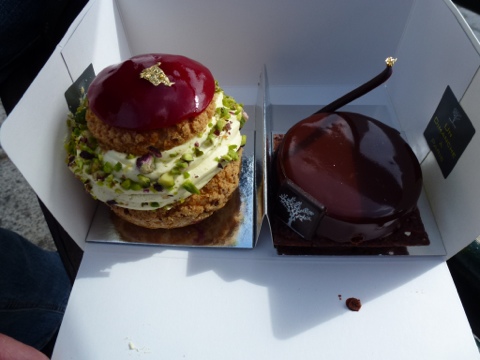 we then joined the queue to enter Cathedral Notre Dame.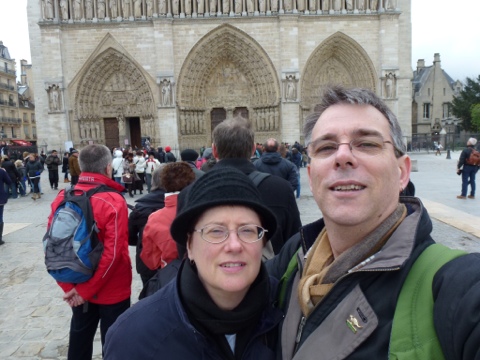 We had a leisurely stroll inside the cathedral, they allowed photography (unusually) but it seemed a little impolite to do so given there were active worshippers also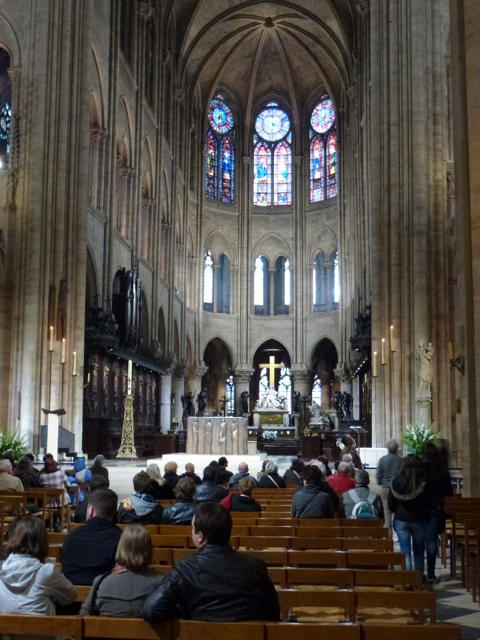 So much history, majesty and money invested in glory on high, it felt like a sacred space even though it's perimeters were crawling with tourists.
We exited the cathedral and queued to climb to towers (we had been in training for this) and, after what seemed like endless narrow stone spiral staircases,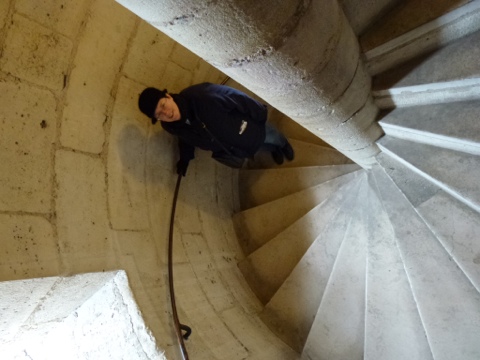 we arrived at a viewing platform a dizzying height above street level amidst buttresses, arches and the most grotesquely adorable gargoyles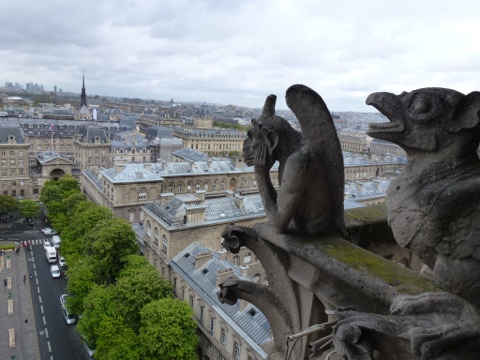 We liked this chap so much that a model of him is one of our few souvenirs to date. We enjoyed panoramic views, took dozens of photos, some of them really good, then squeezed back into a perilous staircase for the descent to street level.
It was raining, blower and freezing cold but we trudged to the Louvre, entering by the Richelieu entrance, then started our "must see" list that, oddly, seemed to work against the flow of other tourists following prep repaired circuits.

We trekked to see Mona, found the painting to be wonderful but the crowds surrounding her less so, difficult to appreciate when being jostled by by hundreds of people just as determined as you to see her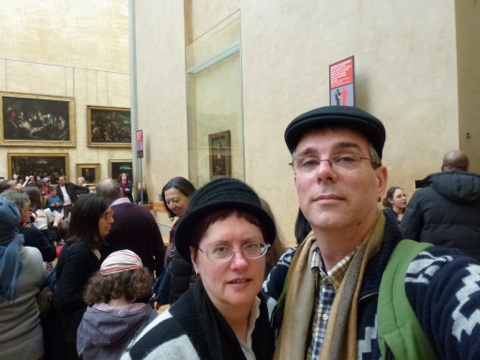 After Mona, we trekked through astonishing large format paintings, Greek sculpture towards Venus de Milo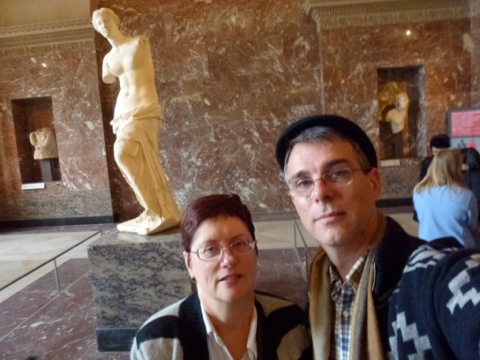 We also spent time in the Pharionic sculpture sections, Italian marbles, Spanish paintings and etchings. The scale of that place is mind-numbing. To do it justice you would need a week. We walked miles, literally, inside alone and in the end we were buggered.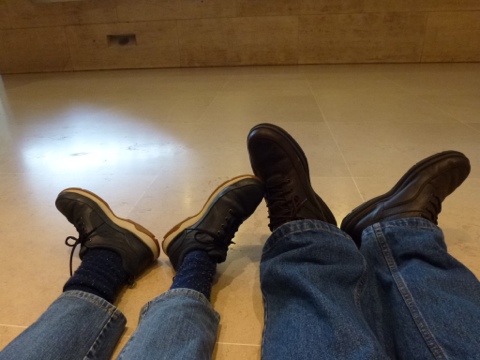 All in all an astonishing day was our yesterday, finishing off with a booking in a local restaurant and a superb meal, glasses of wine before a welcome return to home base and straight to bed as we were tired little teddy bears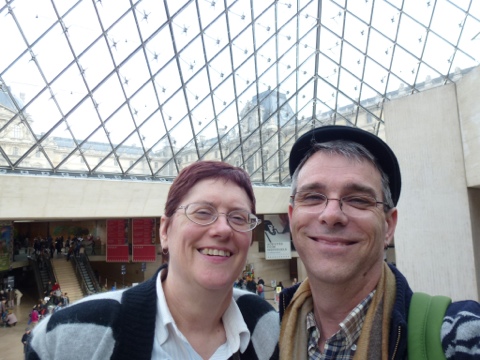 It is difficult to sum up such a day, hope you got a feel of it. I had not imagined such things and will be hard pressed to surpass it.