We have, quite wisely it has turned out, planned rest days where there is very little agenda. This is a great idea because we have exhausted ourselves completely in Paris, but in doing so we have seen so much and I hope got a real feel for the place.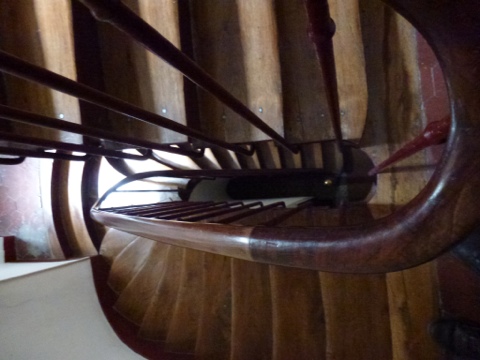 Today was our rest day, we catch the Eurostar early tomorrow morning then transfer to Heathrow to pickup a car for the next leg of our holiday, motoring around the UK for 3ish weeks.
I had been working on a Gnome from the table cloth of les enfants Perdus, our first night restaurant, and finished him this morning as a gift to our hosts for this brilliant apartment. I used a sliver of silver from a Jaques Genim eclair case to make a button to keep his jacket closed. I am very happy with this little chap, his posture suggests he does not understand (we are very familiar with this sentiment as, speaking a mere spattering of the language, it is easy to get completely confused if the person you are trying to communicate with has no English).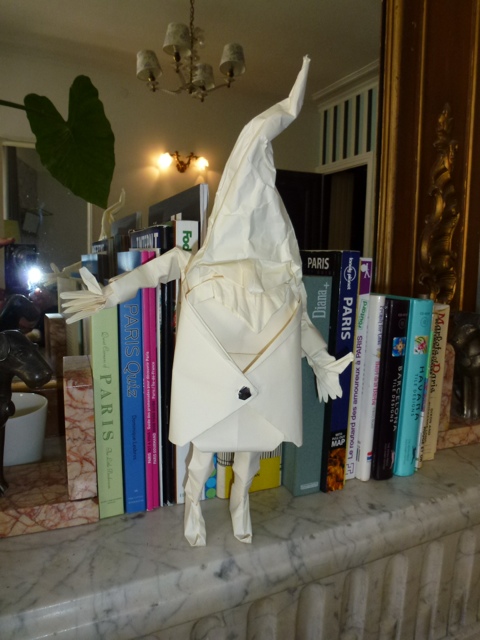 After a breakfast of French toast, made with a lovely artisan brioche loaf we purchased a few days ago and froze for this morning, we pottered around with laundry, then decided to check out some local markets then seek a cafe for lunch.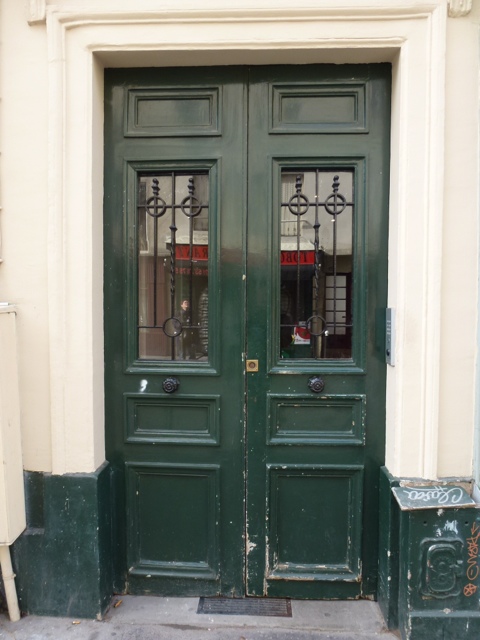 After a delicious salad course, Jo and I both chose boeuf bourginon and found it delicious and filling, our aim is to have a very light dinner so this worked well. A glass of Sancerre and we were back for an afternoon nap before beginning to pack for our leaving Paris tomorrow.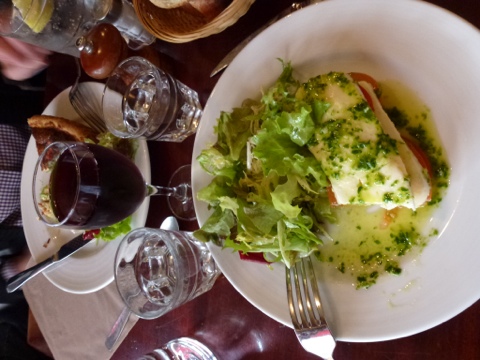 We have loved Paris, and found only occasionally the language barrier to be a problem. The people are warm and hospitable, the food (when you can work out what to order) is wonderful. Such attention to detail and such artistry plating to the season and the water excellent (soft in the shower
and sweet to drink from the tap).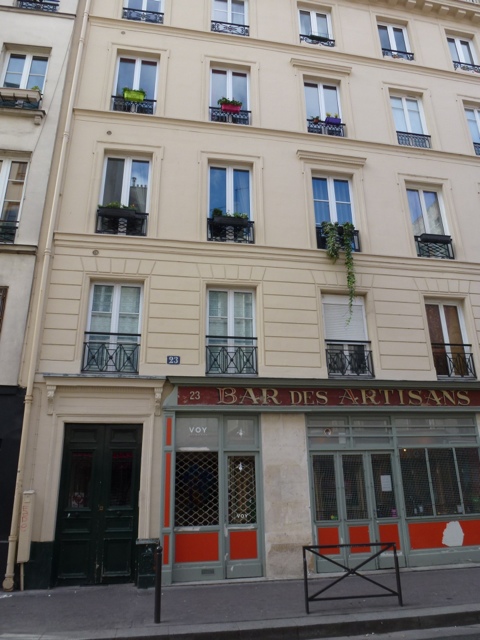 The weather has been a mixture of glorious, acceptable, cold and diabolical but as some wise person once wrote, there is no such thing as bad weather, merely inappropriate clothing and that is something we have learned to appreciate as true.