A day late but it we a huge day, let me explain.
We got up early to finish packing then drag them to the Eurostar terminal at Gard Nord. All according to plan, we cleared customs and were on the train back to the UK in no time. We arrived at St Pancras then dragged our stuff to Kings Cross underground and trained to Heathrow to pick up our hire car. We chose a blue Renault hatchback and spent some time getting to know where everything is, how it worked and then ate our lunch before heading into traffic. Our sat nav (plastic patsy, Joanna Lumley voiced tomtom with UK maps we purchased a few weeks earlier) was completely flat so took ages to locate satellites and get signal, but we had favorites saved and when she knew where she was we were on our way towards Bath.

I want to say I enjoyed driving out of London, but was so glad to get into the country, even though the initial lack of speed limit signs made me nervous – patsy was saying were doing fine so we trusted her ability to navigate – in oz she was nothing but reliable, and her estimates for time have been spot on so we assumed she would cope with the 'Mother Country' just fine.
We planned a stop at Burford in the Cotswalds, amidst some amazing stone cottages for a tea break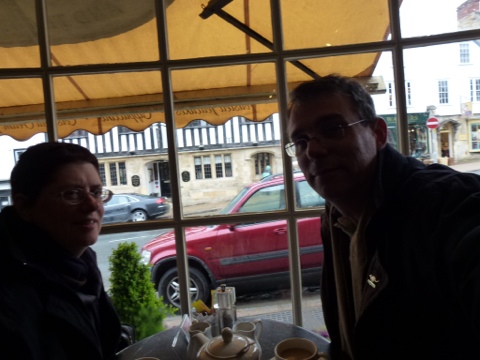 Real English tea at last (the French have no idea about tea). We wandered the town, bought a top up card for our phone and then headed to Bibury, home of the Arlington Row (apparently Britain's most photographed semi-detached houses)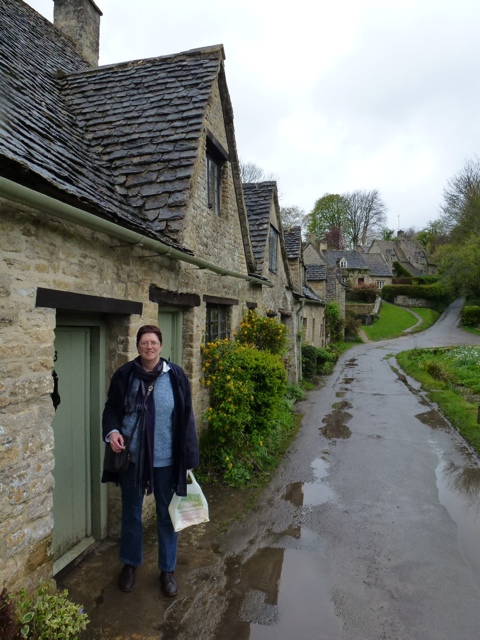 We also popped into the local trout farm and picked up some smoked trout for dinner later, then continued through the Cotswalds towards Bathampton, our digs for the next 3 nights. The driving was amazing, the roads, OMG, narrow, perilous and surrounded by forests, stone walls and hedges – so very different to anything in oz. To be honest I loved the driving – driving along tree-canopied roads is one of my favorite things and so much of the trip was between tight hedgerows, under century old moss covered trees and interesting if pokey English lanes barely wide enough for a car.
On arriving in Bathampton, we checked in at "Wee Grange" an amazing multi level annex to a high street terrace.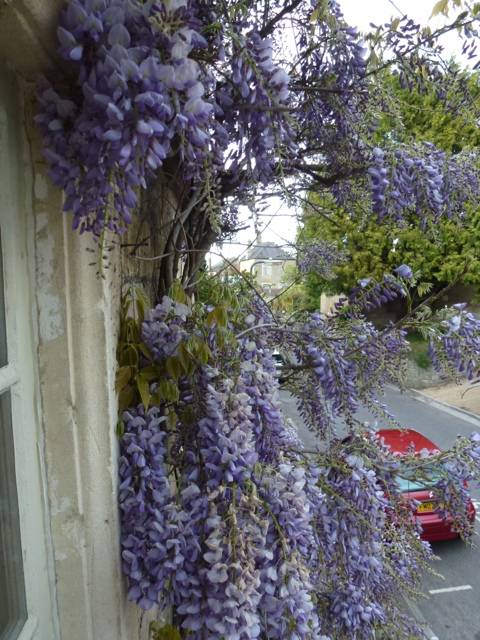 We emptied the car and headed out to a grocery store to stock our larder, then returned home to unpack. Jo organized while I made a risotto and crumbled the smoked trout through it at the last moment – so yummy after such a long and exhausting day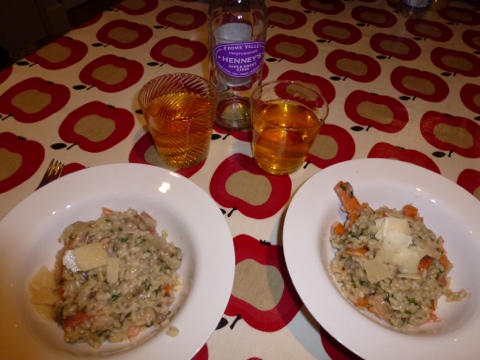 Bed time without blogging that day, we were shattered from all the driving, lugging and early start but it is nice to be back on uk turf also – so much is familiar, so much wildly different.