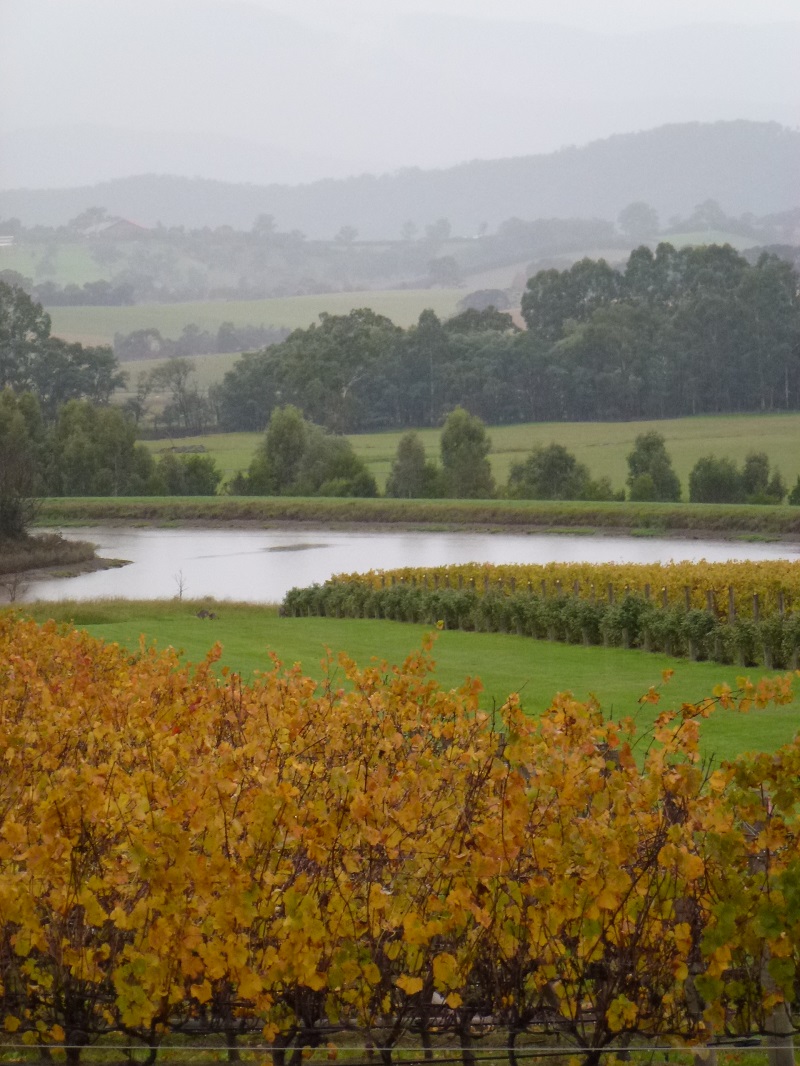 Determined to get a feel for the place, we went out of our way to explore more than just the city area. Although we walked (or at the end of the day trudged) nearly everywhere, this blog looks at things further away – where we needed transport (public or hire) to get there.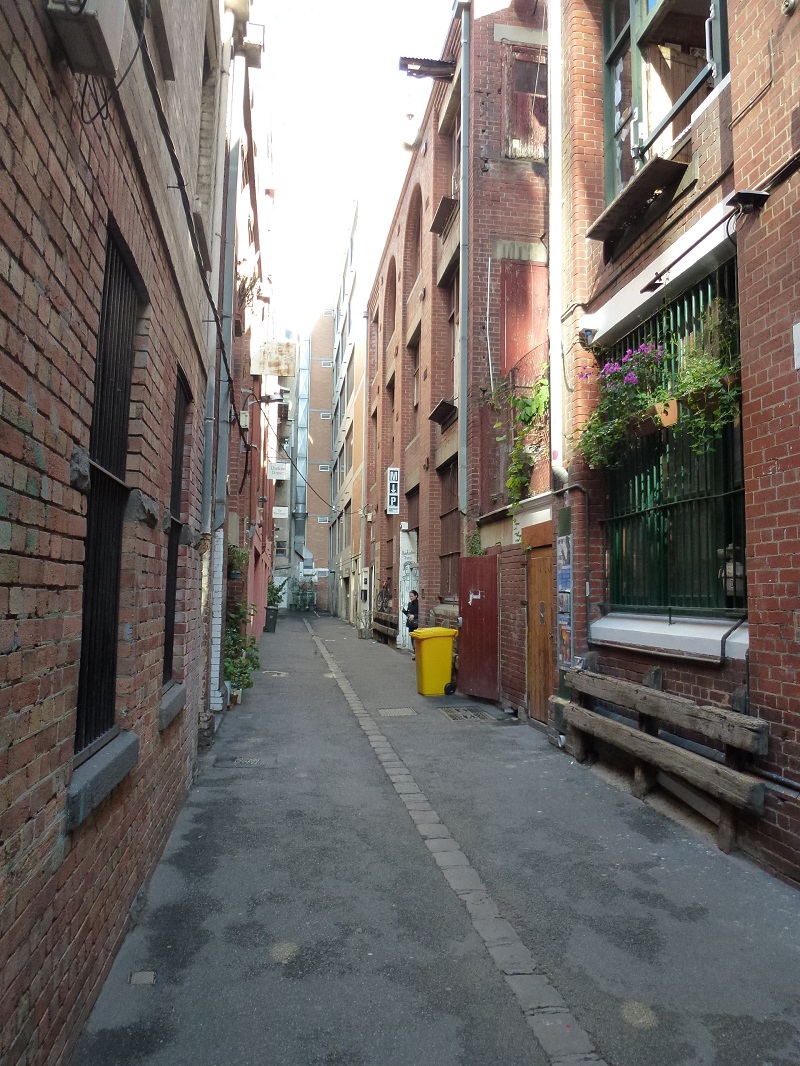 We knew little (apart from how delicious the ones we had tried) about the wine of the Yarra Valley so booked on an Epicurean tour of some of the Wineries there. We were picked up, ferried from one cellar door to another, talking grape varieties, aspect, soil types and terroir (that particularly French term for that intangible combination of climate, position and magic) that all turn grape juice into fine distinctive wine.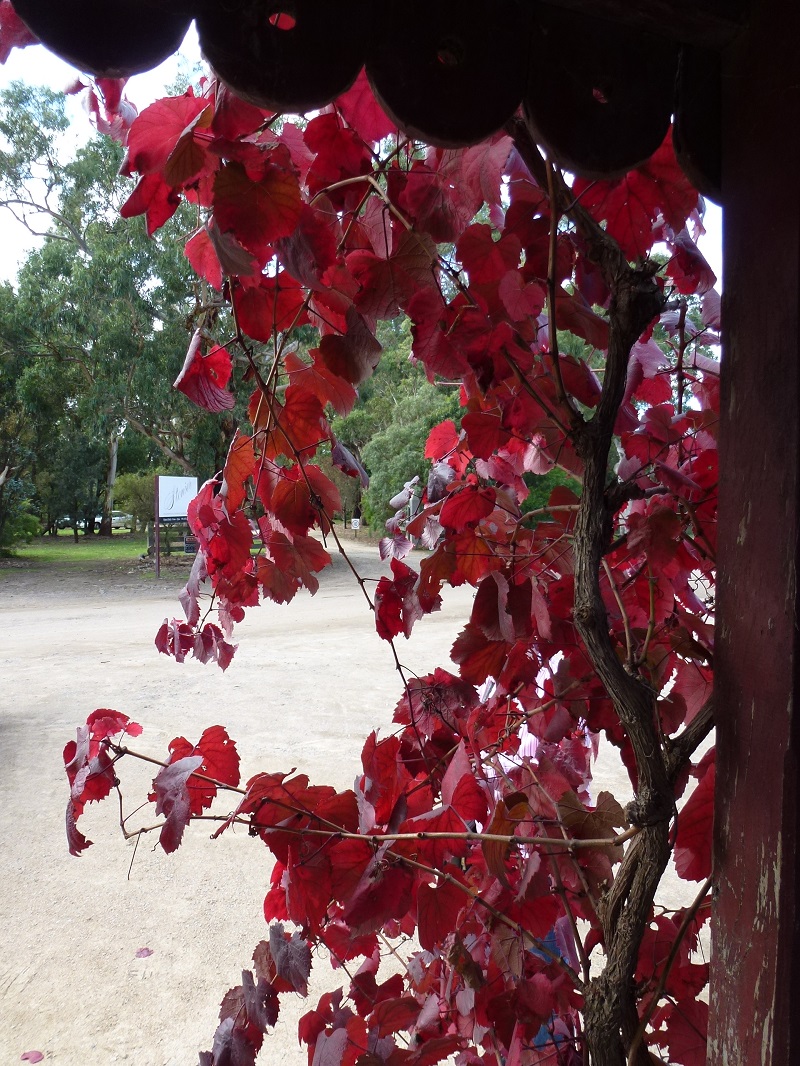 Tasting varietals, blends and single-vinyard brews you gain some appreciation of the stunning variety of taste, attack, sustain and decay (to borrow a sound mixing metaphor) or flavour. The region produced dry whites predominantly and medium body reds and we found some to add to our home cellar.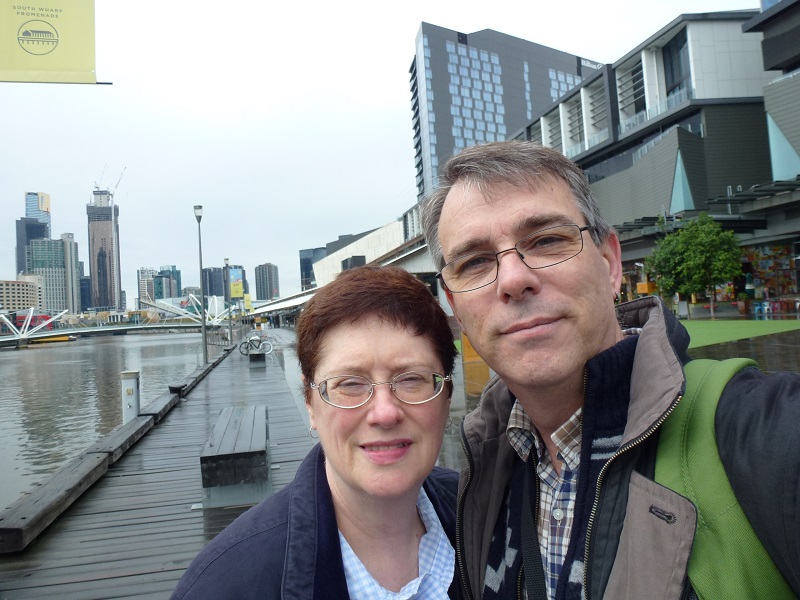 Part of the tour was a bubbly (boozy) lunch at Domayne Chandon, along with tastings of vintage bubbles – charcuterie and duck/fish was a lovely meal. The day went by really quickly, we saw lots of damp but interesting countryside and that autumn tinge we do not see in Brisbane – nothing quite like the reds, oranges and yellows of autumn.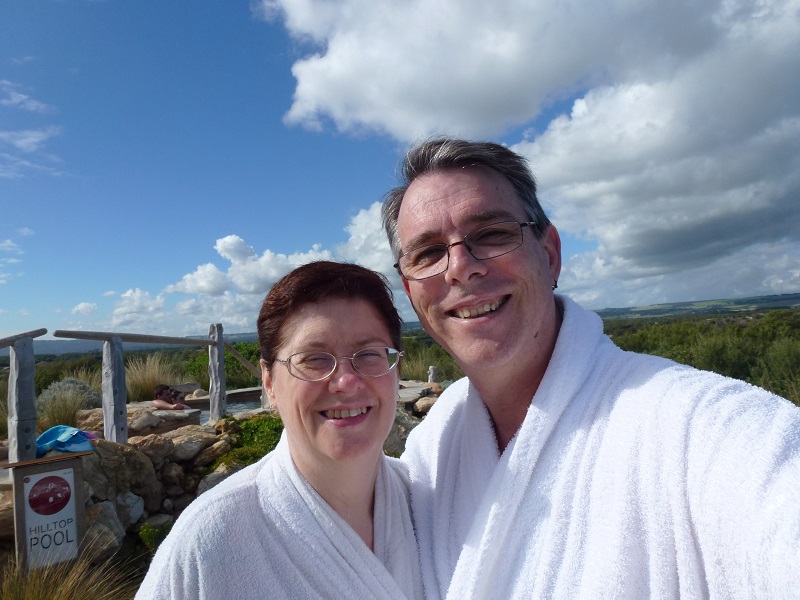 Not far from Melbourne CBD is the Mornington Peninsula, so we hired a car for the day (we had booked a little zippy car but they gave us a new auto Jeep – a new driving experience for Peter) and we headed out along the coast roads, avoiding the motorway (we have found that motorways are great for getting from point A to point B if you are not interested in seeing anything).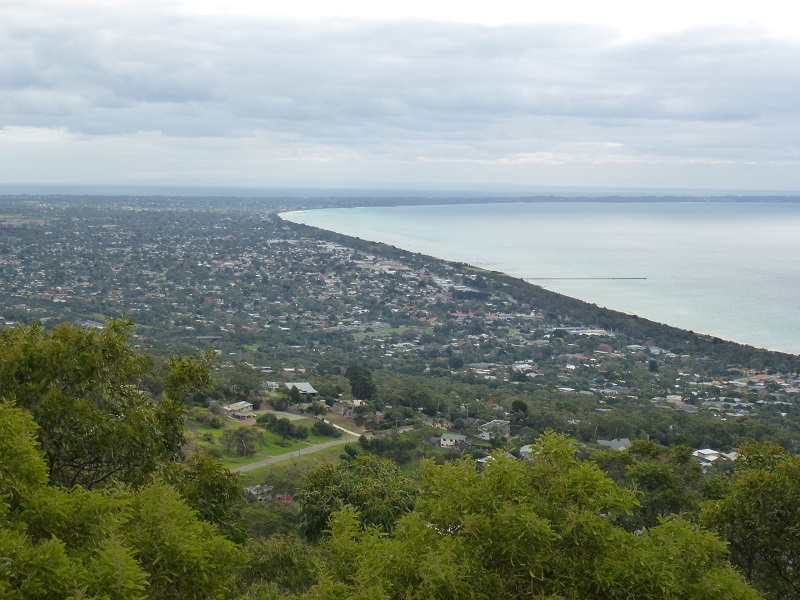 The trip was interesting as the Mornington Peninsula is at the end of a long crescent-shaped bay that almost bends back on itself. We headed to the Peninsula Hot Springs – a hot bore that has been directed into a graded series of pools from hot (40+ degrees C) to cooler along a wooded valley. The complex was very well designed and appointed, each pool was stone lined, with seats to marinate and much of it was kid-free (a rule enforced). We hired towels, robes and leisurely moved from pool to pool, getting out when cooked to be "refreshed" by the nippy air – a wonderfully relaxing way to spend a morning.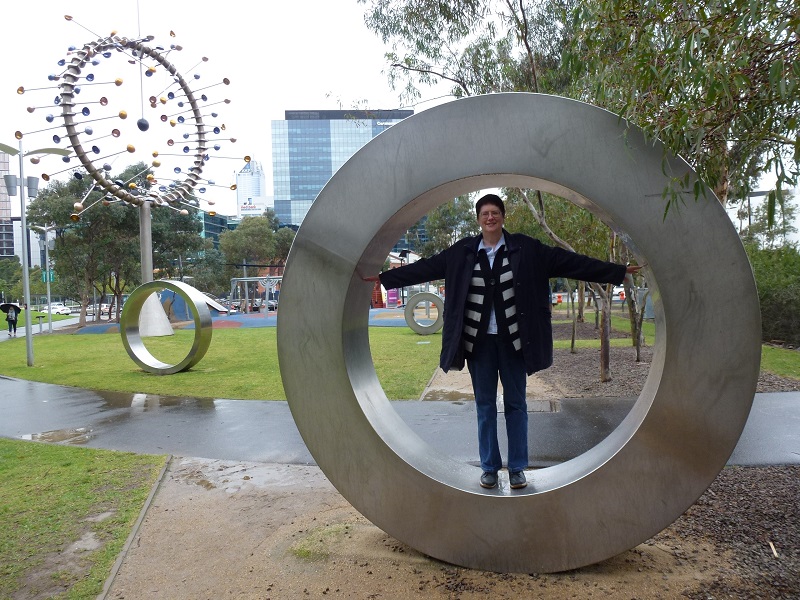 We then motored into the mountains and wine district (yes, very different styles grown here) and stopped at a winery/general providore for hearty lunch and relax. We had planned a bushwalk but it was blowy and the wind lazy (going through you rather than bothering to go around) go we went on a scenic drive instead, taking in the vistas as we went – at one point we were directly opposite Melbourne (which appeared to float on the horizon) as the bay curls around – very picturesque.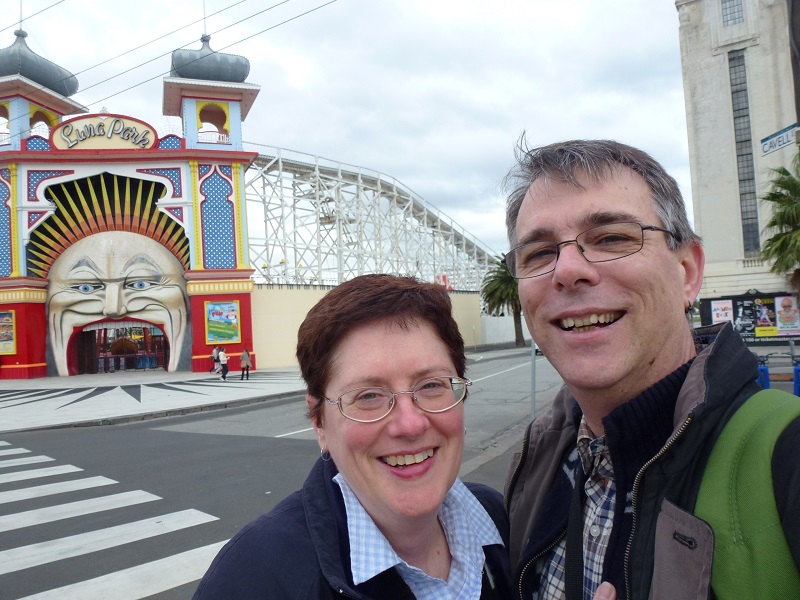 When dining on the tram-car restaurant, we sort of passed through the outskirts of St Kilda and so we vowed to travel there to see what there is to see. We walked a short distance from our digs to a tramstop on the correct line to take us near Melbourne's Southbank. As Brisbanites, we thought we understood river-side life but it is no wonder that Melbournians poke fun at our city – they have thoroughly integrated the river, arts, restaurants and parks to make the most of their river. We in Brisbane have that flooping huge freeway effectively cutting us off from the river – a great pity that it was not planned better.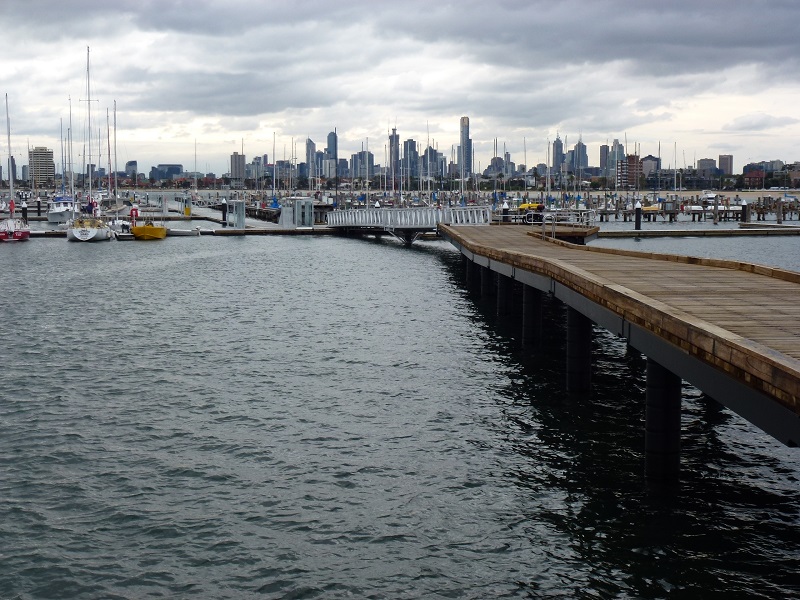 We caught a tram at the end of our southbank stroll which took us to the outskirts of St Kilda, then we walked the waterfront, taking time to walk out on the pier. It was blowy and cold, but we could imagine the pier and surrounding beachfronts packed with people in summer – the long curved beachfront as far as the eye can see.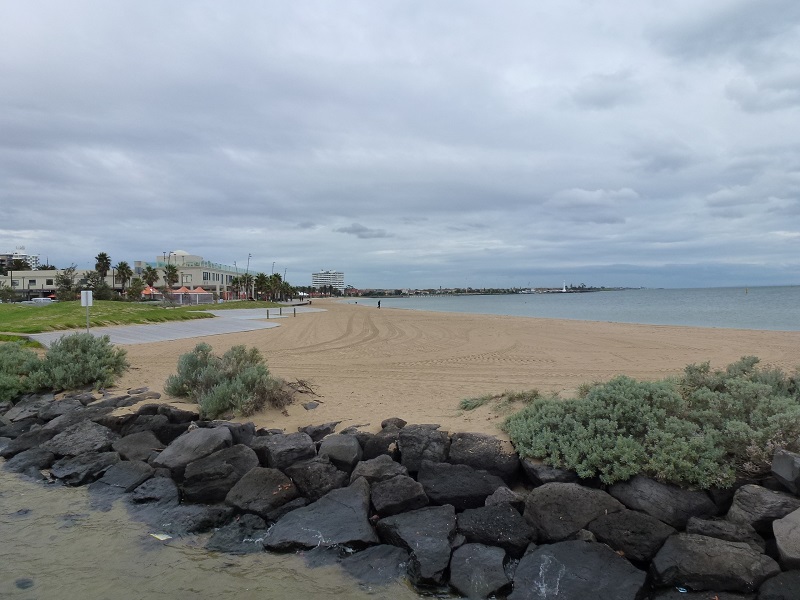 We walked Ackland Street drooling at the cake shops, stopping at The Monarch for tea and cake as a warmer-upper before tramming all the way back to the city. All tram lines are in what Melbourne trams call "zone 1", meaning you can travel really quite vast distances on them for nearly nothing – other cities (Brisbane especially) could learn that cheap public transport means that people use it – we saw very little car traffic in the city and I am sure it is a result of this.
It has been fun exploring Melbourne and surrounding districts – we had no idea what was here and now we at least have our bearings – there are so many other places to try the food and wine so I am confident we will be back, although I do not think we could do a winter visit – autumn was cold enough for us – there are only so many layers you can wear and manage when travelling – the climate here was similar to that we experienced last year in London, cooler than we experienced in Paris – we will have to make do with the times of the year that are best for us to travel in however.