Now I put my hand up as a staunch REPUBLICAN – I have never seen the sense of a colonial country holding on to a token monarchy. It would be different if the monarchy were actually USEFUL to us, like a table: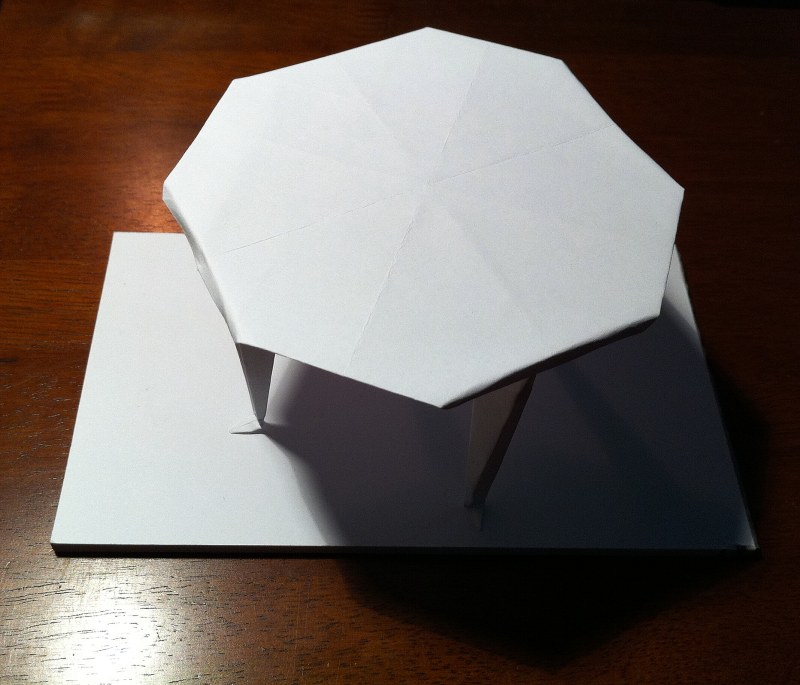 Strong, supportive, present, made of something sustainable and central to daily life, a table is central to any home. This is a "Queen Anne" style table, designed by Robert Harbin, folded for our celebration of the Queen's Birthday (a public holiday for us – one good, tangible thing that benefits us I suppose).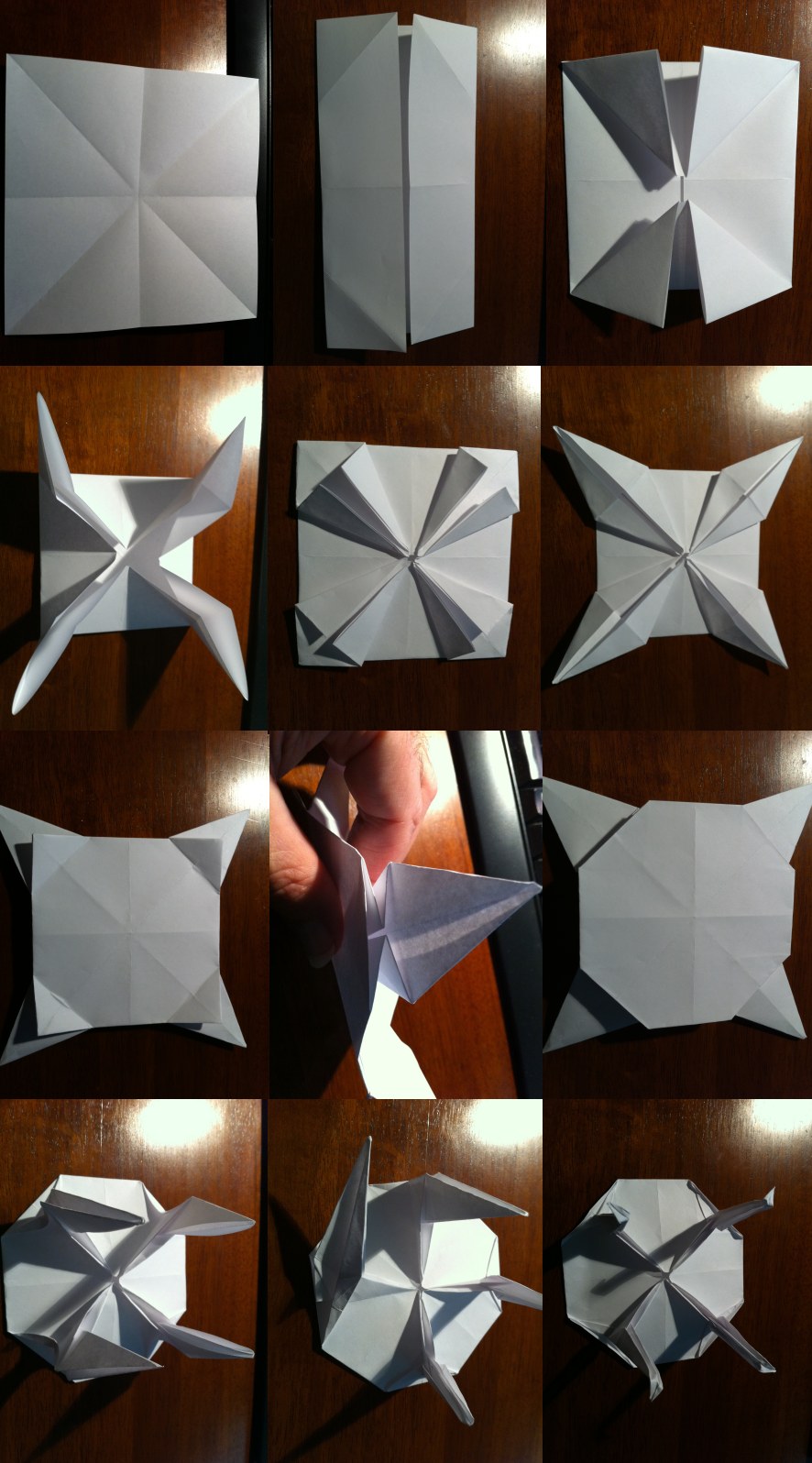 Nice exercise in petal folding, there are a few variations possible to transform it into a square table – quite like the polyhedral form however. Folded from "Secrets of Origami" by Robert Harbin, a treasure trove of old-school origami designs.