I once shared a house with 3 other uni friends – much happened, most memorable. Late one night, instead of finishing a due-next-day assignment, Mark was seen flitting and pirouetting through the house: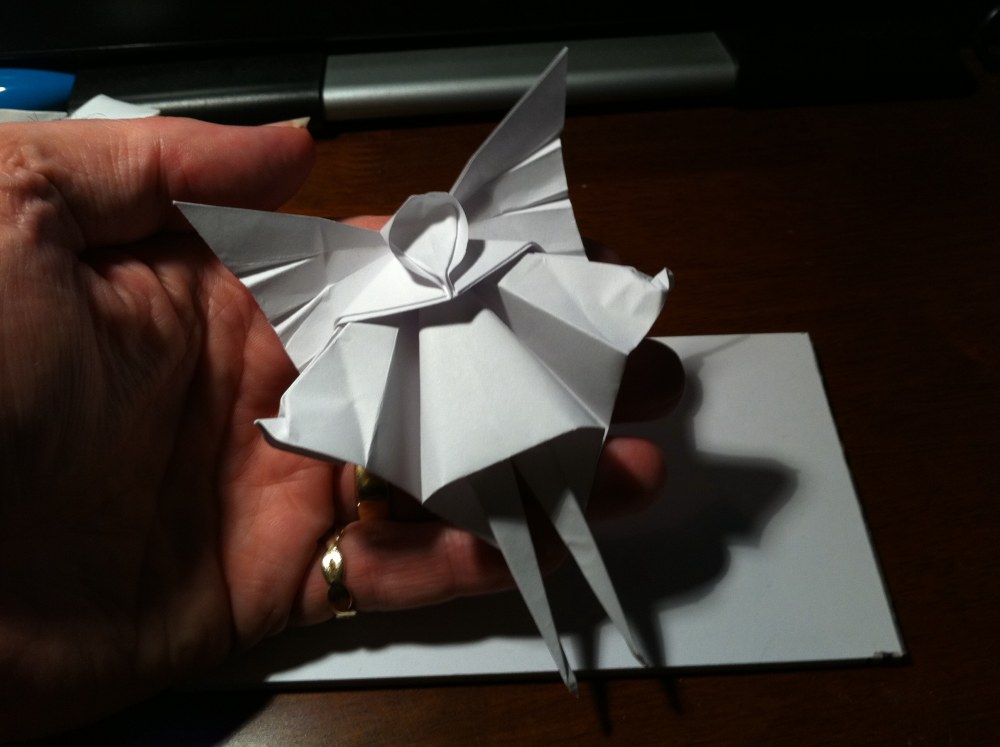 We coined the expression "sugar plump fairy" after the dance he was attempting, it stuck. Happy Birthday Mark!!!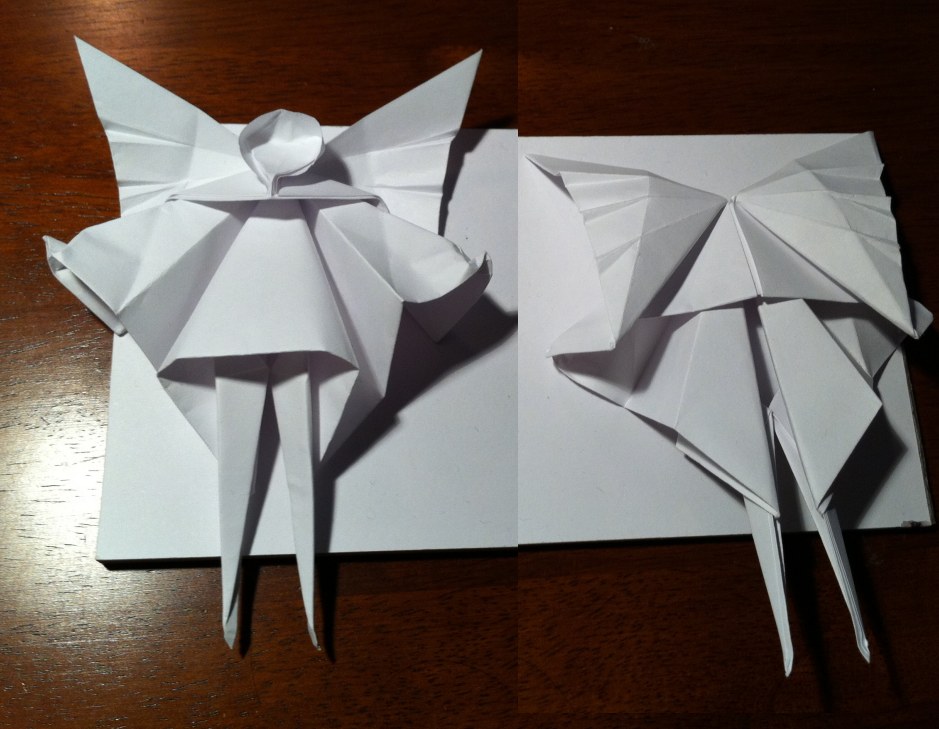 I like this model, simple folds, precise creasing that gives form from flat surfaces – very clever Mr Brill.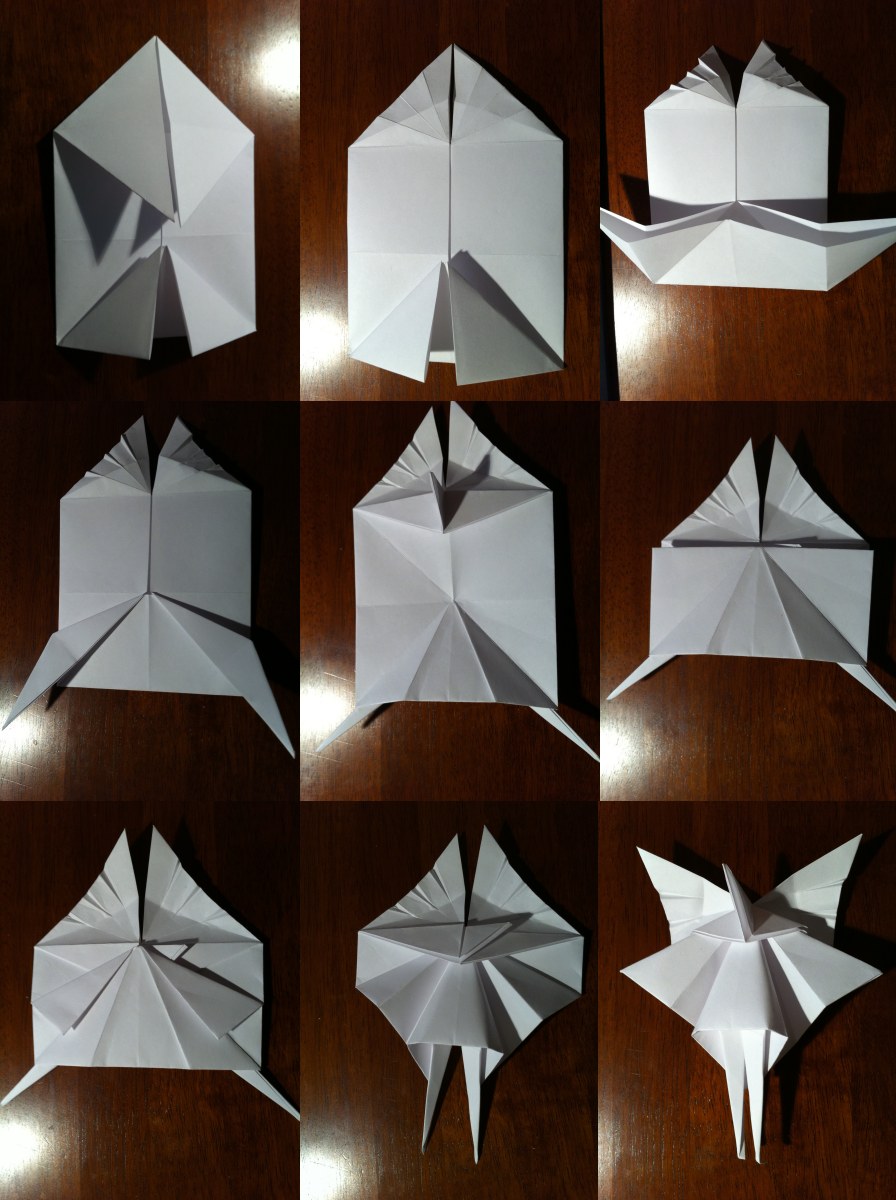 This model is designed to be a Christmas tree topper – I can see how that would work given the convenient pocket at the back. It is not free standing (although I could mangle the lovely minimalist legs into feet and knees I guess – that would ruin the lines however.
Hope you like it.