Pressed with something to make and tired and shagged out after a busy week I stumbled across this model and thought I would give it a go: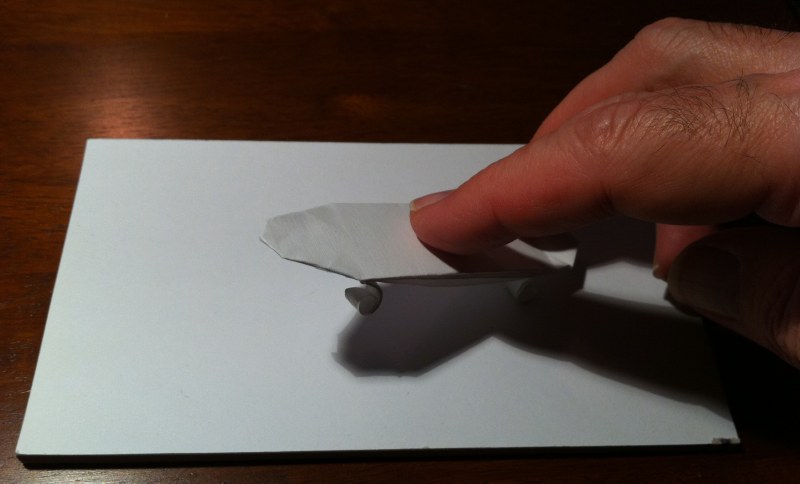 I have seen kids using a mini-skateboard (tech deck I think they are called) and am amazed that this model is a fairly complete imitation of one, including wheels, trucks and deck.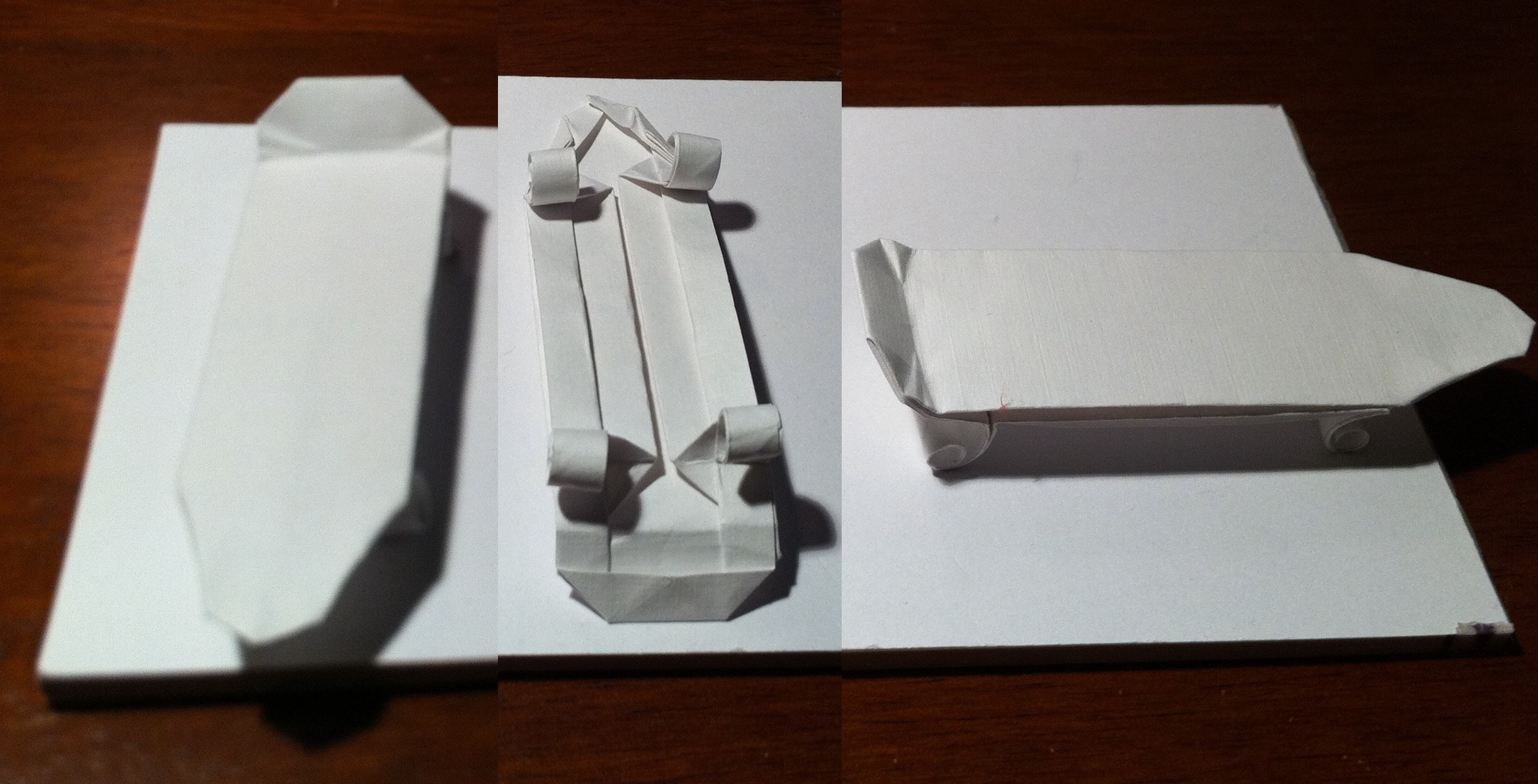 Originally (the dev shots) I used a square from an A4 page – this resulted in a deck that was nearly 20cm long, so re-made it (the other shots) with a 1/4 A4 square and it is perfect in scale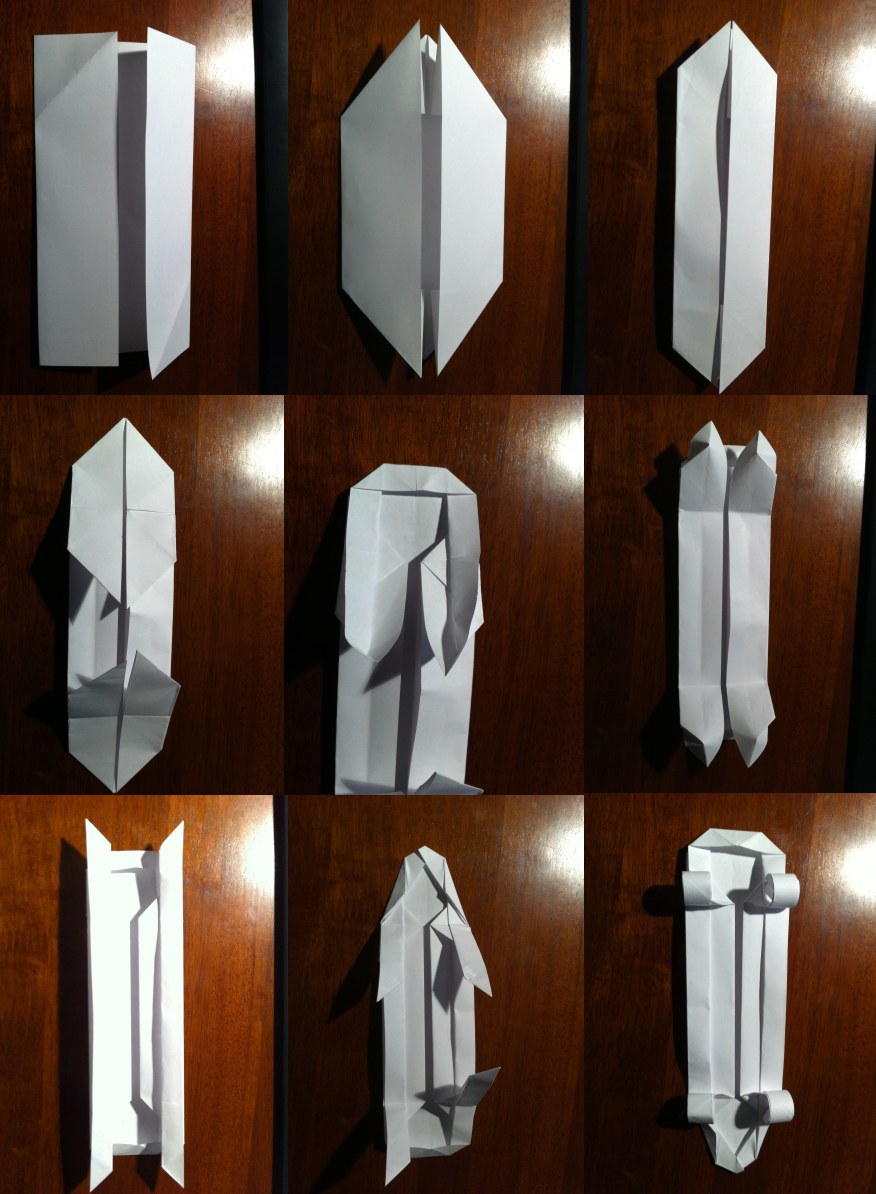 I like how the wheels are made from curls of flaps formed from side sinks, it is fairly faithful – nice work Mr Trollip. You should definitely try this – you will impress the teens no end with you leet paper skills.