That's right children, when the mummy and the daddy love each other very much, the stork visits them and brings them a baby: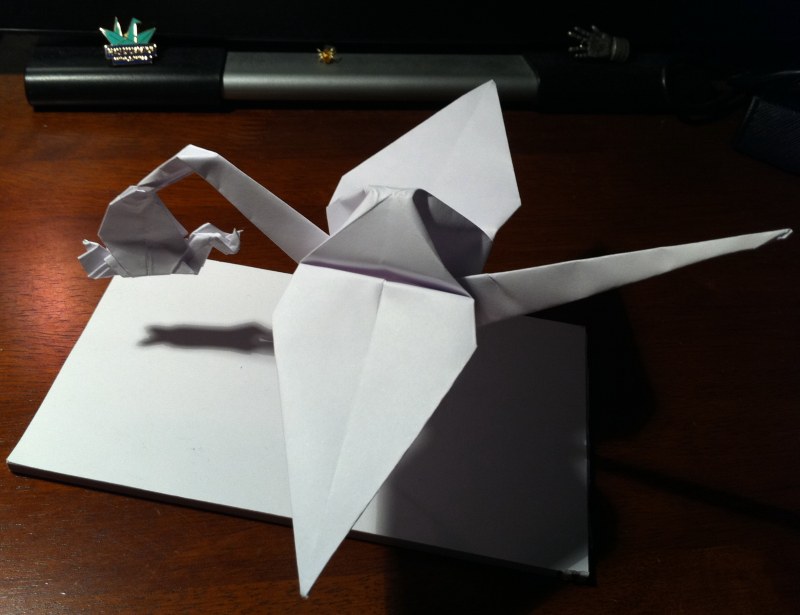 Such a strange lie so often promulgated in years gone by to obviate an awkward conversation about the details of how birds and bees … well, you know … actually, that is even more confusing than the facts when you think about it – and what have birds and bees got to do with the process anyway?
This  is a simple and cute origami model to celebrate the many recent births (Dianne, Amanda, Brendan) – now the adventure really begins for these parents.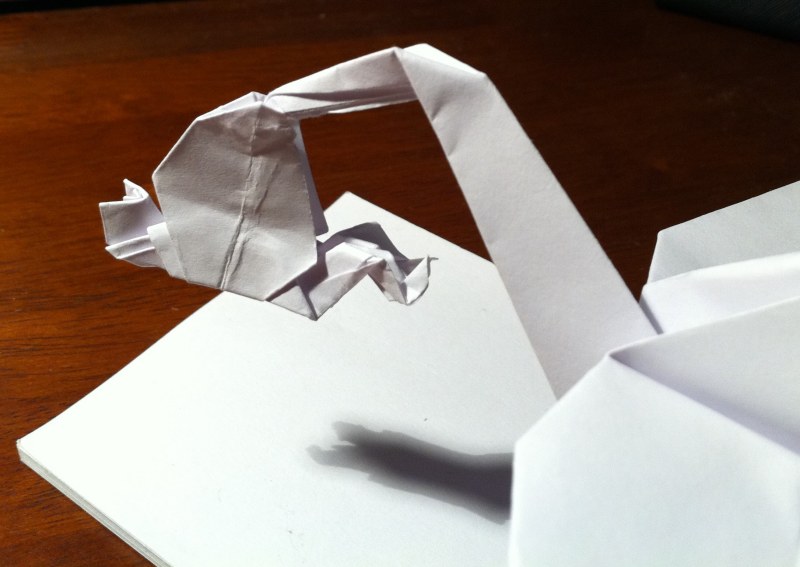 This is an old-school origami model that would probably be labelled "Kirigami" (a model that involves a cut sheet of paper) from Neal Elias – essentially it is 2 bird-bases grafted together via s split, allowing the 2 parts of the model to be folded carefully with each other.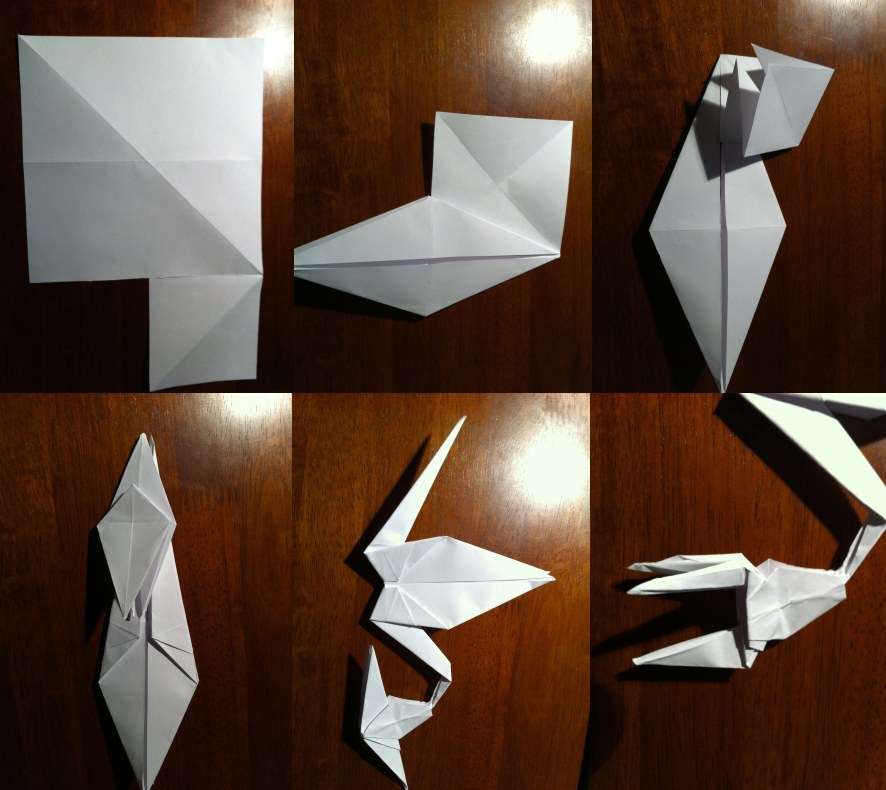 Taken from Robert Harbin's "Secrets of Origami", a book in much need of repair nowadays as it's binding is failing. Today's folders would look to see if they could achieve this model from one sheet, with some clever box pleating to boot i suspect – interestingly no one has tried as of yet (well, that I can find at least).
New parentage – I remember those years with great fondness – that exhilarating (and daunting) moment when you realise that pink, wrinkled alien is relying on you totally for love and attention. Cherish the time you have with your kids – they grow up all too fast.