The croud erupts spontaneously with "Olé!" as Llopio narrowly dodges the bull calf's first charge. His grandfather's matador cap, too loose for him, slips and obscures his vision, there is an amateur swish of a cape as the bull's developing horns pass too close for comfort, quick step out of the way and Llopio is finally a bullfighter.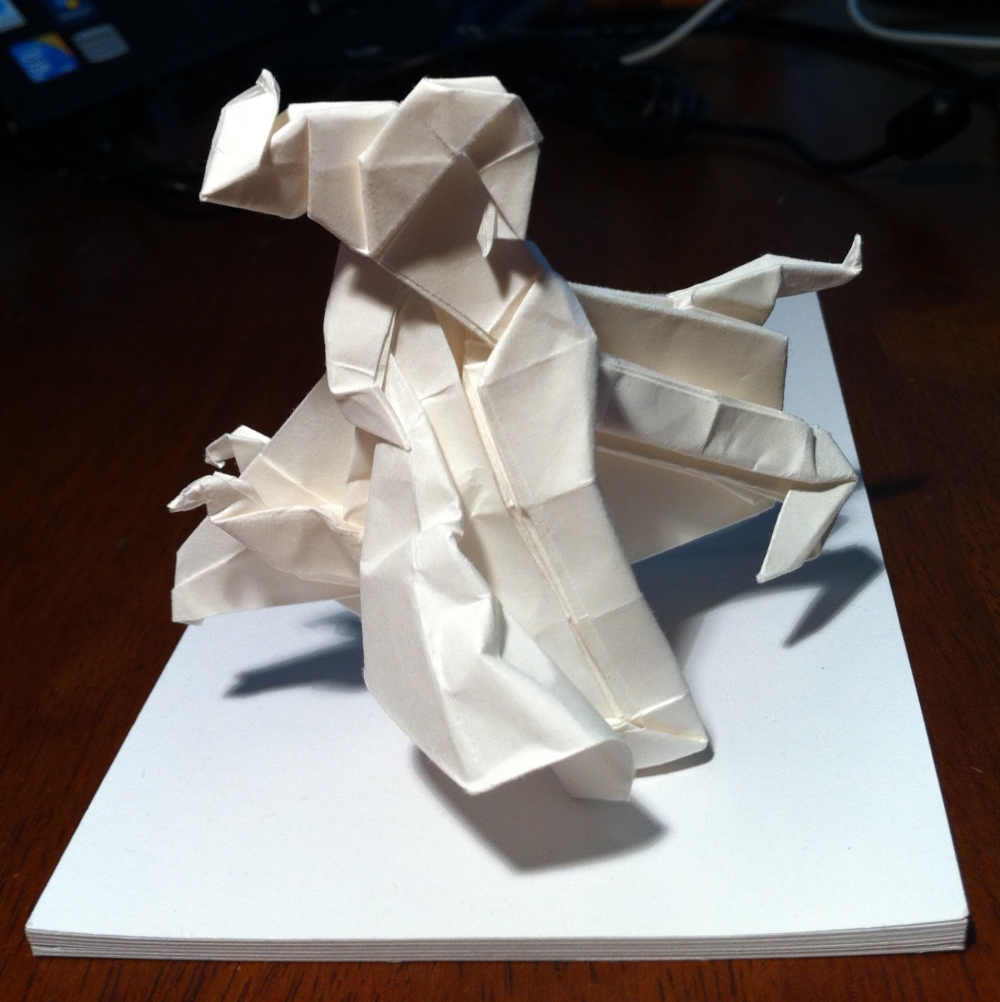 This is "Llopio's Moment of truth" – the reason I bought the British Origami Society's compendium of Neal Elias figures. There is much to like in this complex box pleat. from one piece of paper emerges a Matador, Bull and the Cape that separates them.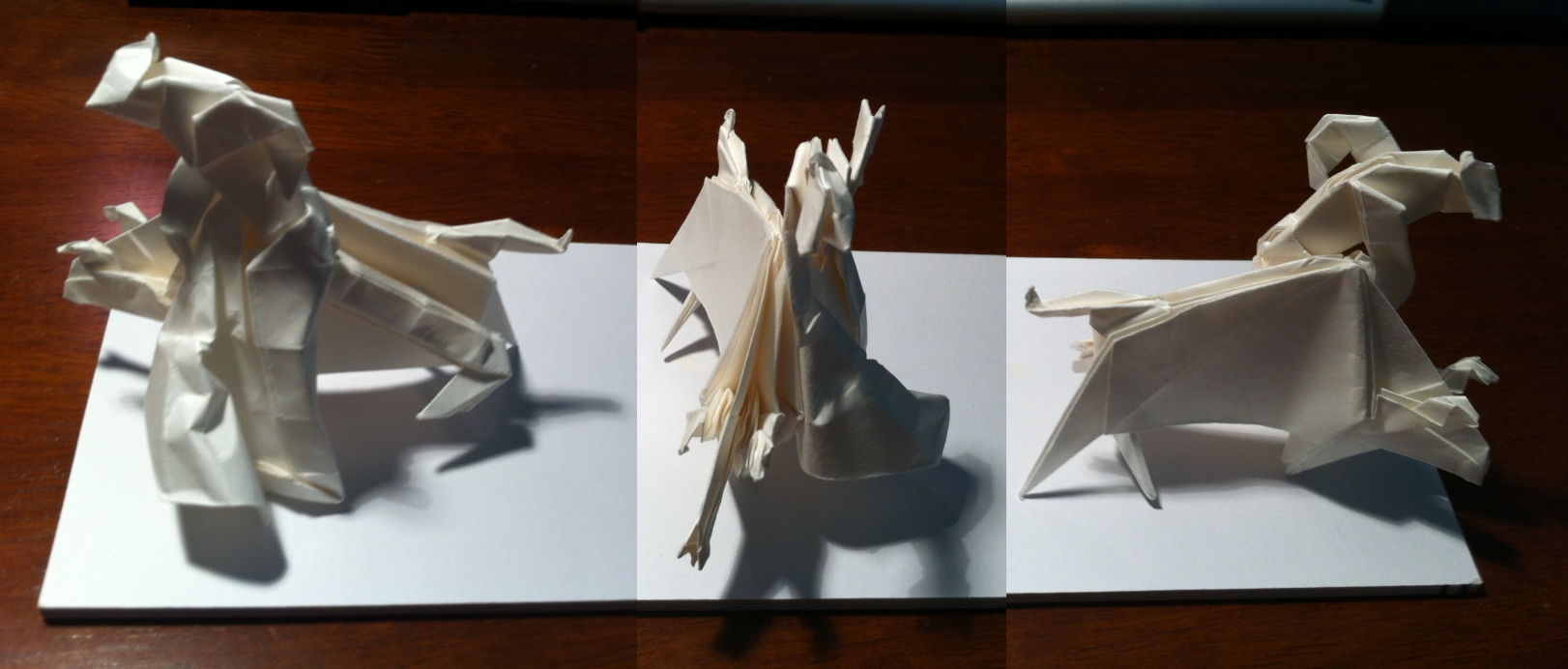 I like how there is movement, you can sense the drama, a fitting end to my exploration of Neal Elias' work. This fold is challenging, so much of the design is "mystery meat" where you just have to sort of "improvise" – you would not want to fold it much smaller, the manipulation of layers in the bodies is intense and fiddly and it is not immediately obvious what is going to be what until near the end.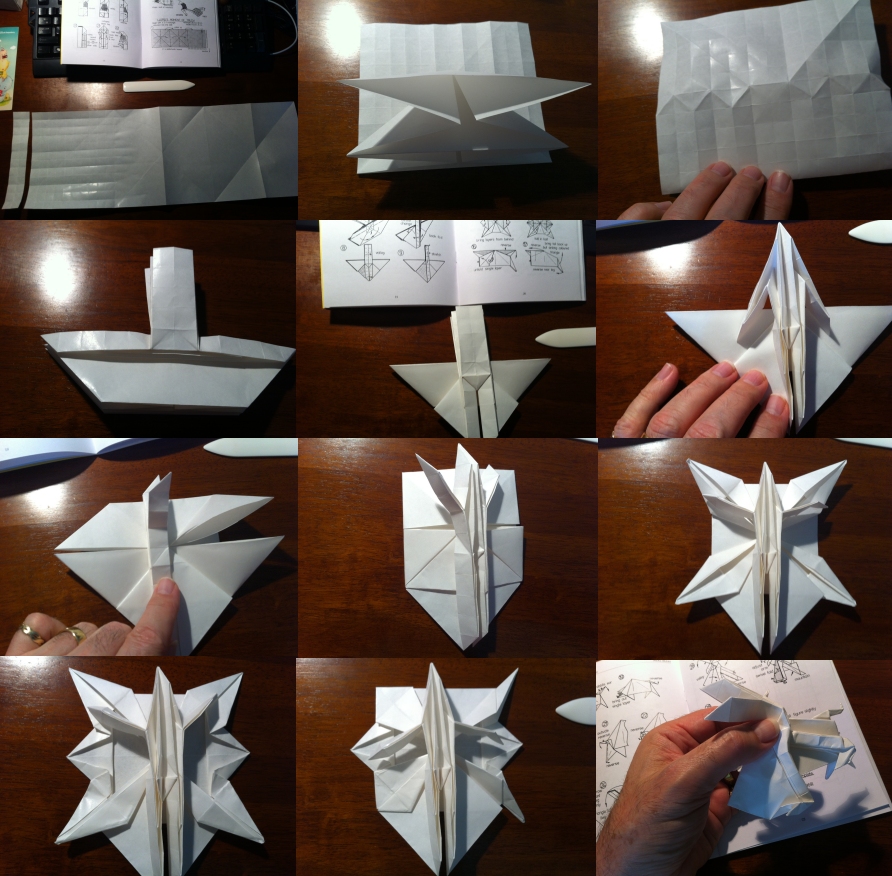 Interestingly, only the matador is box pleated – unusually you torture 2 water bomb bases to get the bull and cape so this is a nice fusion between pure box pleating and free-form sculpture. Happy I have folded this, apparently if you fold it with duo paper the cape ends up being the alternate colour – wow.