Now normally, there is a set of directions that I follow to make someones model – we origamists call them diagrams. Sometimes diagrams have yet to be made for a model but some enterprising designer unfolds their creation and traces all the folds as a starting point – we call this a crease pattern: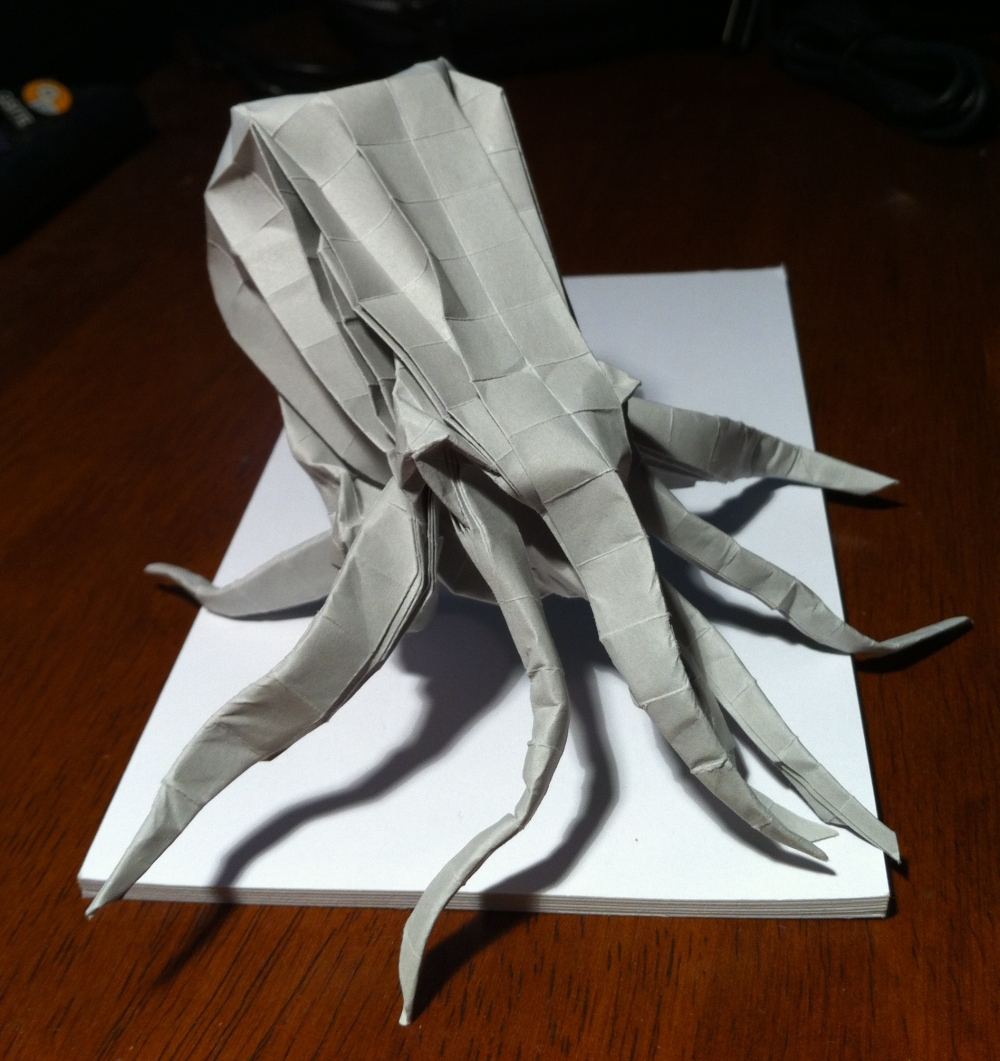 This delightfully devious and slippery fellow was folded from my first crease pattern – you can see it here: octopusCP. Naturally, folding from a crease pattern is much more challenging as there is NO indication as to what folds are done first.

Sipho Mobona is a masterful paper engineer and is responsible for beautifully naturalistic models but finding diagrams of his models is really hard work, so you sort of have to … improvise.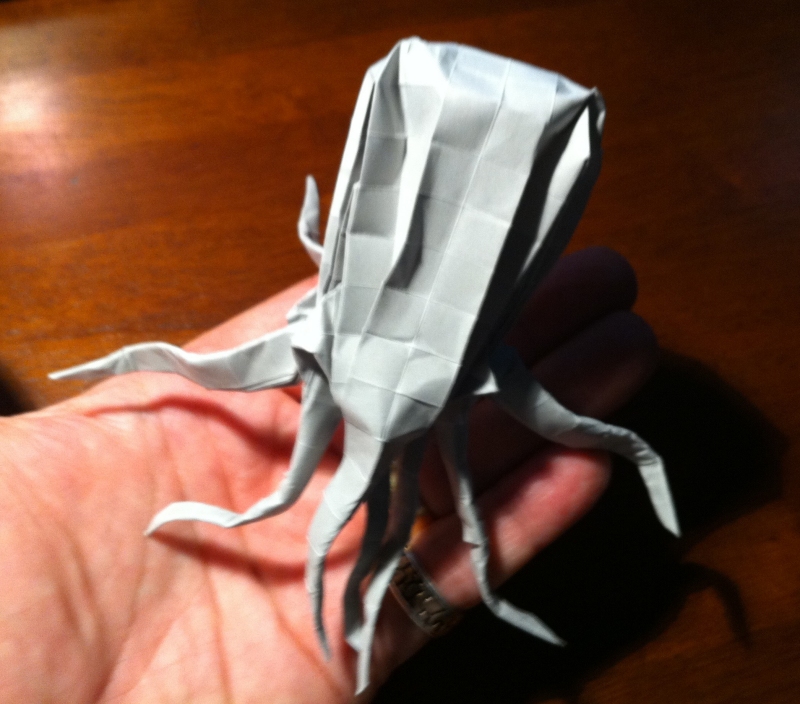 Had I not done the Hoodie, all those months ago, I would not have had a hope in hell of achieving this model – pre-creasing into 32ths was painful, literally, then crumpling along selected folds was problematic (I originally crumpled it inside out, only to unfold and re-crumple the right way round).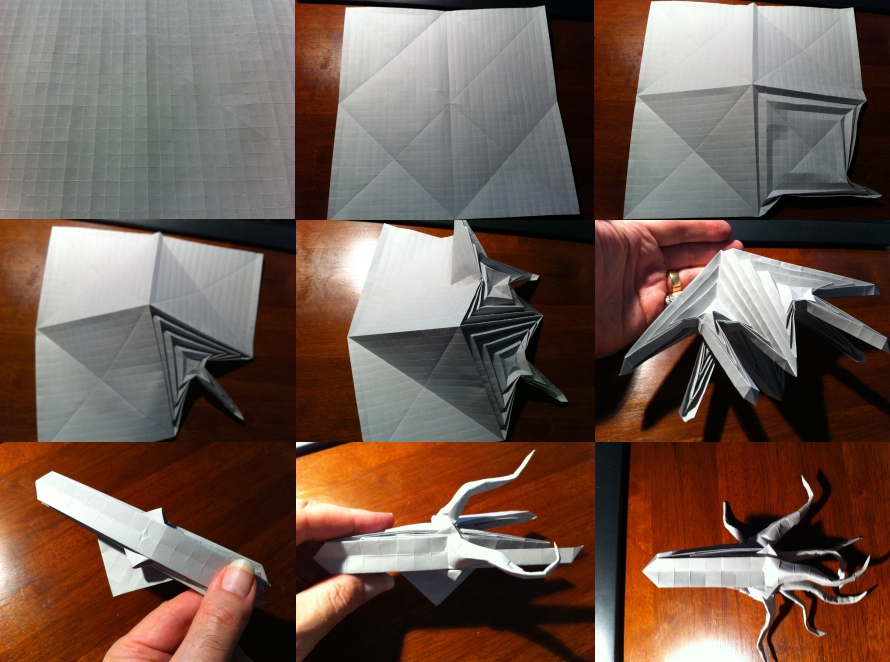 The details here (pity the photos do not really do it justice) are amazing – we have 2 lovely bulbous eyes, a siphon (the thing they jet alone with when in a hurry), 8 beautifully curly tentacles and a pendulous and tasty-looking body. genius from one square of paper, no cuts, no glue, no shortness of swearing.
Very happy with this fold – I learnt a lot along the way but he is soo cute, very octopi-like and I could spend hours just re-positioning the tentacles for lifelike crawley poses – very cute.
You may applaud now, and pass the lemon and cracked pepper – delicious on a bbq'd octopus indeed.