To Quote Michaelangelo
Every block of stone has a statue inside it and it is the task of the sculptor to discover it.
Extrapolating, every sheet has an origami figure in it – the tricky part of super-complex models is to fold away all but that figure: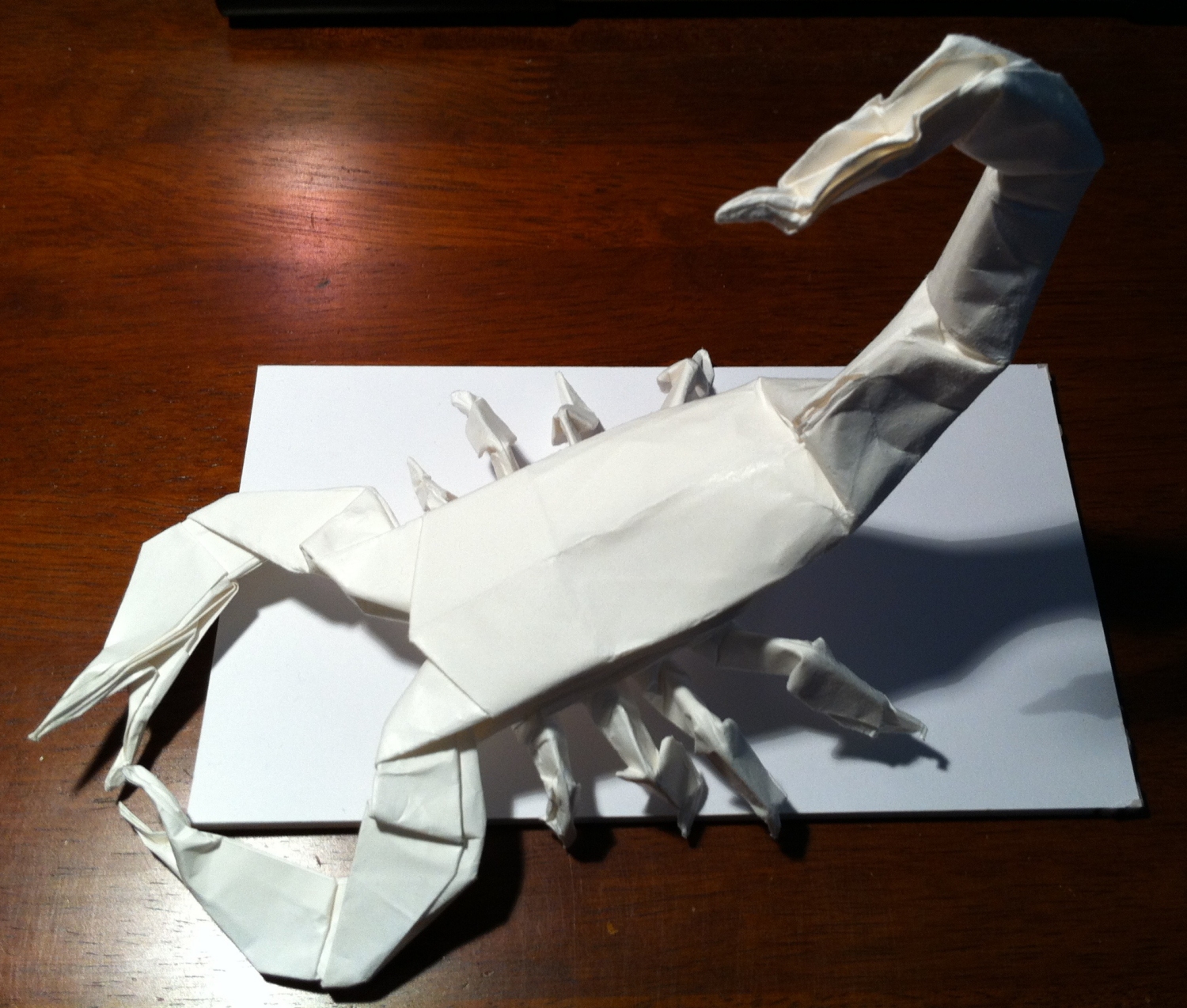 This is Robert Lang's Scorpion, folded from "Origami Insects II" and it was a fascinating exercise in managing paper fatigue indeed.
An astonishing set of mathematical and geometric constructions were necessary to find reference points before the base was folded, then collapses, accordion pleats and some seriously sharly tucking away results is a remarkably shapely arachnid (8 legs + claws + a curvey, stingy tail).

I am so chuffed to actually finish these instructions, considered abandoning it twice, had to get up and make a cup of tea twice during it's genesis. Small inaccuracies compound – a half a millimetre here results in half a centimetre out of alignment later on, so I tried to be as careful as my fat clumsy fingers would let me be.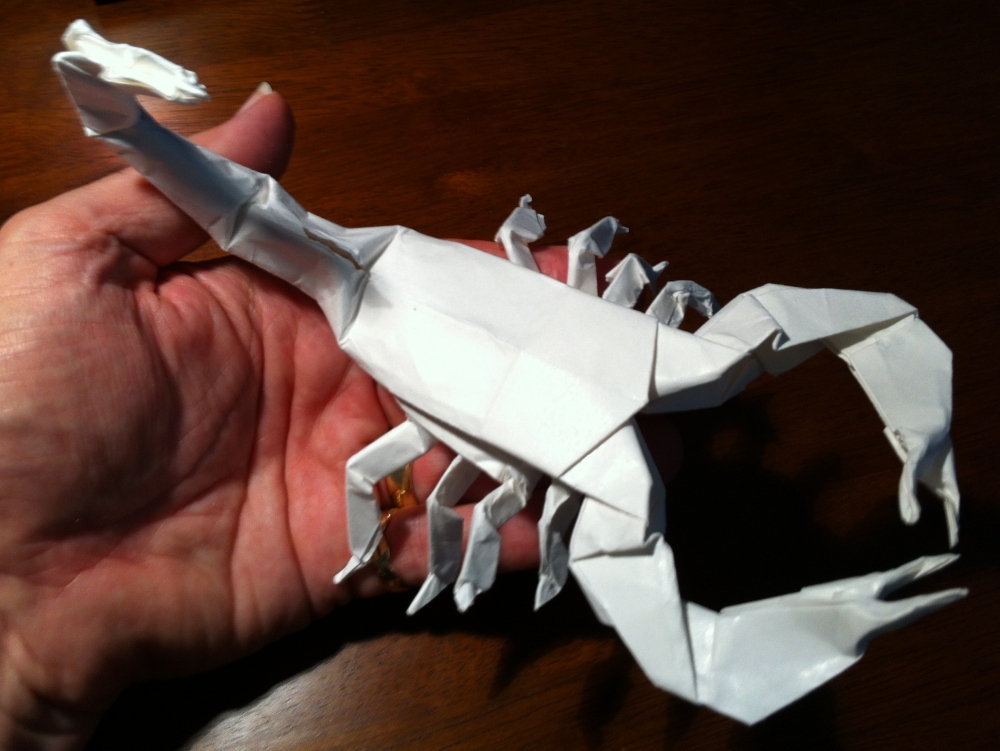 In the end, a 60ish cm square collapses down into a lovely little 18cm model. I only had a tiny bit of paper fatigue right on the last step (typical) when attempting the final tail curl through 30+ layers of paper – it really did not want to bend – you get that.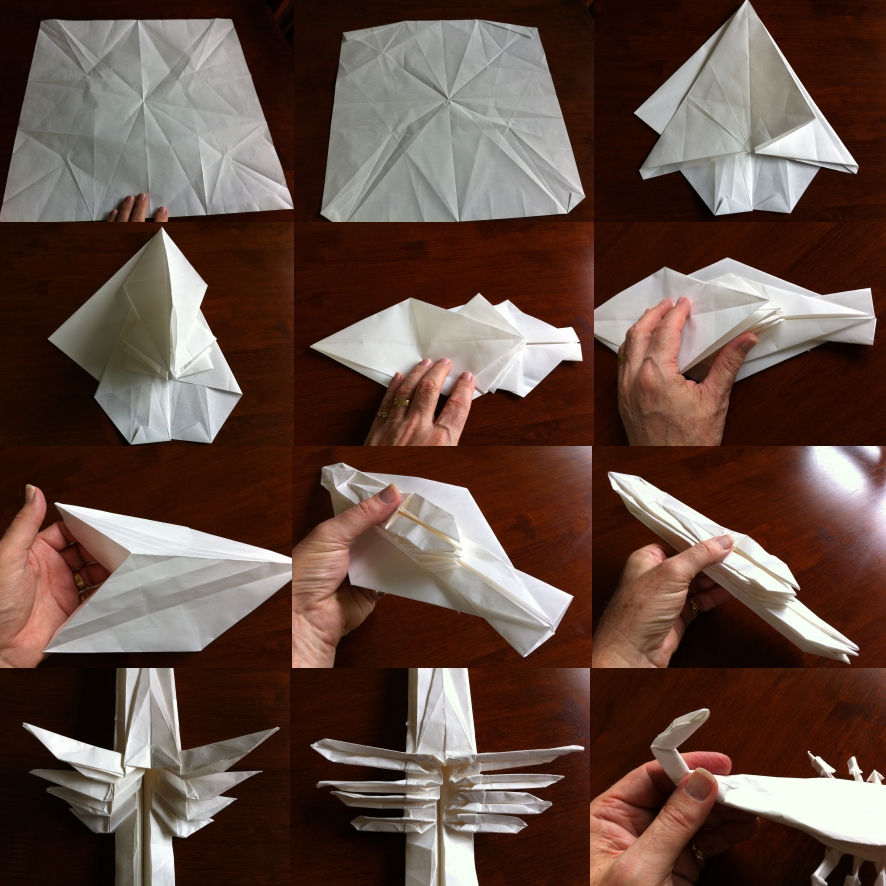 Lithography paper is strong and fairly resilient, but it is still a little thick for this model – not sure how I acquire thinner/stronger paper as I want to fold more complex things – might try brown paper, I have a nice wide roll of that, will see how it goes.