May I most humbly introduce to you, Thorin Oakenstaff Esq, Dwarf, gentleman, most of the time: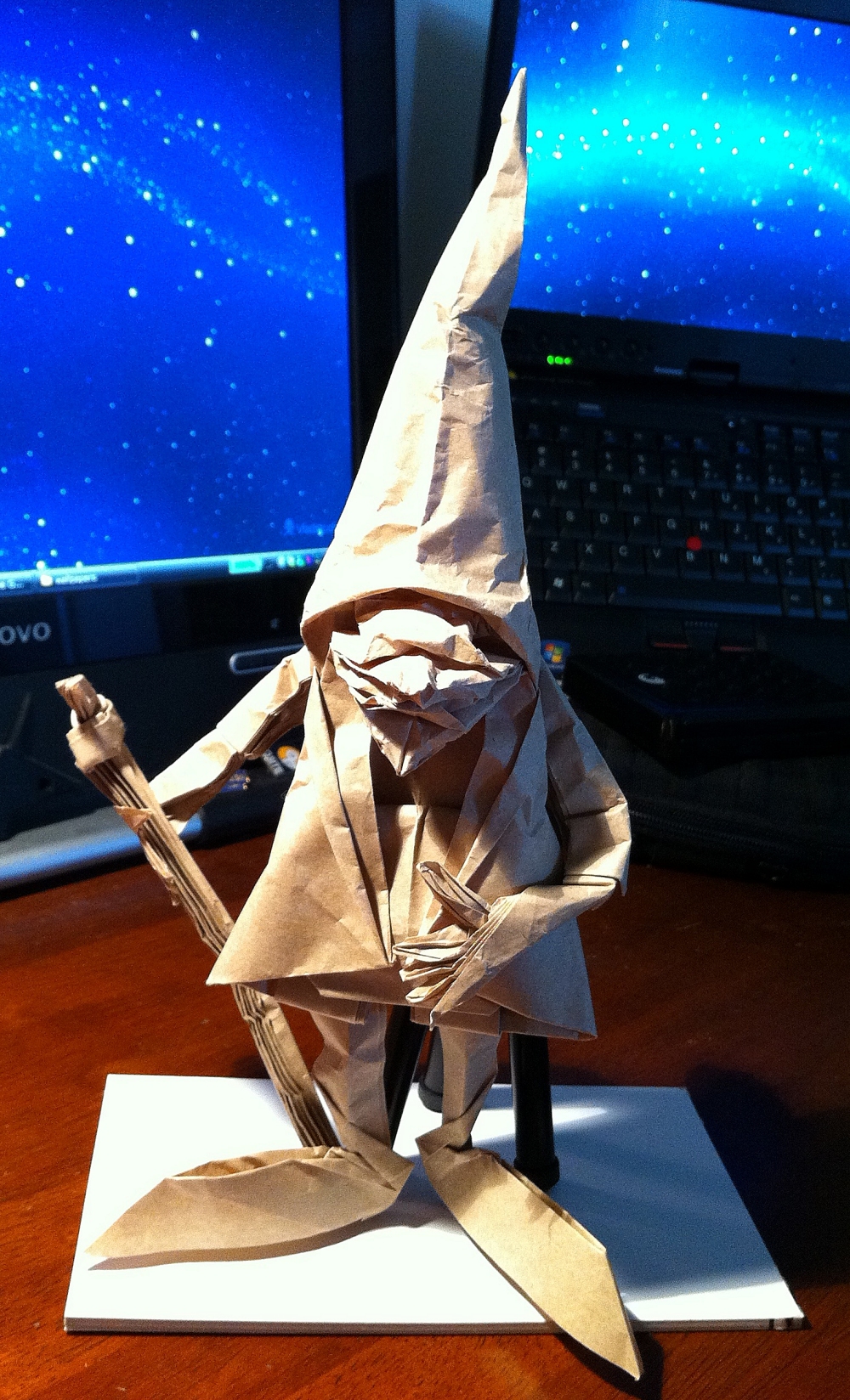 I am so pleased this worked, even better than I had imagined. I found a hand-drawn crease pattern by the late, great Eric Joisel – I had been hankering after his dwarves you see and wondered how the heck you could fold something like that.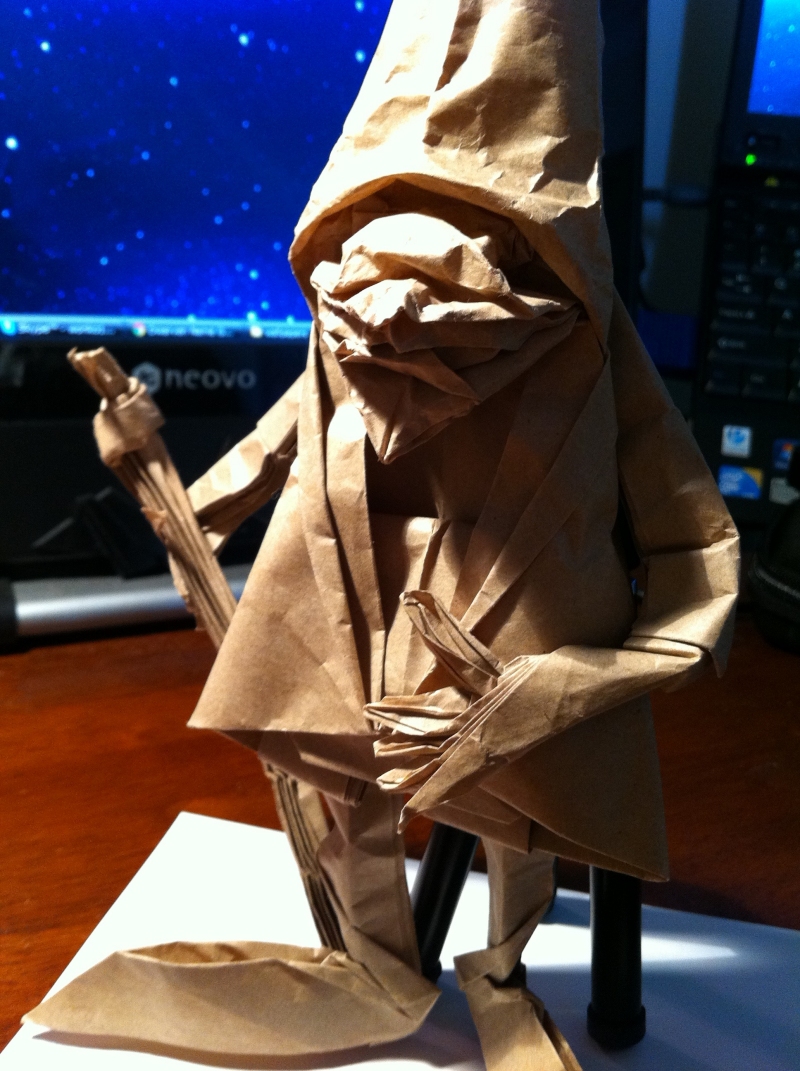 Well, the crease pattern sort of made sense, and I did a rough test fold on an A4 square only to realise it was waaaay too small to model and copy paper was way too brittle, so thought I would upscale it on brown paper. I cut a 56cm square from plain brown paper and began.
After an hour of pre-creasing, and a collapse from hell, you get a base that has enough bits to model into a human like critter with a tall hat – gnome, dwarf, call him what you like there is no escaping the fact that this is bloody amazing.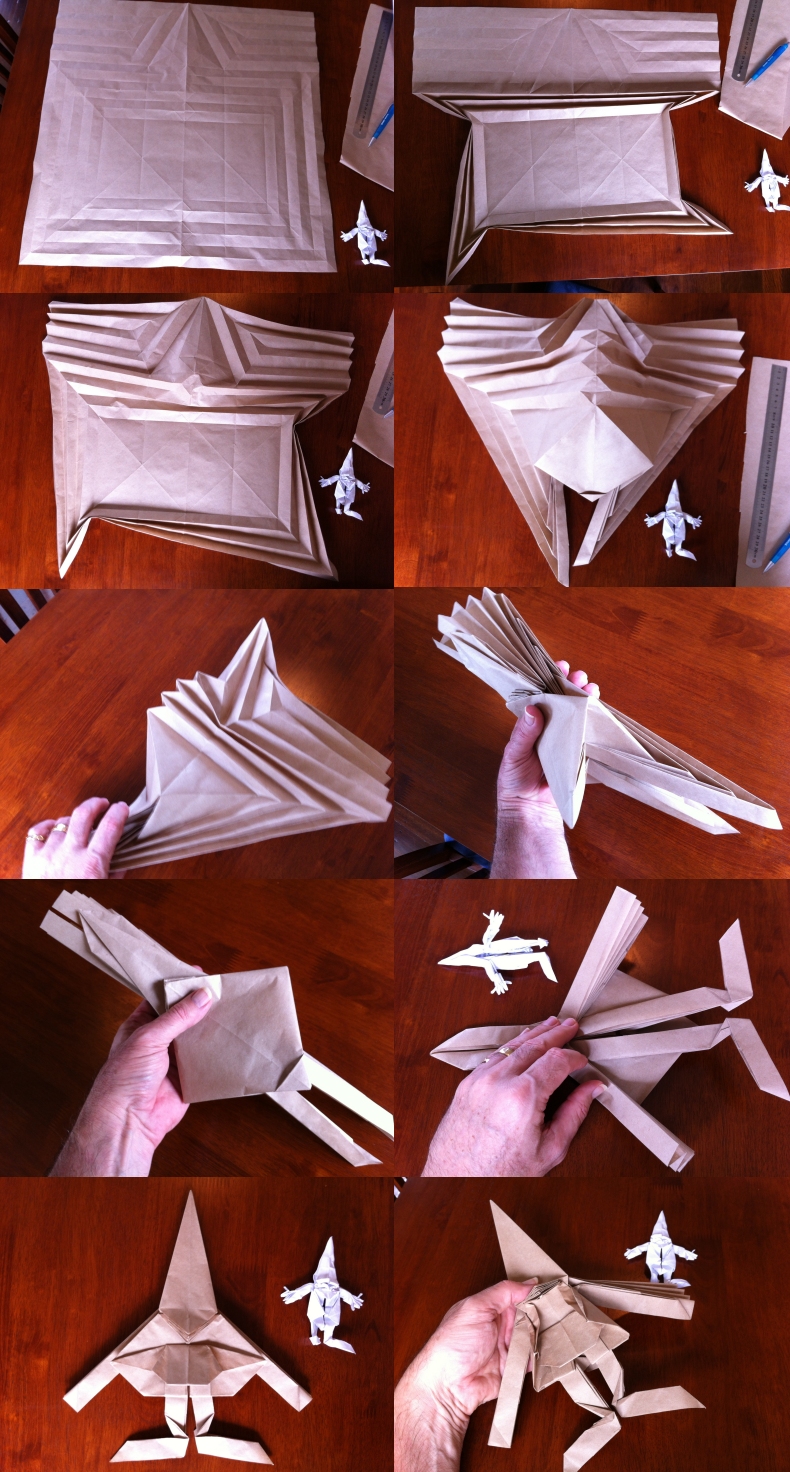 I started shaking with excitement about an hour before finishing, realising it was in fact going to work after all (after walking away from the collapse twice) and must say he is lovely – there is character in his face, poise in his posture and a spring in his step.
I feel honoured to have folded something inspired by a drawing done by Joisel – I would argue the worlds greatest character folder – I can see me trying this one again, now I know what goes where – each time you fold it there would be sufficient variables to ensure you never duplicate the little guy – so neat.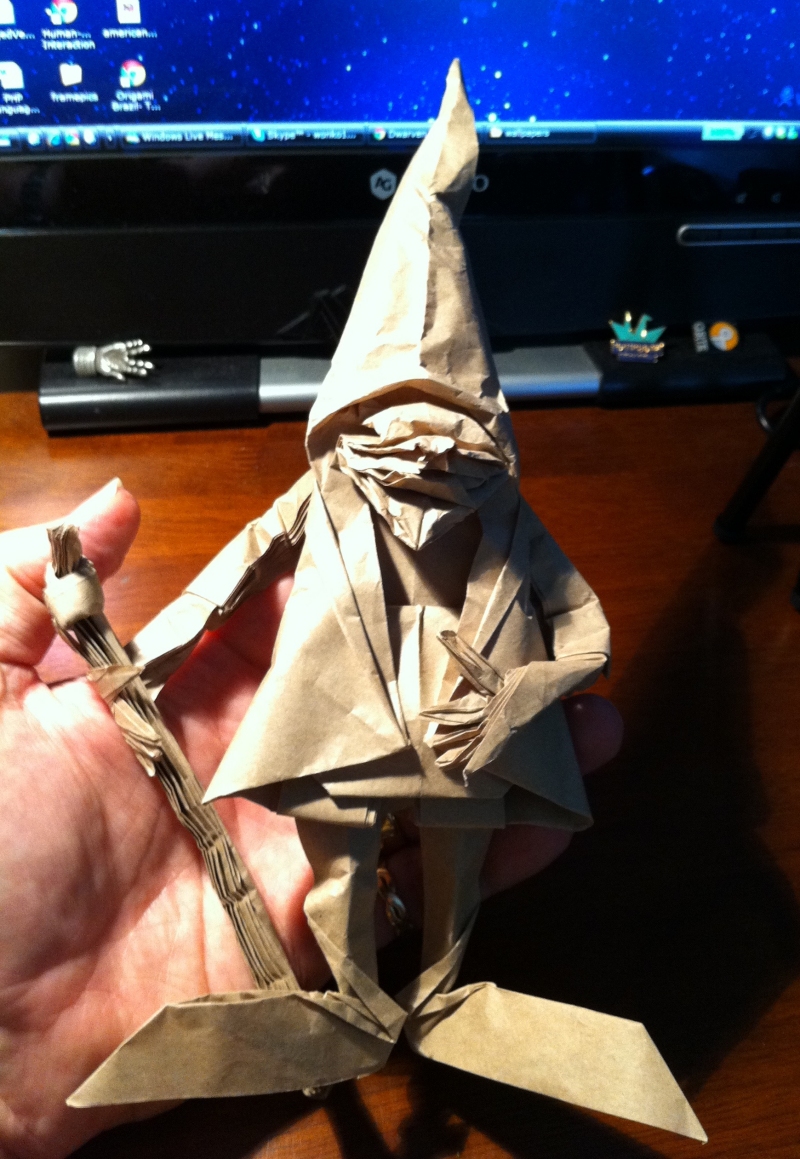 As an after thought I decided he needed a walking stick, and then decided he also needed a name – "Thorin" from a LOTR dwarf and "Oakenstaff" because that is what I tried to make him as a walking stick. I hope you like him (anyone actually reading that is) – I think he is amazing.