It is Boxing Day, and I thought it appropriate to try a box I have had in my "must try" pile – David Brill's Masu: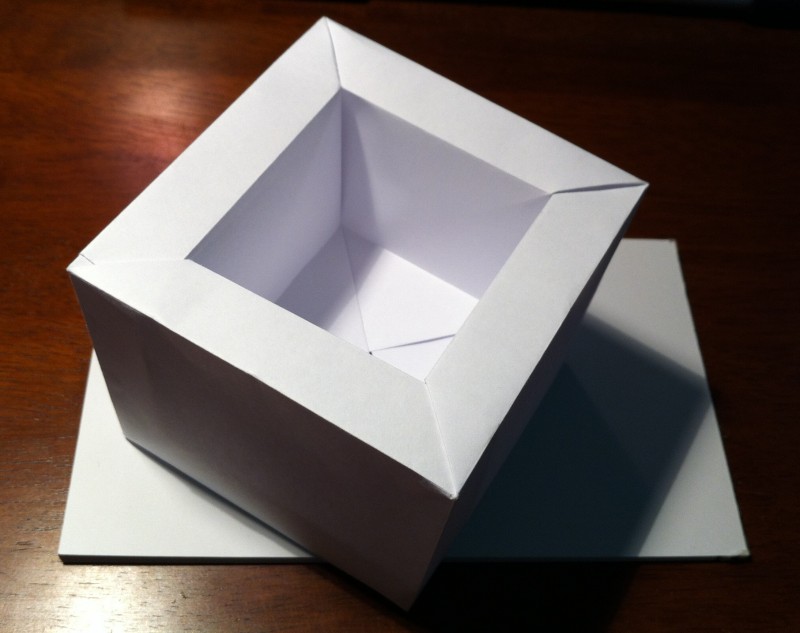 A Masu is a traditional Japanese timber box that used to be used to measure rice or beans, these days it is used for sipping sake out of.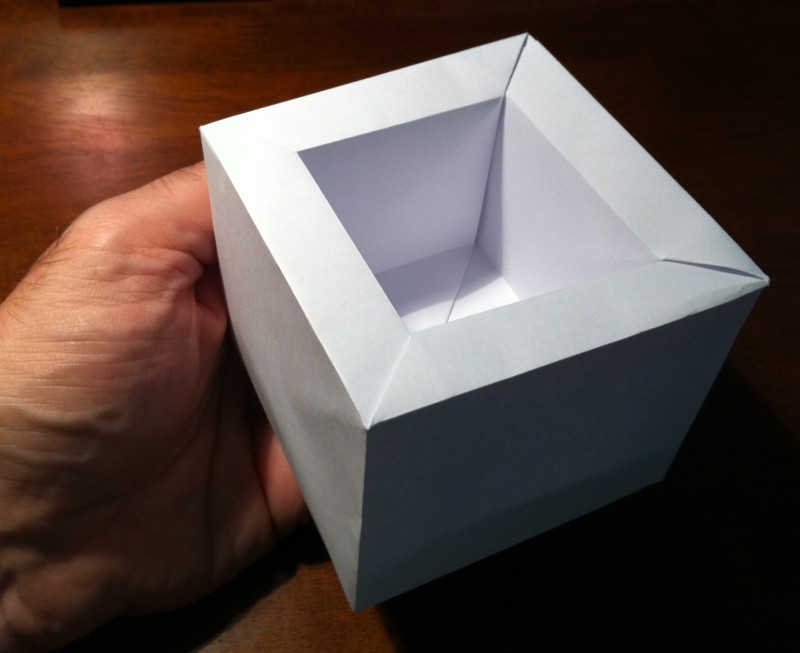 This ingenious construction is fully 3d – outer and inner edges kept apart via a nifty corner trick (must remember that sort of pleat) and the bases are sprung using a brilliant twist.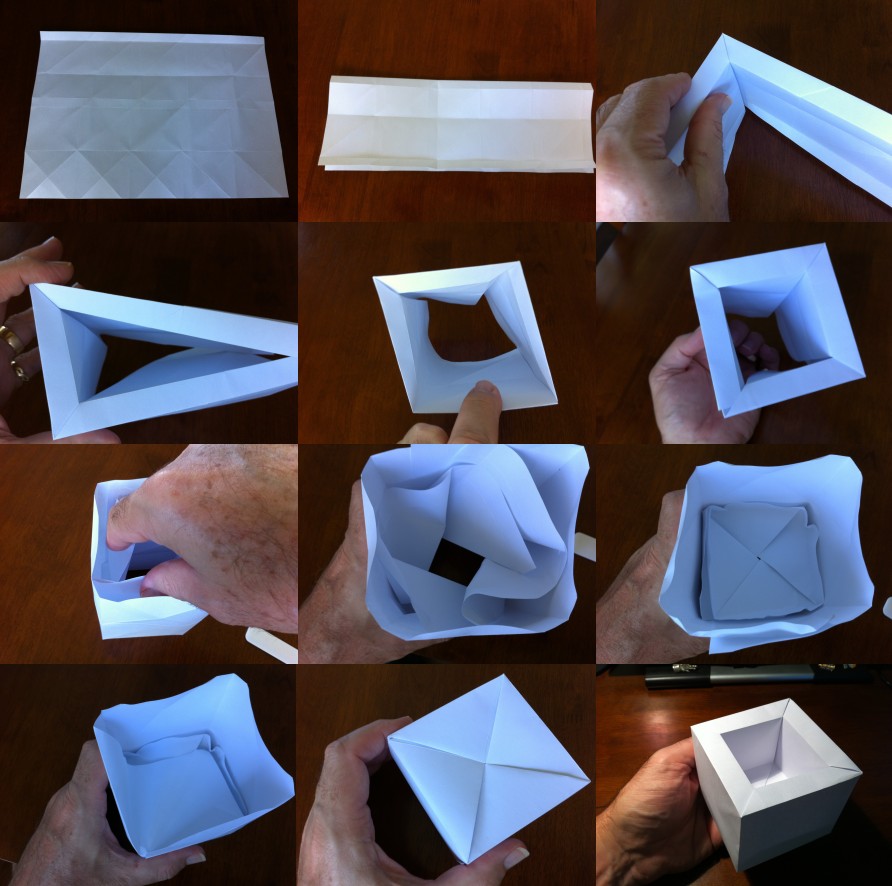 An exercise in fifths, the pre-creasing makes all the points necessary for a wonderful collapse – this is a keeper, as it's proportions and technique have other applications – particularly like the corner collapse that I thought was initially impossible.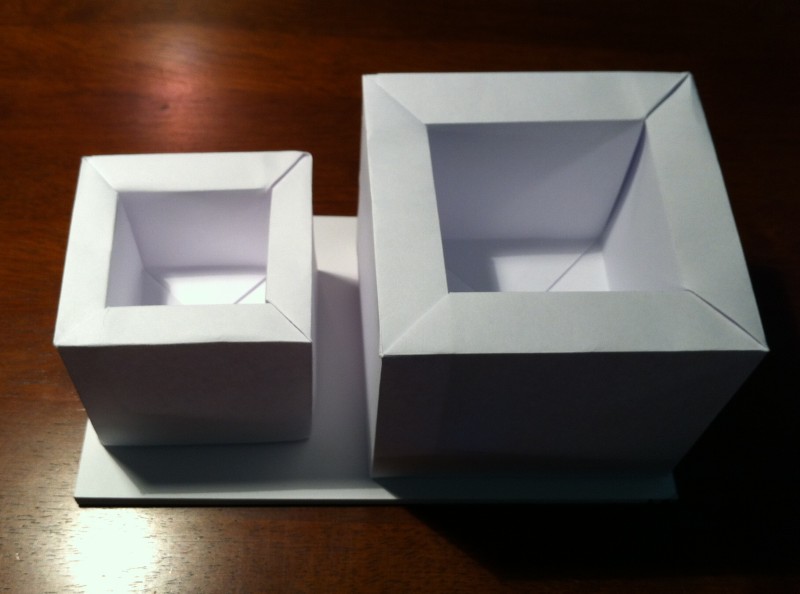 Folded from an A3 rectangle, I then tried an A4 (just to prove to myself it was not just a fluke) and it is even cuter – nice.