You better watch out. You better not cry
Better not pout, I'm telling you why
Santa Claus is coming to town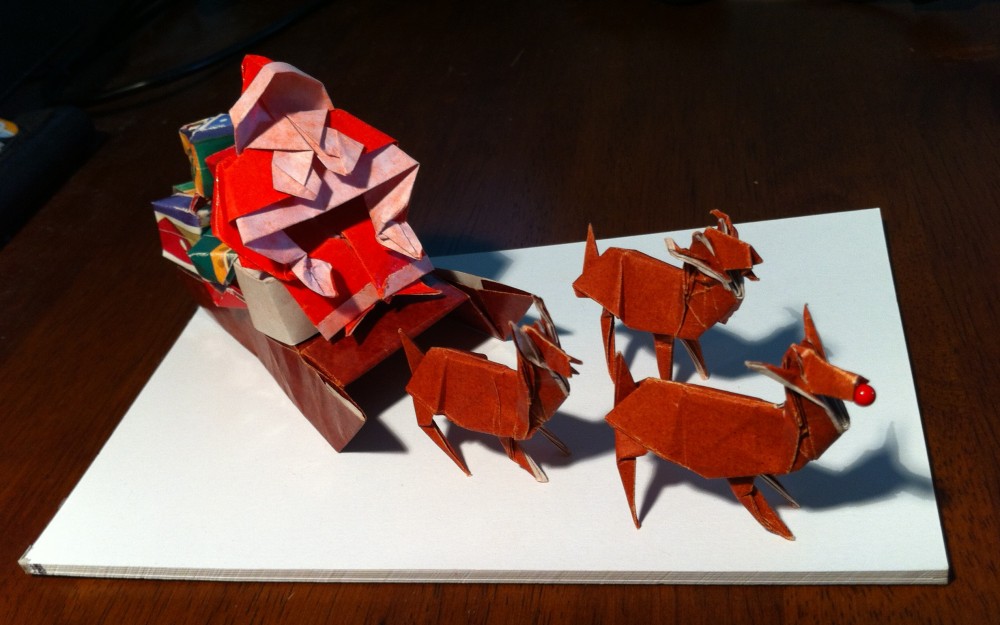 .
He's making a list. And checking it twice;
Gonna find out Who's naughty and nice
Santa Claus is coming to town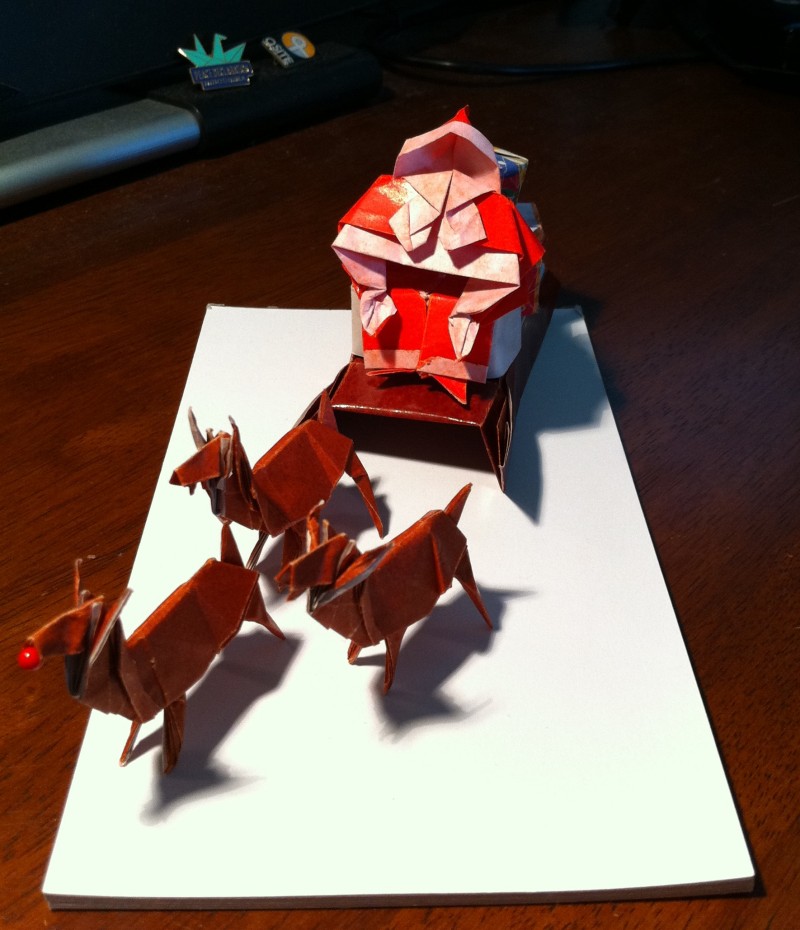 This is a David Brill tableau, scaled down to teeny weeny because … well, because … because I could? I have a packet of shiny small origami paper so used that for the micro-reindeer – they sort of determined the scale for the remainder of the figures.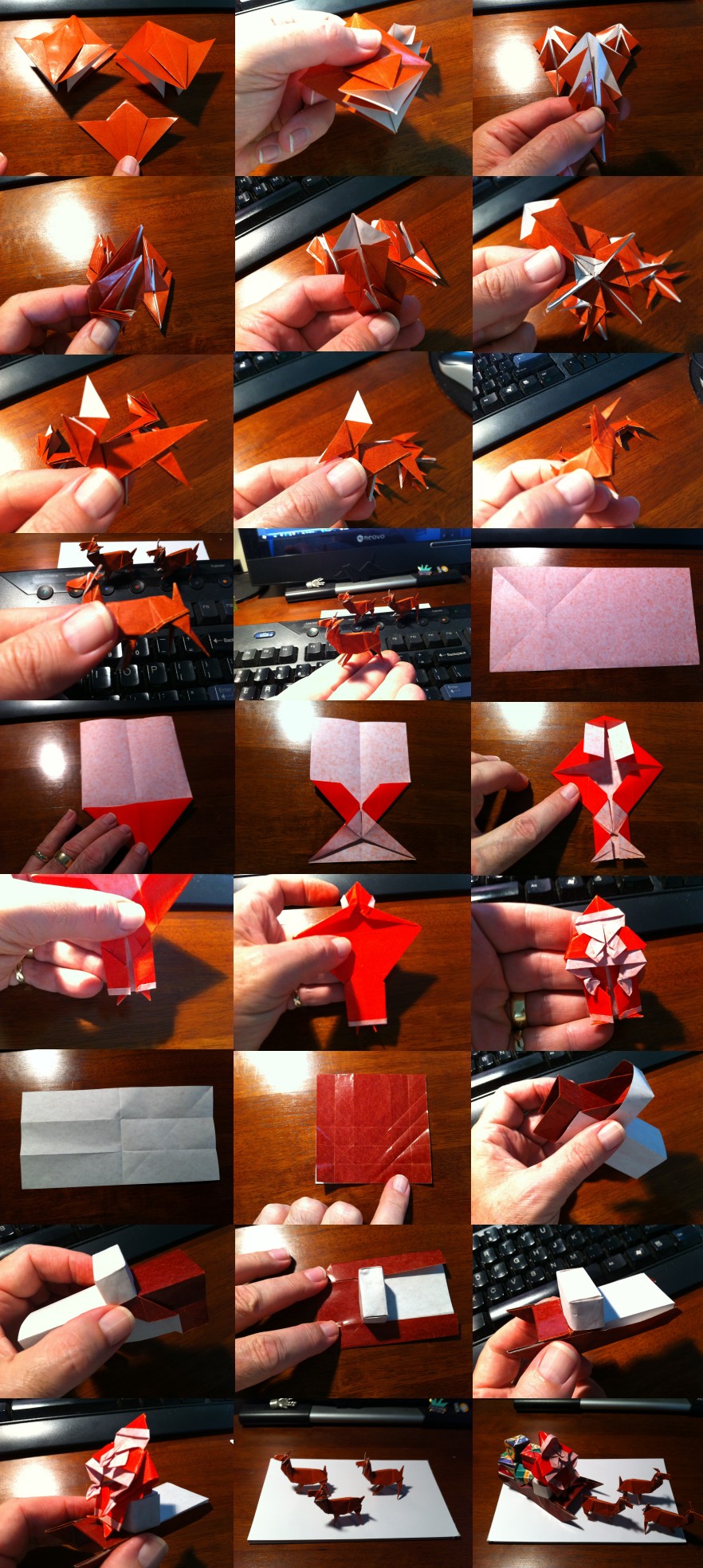 There is much to like about this festive scene – The sleigh is full of water bombs (the perfect summer gift), Santa sits, the reindeer seem animated and Rudolph has a lovely red nose, courtesy of a suggestion from "she who must be obeyed" to use a glass headed pin – good call.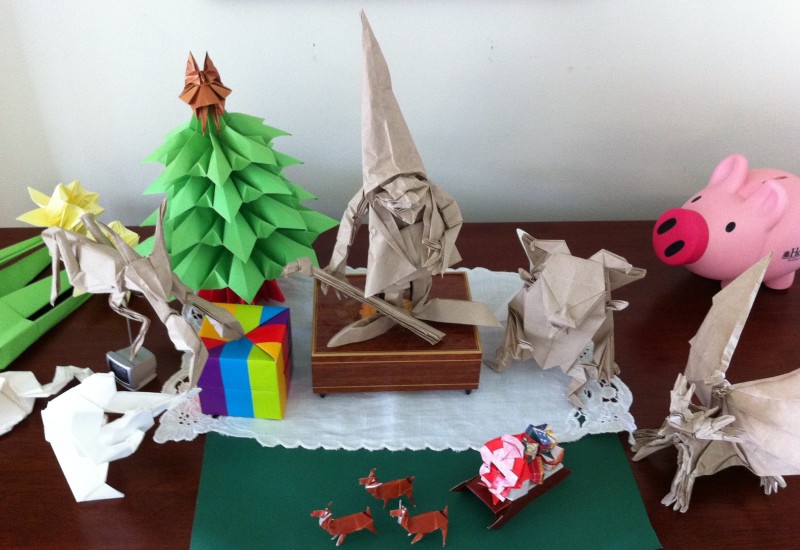 I hope this post finds you enjoying family, fun and festive cheer. Our Christmas Origami display is as you see it here – most of these models are available for you in the auction house for a limited time only.