This model combines two things I love about Origami: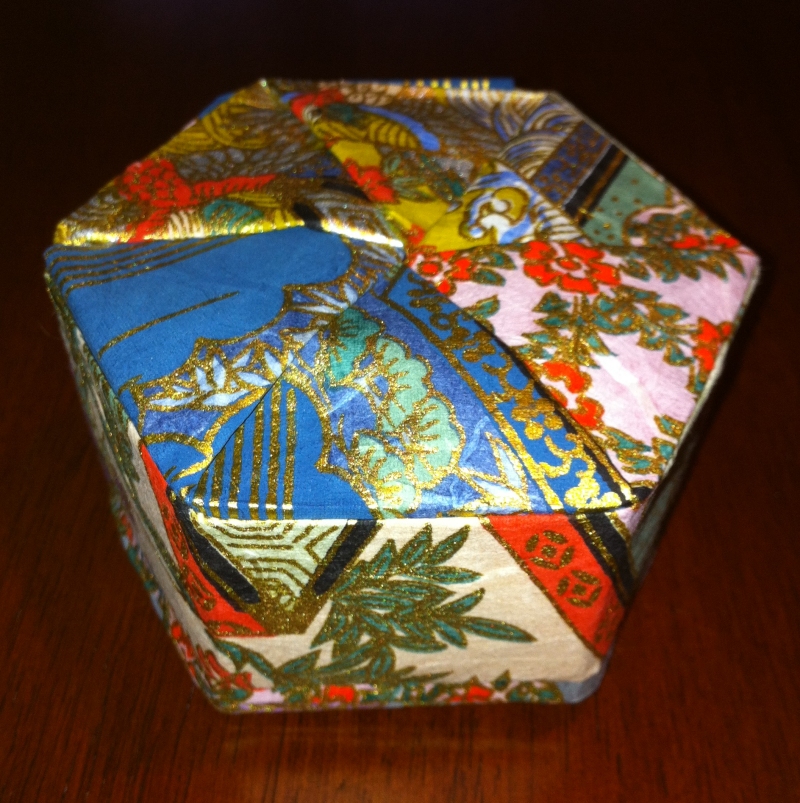 The geometry of Fujimoto's Hex box is wonderful, it provided me the perfect excuse to do that which I have put off for far too long. A colleague (thank you Mrs Erizabreth) gave me a roll of hand-made Washi she brought back from Japan many years ago. She had never worked out what to do with it, having fallen in love with it in a shop, bought it on impulse and had it squirrelled away in a cupboard packaged up as new.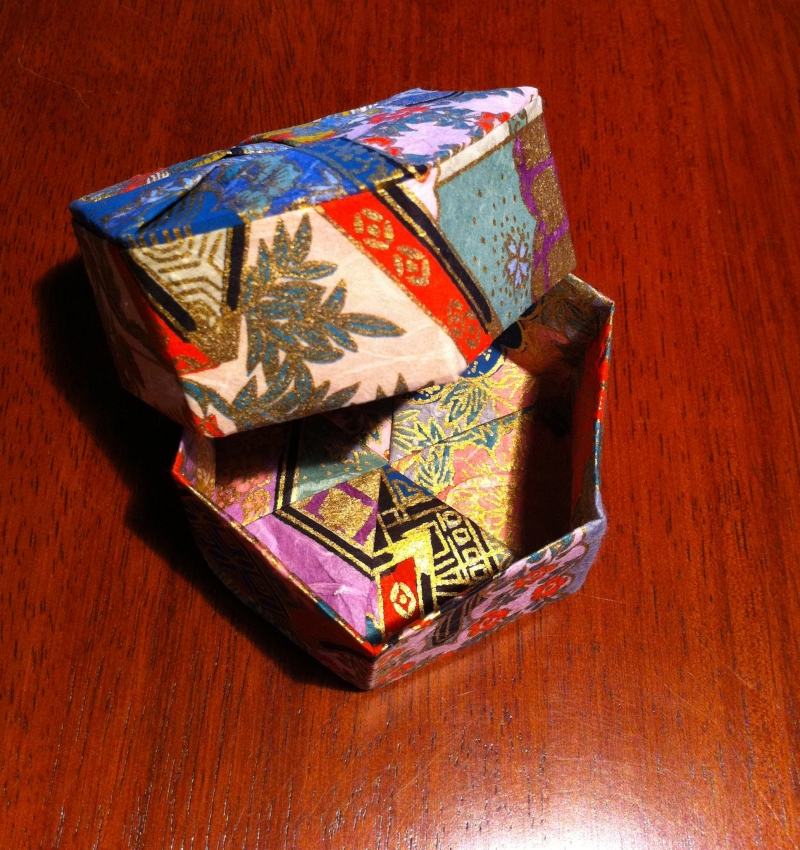 She asked if I wanted it, I said yes (having no idea what I was in for). When she left it on my desk and I unfurled it for the first time I was speechless – hand-made, hand-block-printed, with gold and silver foil, the front face is glorious. Flipping the "paper" over, the texture of fibres is also glorious – both sides a work of art.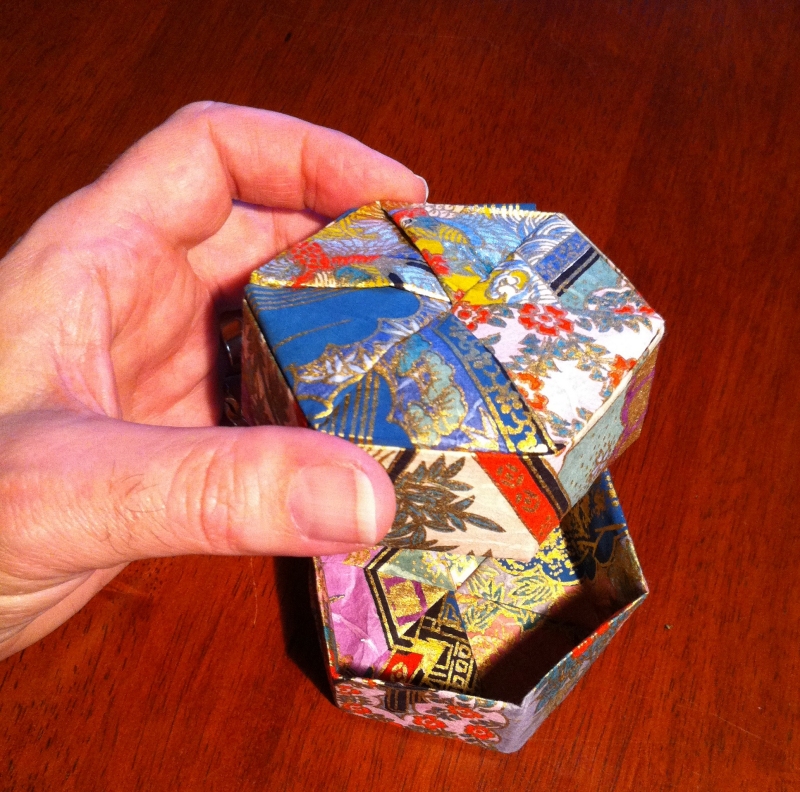 I have AGONISED about what I would do with it, and today I finally cut it – it was an important moment in my life. This might sound melodramatic, but I have another piece of washi I bought myself 3 years ago, black with gold calligraphy, that I can still not bring myself to cut. there is a special sort of reverence in beautiful things I think.
Anyway, I decided to fold a lidded box from the first cut pieces for 2 reasons – the hex box is my favourite and the paper makes it sparkle like a jewelled box.

I had a little panic, so mocked up the fold with some scribbled on copy paper – it occurred to me that I had NEVER folded this model with coloured paper – I just sort of assumed it worked itself out and the coloured side would show whilst the non-coloured side would hide itself away. Thank goodness, with a little tweak all worked out well.
There is so  much to love about this fold – it is teachable (I taught my Origami Club how to do it – year 9 boys managed it admirably); all it's raw edged tuck away inside the body of the model, it's top and bottom are folded slightly differently but nest inside each other beautifully; the top hex twist is lovely – with this paper it appears puffy and sort of quilted.
I am very happy with this, my first really expensive paper box. It is a gift, I envy the receiver but at least I have more of this lovely paper to obsess about.