Determined to try something harder, I had flagged satoshi Kamiya's Minotaur a "must try eventually":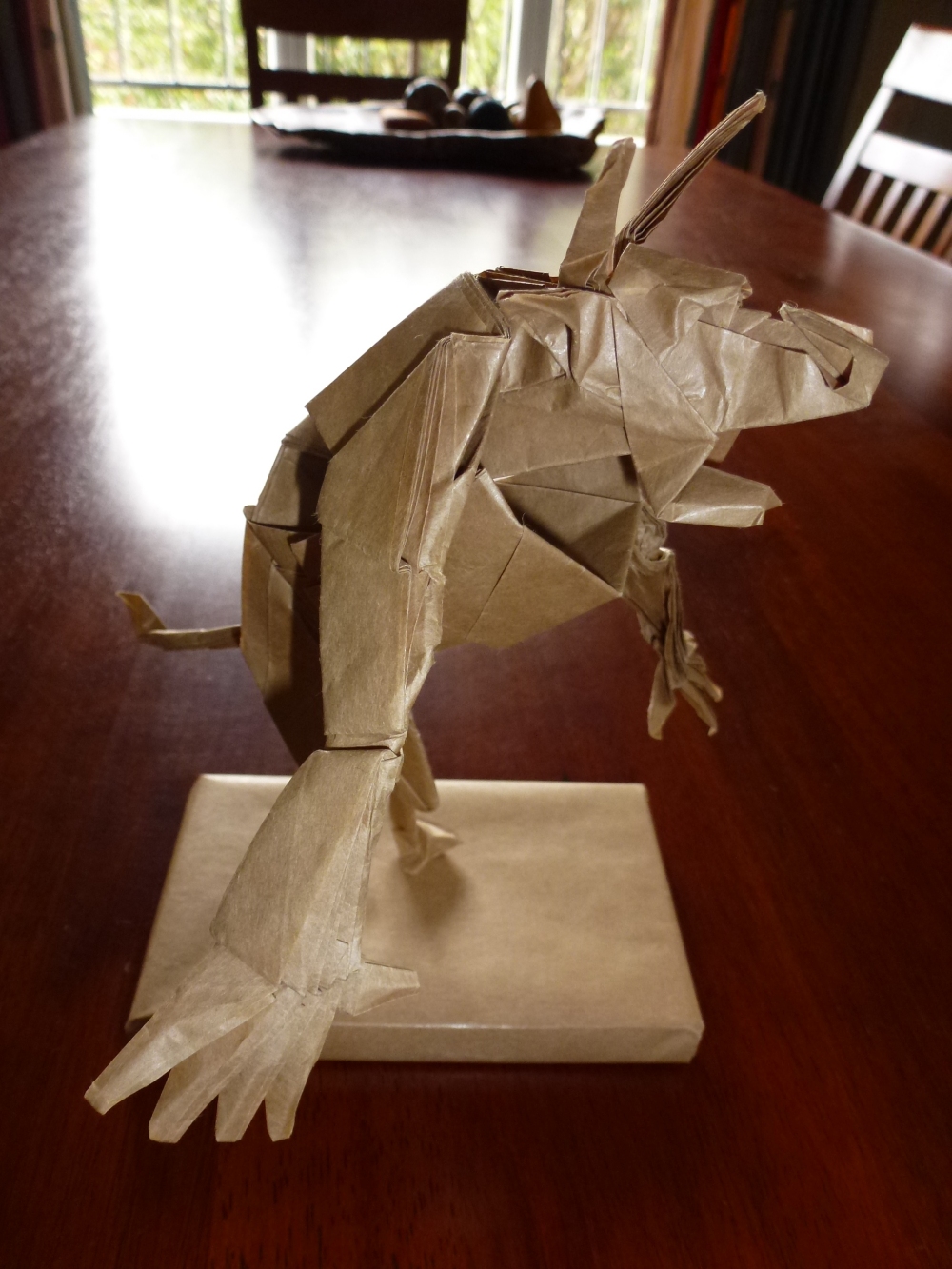 I also wanted to try my new "envelopener" – an ingenius paper cutter from The Origami Shop that splits a page on a crease – being frustrated at not being able to cut a straight edge easily on large format paper.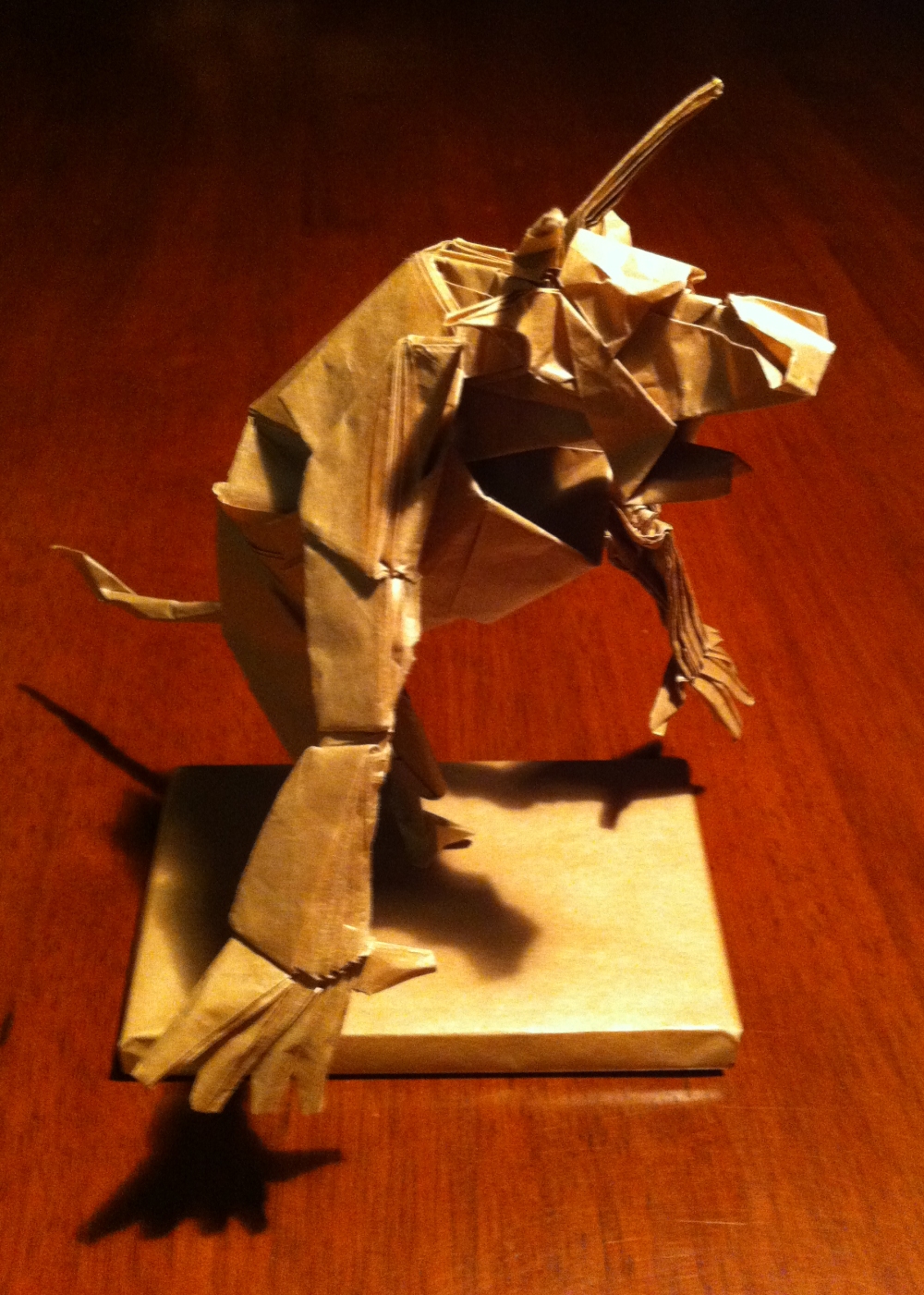 This lovely mythical beast is part man part bull but Satoshi takes this to a new level, making the man beastly as well.

So much paper is worked here, starting with nearly a metre square, the resultant model is barely 15cm tall and so dense in places that detailing was very difficult. I love the expression of his face, the arms and hands, hooves and fantastic tail.

Such innovative use of the sheet, you do not realise that the arms end up being about 30+ layers thick. I have seen this model folded by others and it was standing – mine, made from 35GSM brown Kraft paper does not (without the assistance of a wider armature stand I made for him)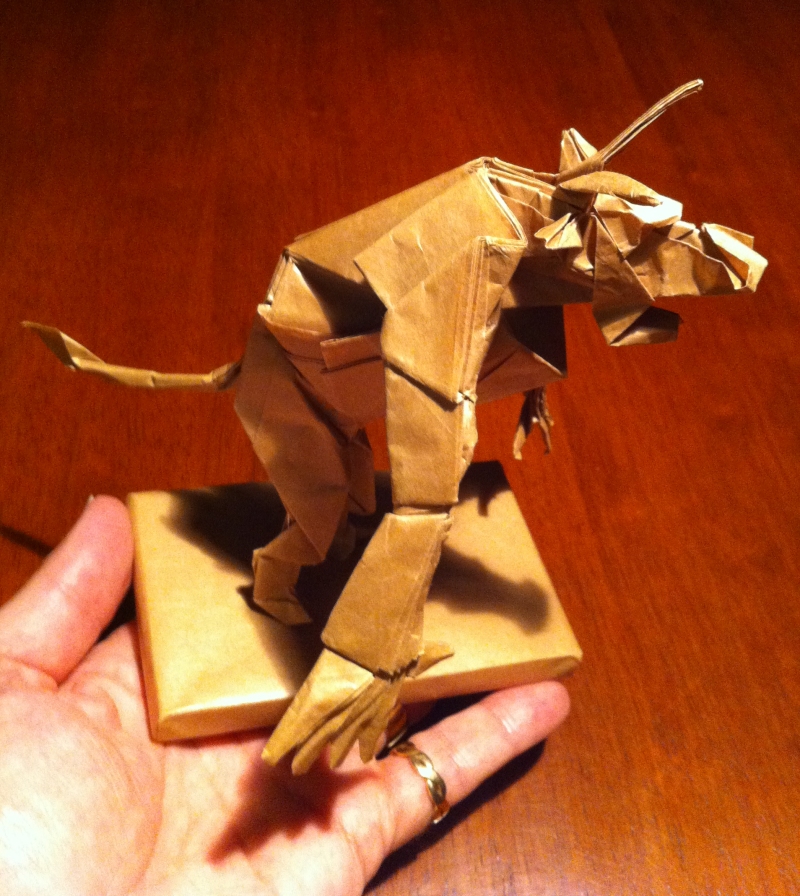 As a first fold, I am very pleased with how he turned out – I might fold him again, one day, as I learned a lot from this fold.