I have folded a few elephants – most concentrate on the head and ignore the rest of the animal – not so this little beauty: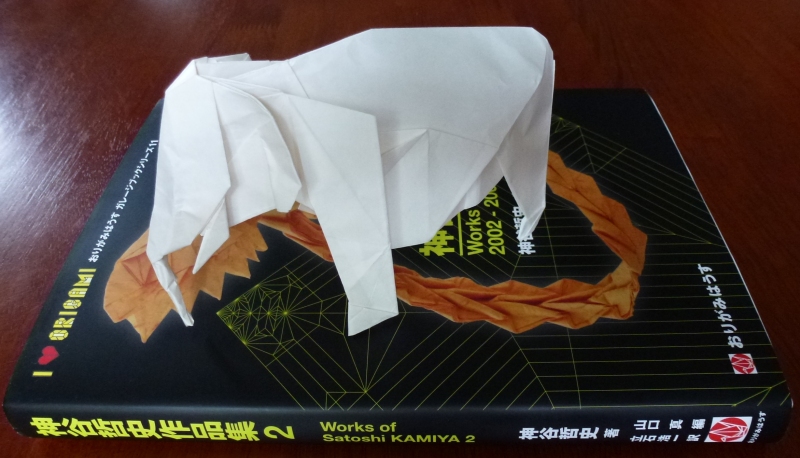 This model has much solidity about it. It looks like it has bulk yet uses little paper to do this, an interesting haunch locking mechanism and a tight little bottom (ahem).

Taken from Works of Satoshi Kamiya Volume 2, this is the most elephantine figure I have yet folded and uses some lovely techniques to use the paper very efficiently, yet result in a free-standing, locked model.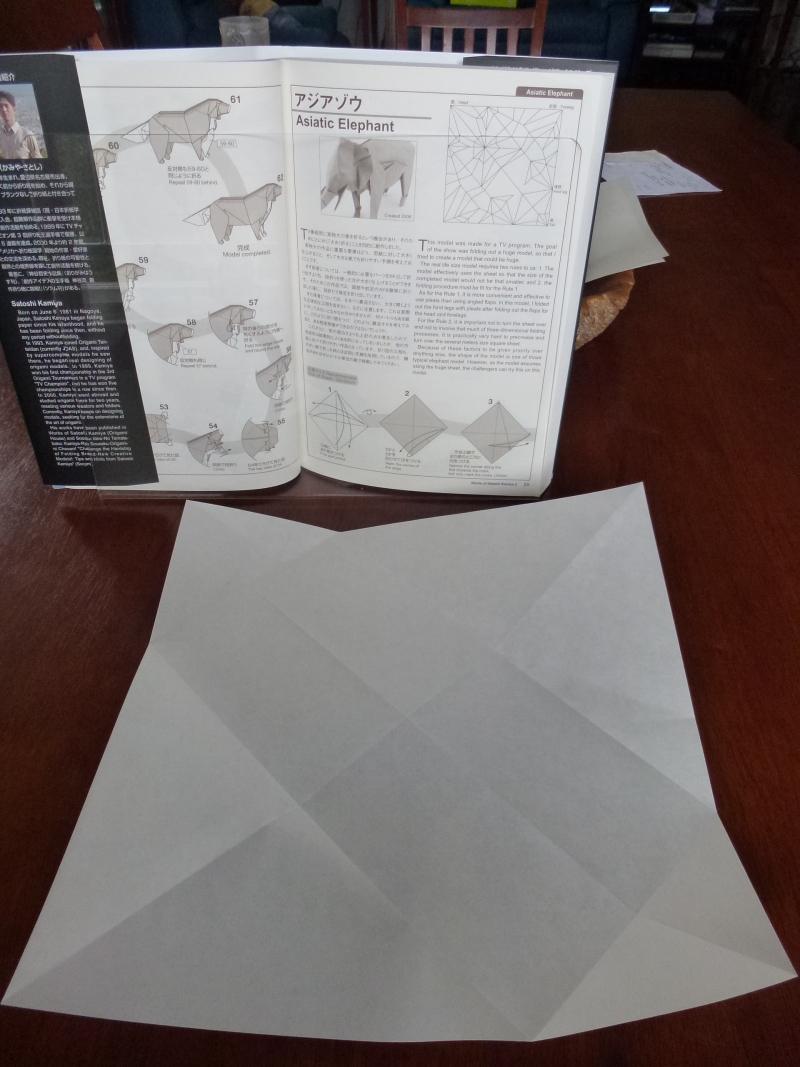 The hind quarters, particularly, are well formed, with a cutesy tail and toe nails and all – very nice Mr Kamiya.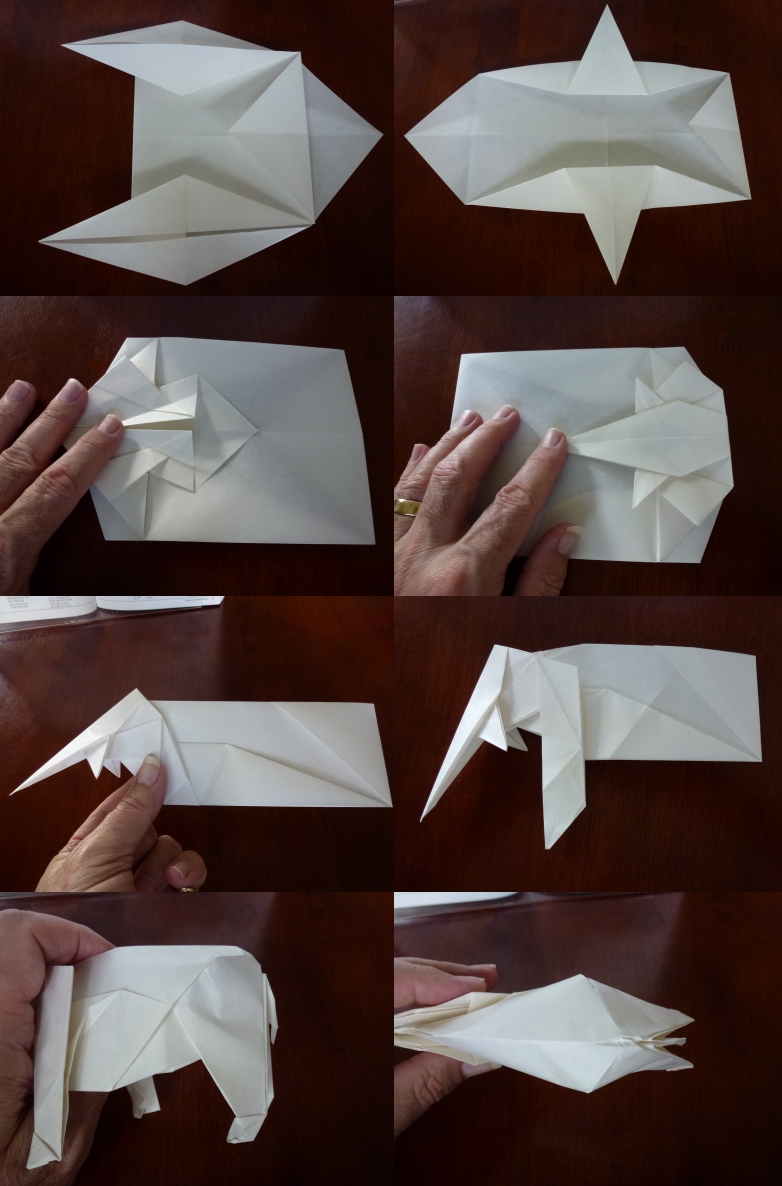 I think this model would work on a much bigger scale – maybe when a sufficiently large sheet avails itself I might give it a go.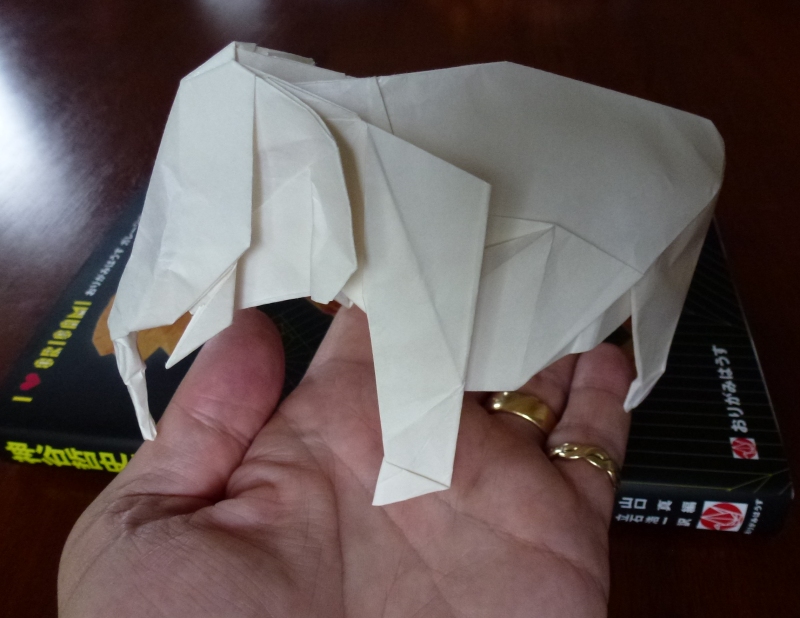 I am enjoying working up to some of the more challenging folds in this book – some are just plain bewildering to me at the moment but that confusion too shall pass eventually I hope.