Not sure if you have seen it but I enjoyed "Guardians of the Galaxy" – nice escapist buddy movie whose adventure that does not withstand much scrutiny from a plot perspective. Love the characters, particular Rocket Racoon and Groot.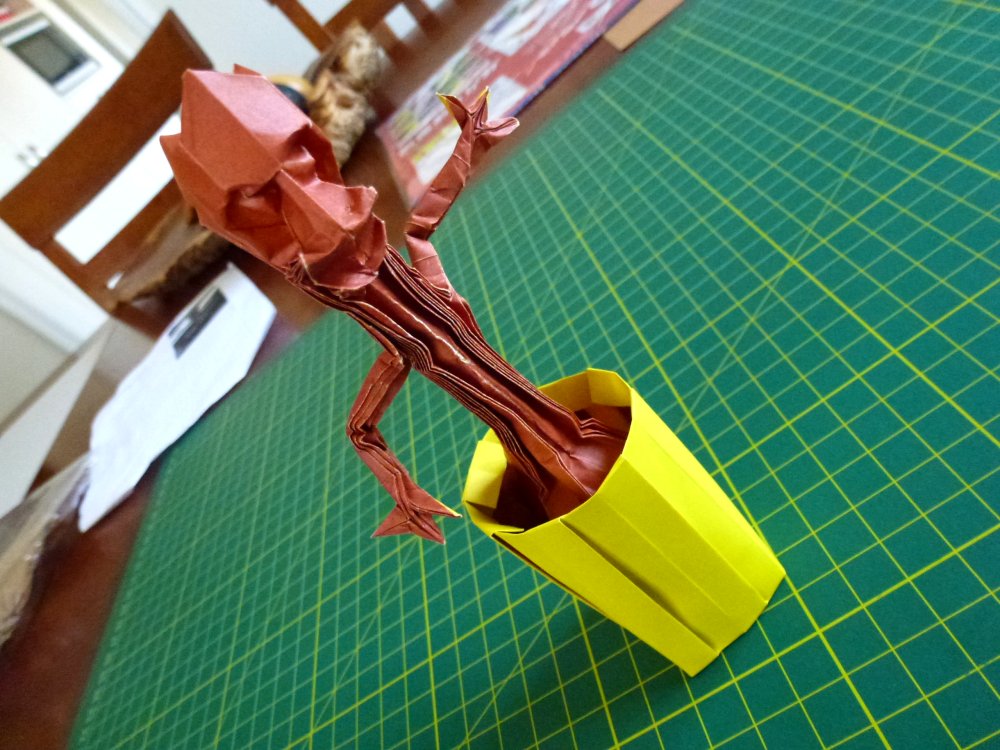 When I first saw Groot on screen, I knew he was perfect origami material, resolving to design something similar to my tree model for him, but Luciffer Chong beat me to the punch with his simple yet effective Crease Pattern.

I see influences all over for this model – lovely joisel-like hands, Acuna-like arm formations, I am sure I will fold him again – might be fun on some rough textured hand-made paper also.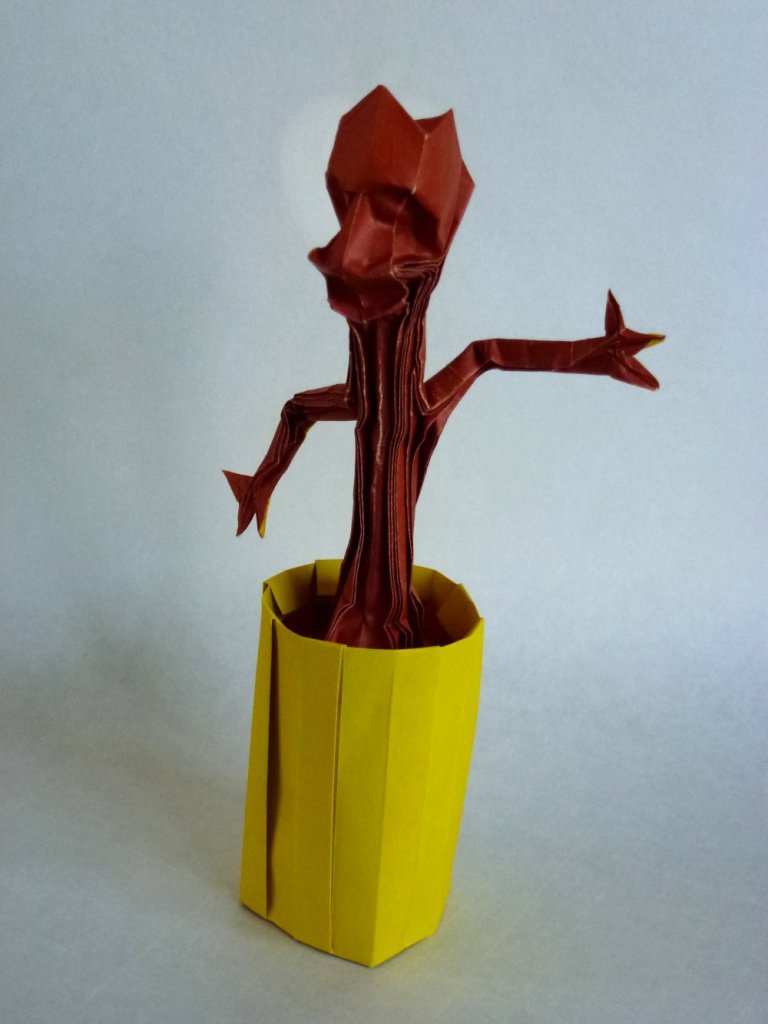 After playing with the design a bit, I subjected a piece of duo paper (brown and yellow) to the fine box-pleating necessary to collapse.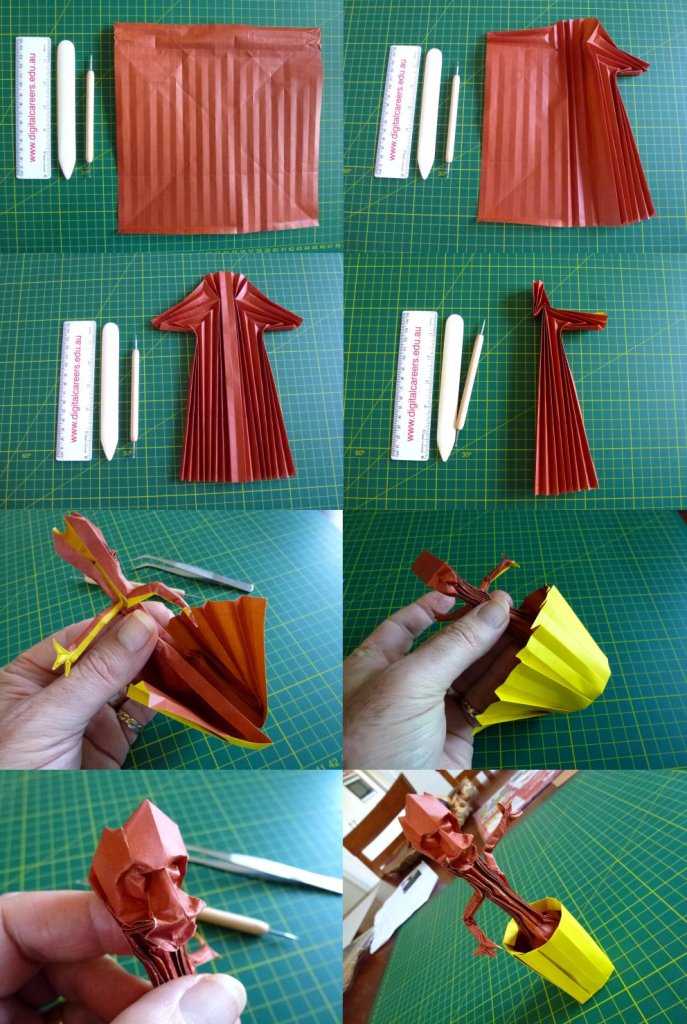 I added a bottom jaw, sort of worked out a brow ridge and some eyes and "baby danging Groot" lives.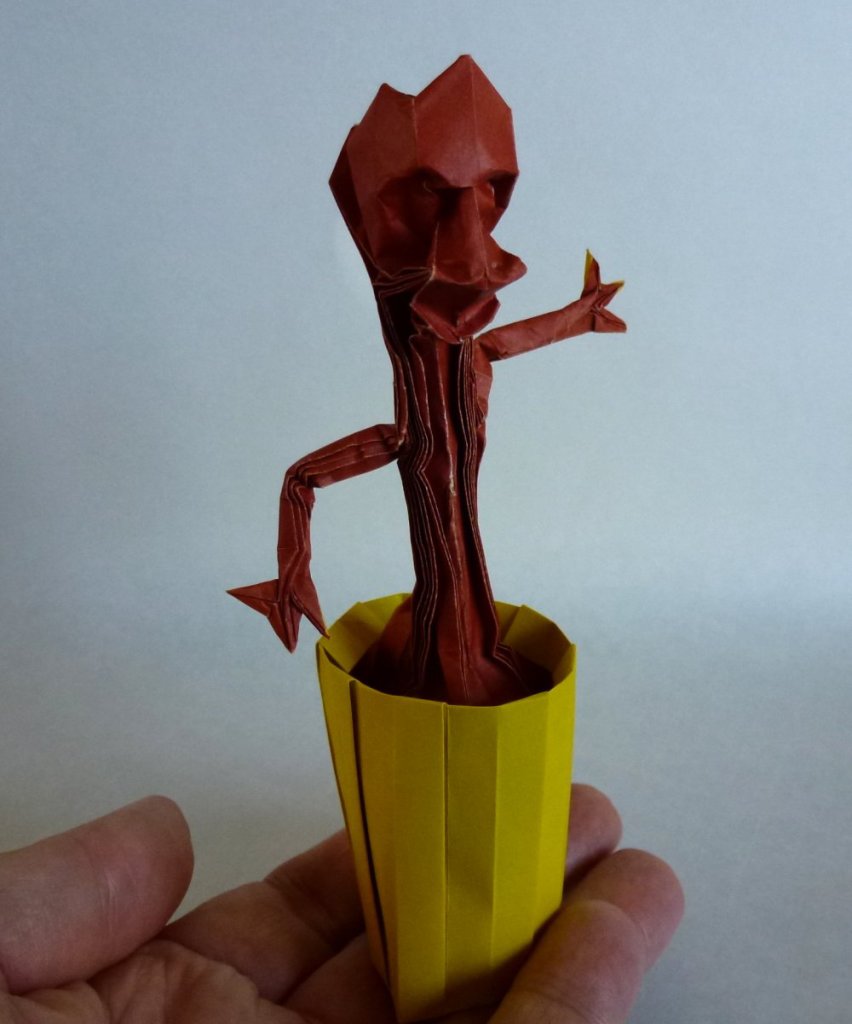 I like that there is a colour change, next time I think I would make the pot a little smaller to give Groot a little more body, but am very happy with him.
Alix is a huge Groot fan, I hope she enjoys him also.