Manfred von Richthofen, AKA "The Red Baron" flew a TRIPLANE – I know, right! Now a Triplane makes no sense to me, but using it, von Richthofen shot down his last 19 enemy planes, and subsequently crashed himself (you win some, you lose some):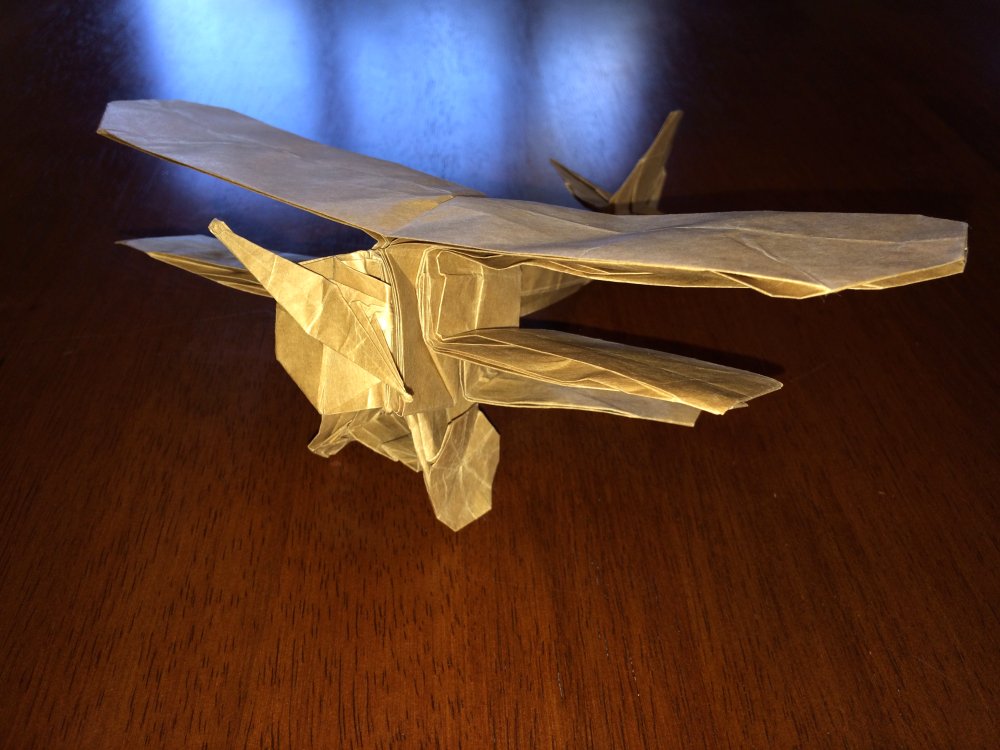 I have lost count of the times students have asked if I can fold a paper plane. It turns out I can fold one with quite a level of detail, but not one that flies.
Starting with a 55cm square of Kraft (see, the title is not so throwaway now is it?) paper, I decided I would just keep folding until either I finished or buggered it up. Formally the former occurred and resulted in a cutie little deadly thing.
I must fold this in red (note to self: try a large sheet of Daiso paper, they gotta be useful for something, right?)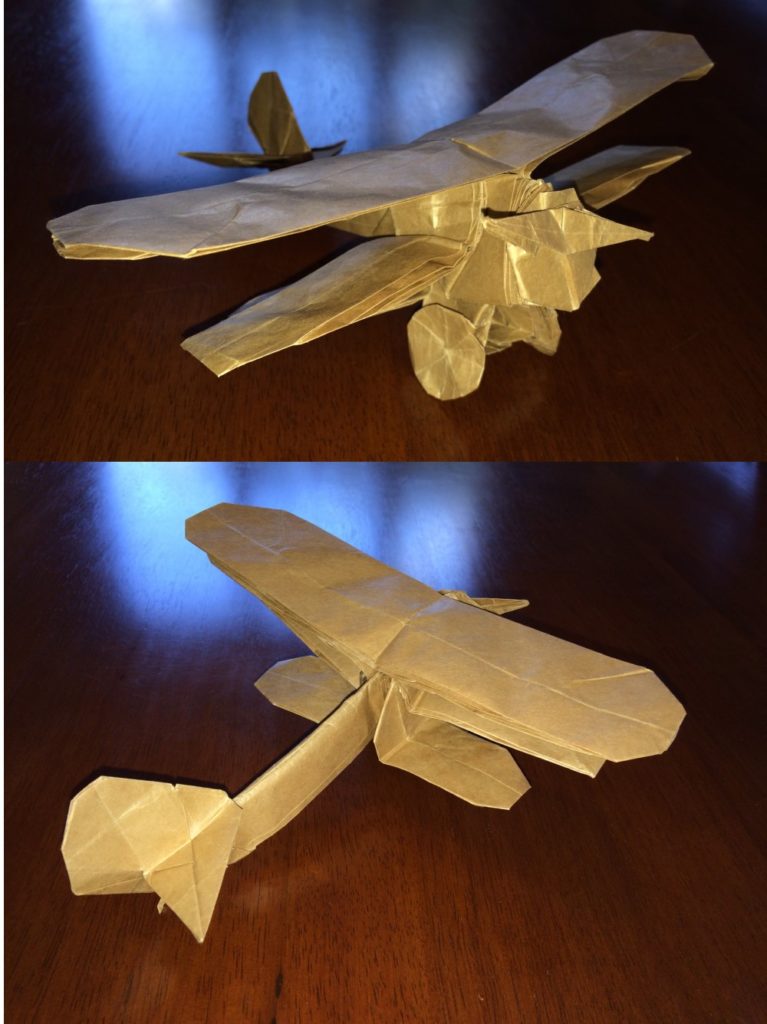 There is much to like with this model, the landing gear, back flappy things and dorsal fin thing are nicely proportioned. It seems the Fokker Dr1 was it's own worst enemy – poor manufacturing standards saw many of these things just fail mid-air, much to the pilot's surprise. Wings would come off, making the whole flying thing much more problematic.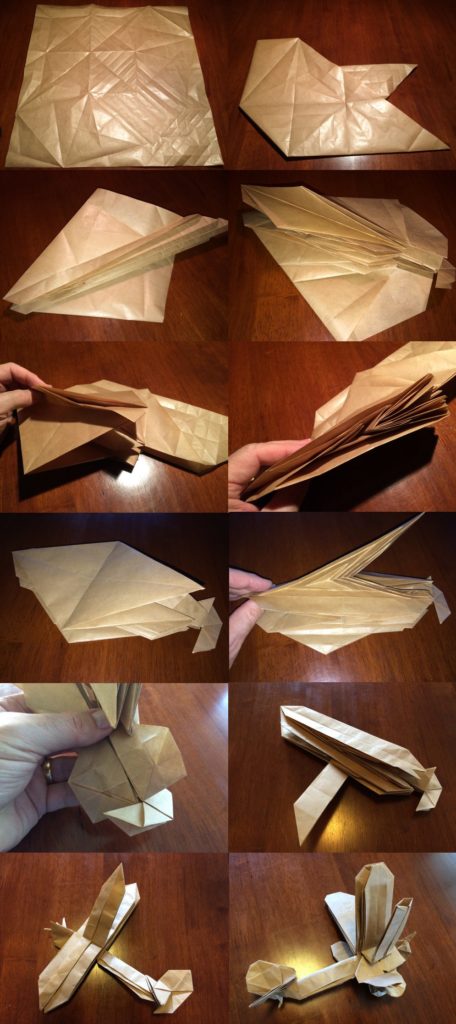 Designed by Alessandro Beber, it has been on my "must try that when I get around to it" list and was an interesting process. It was quite a way into the fold before I could work out what was going to be what – I like that it was a nice surprise that I took what I had assumed was a set of wings and fashioned lading gear, for instance.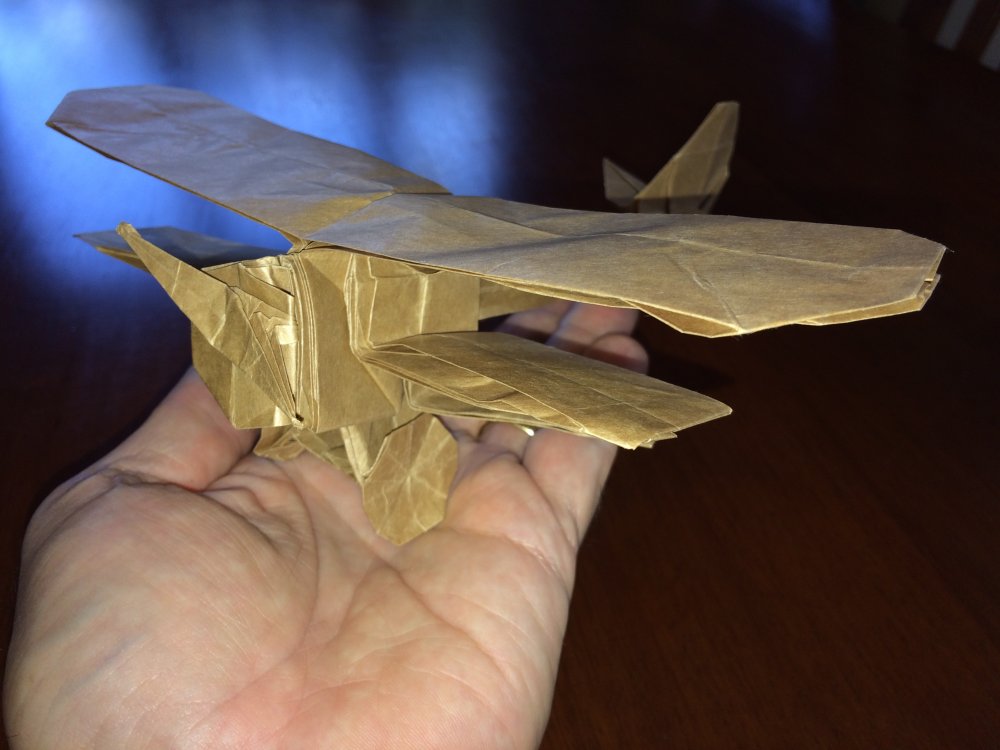 The engine, propeller and front part of the plane is well designed, the fuselage is a little bandy in my opinion but I cannot comprehend how you would design such a thing to begin with, so will not criticise.